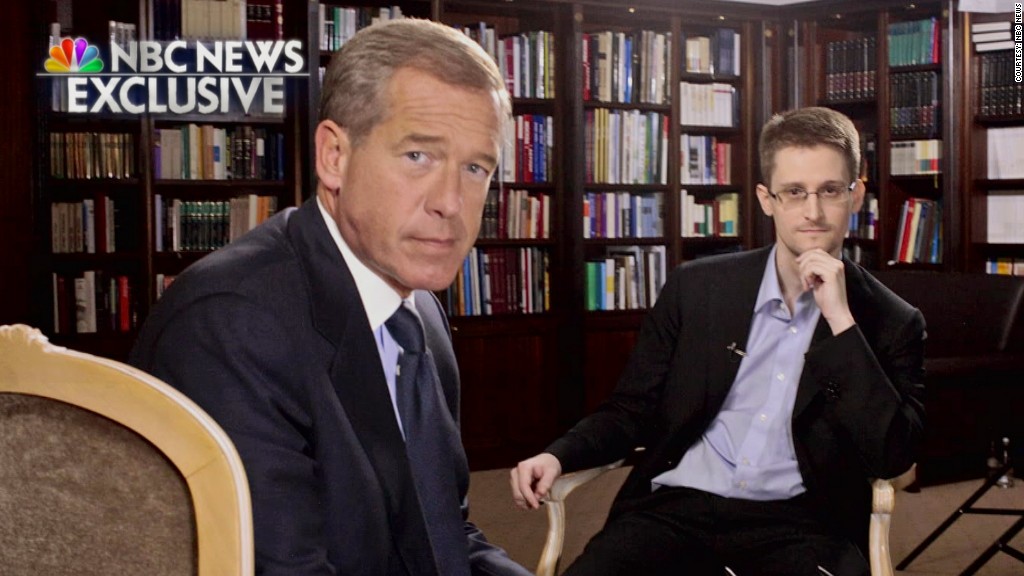 NBC news anchor Brian Williams has scored the first American television interview with Edward Snowden.
Last year, the ex-National Security Agency contractor exposed the extent of secret U.S. government surveillance of Americans and foreigners.
The one-hour interview is scheduled to air at 10 p.m. on Wednesday, May 28.
Williams traveled this week to Moscow, where Snowden fled to escape prosecution for revealing classified U.S. documents. Snowden hasn't been able to leave Russia since U.S. officials charged him with espionage and revoked his passport.
Related story: Snowden docs had NYTimes exec fearing for his life
The Snowden documents have sparked a national debate about privacy and security. Government spies are listening in on phone calls, collecting emails and tapping into people's Web cams.
President Obama and military officials remain firmly in support of mass, warrantless spying, citing security concerns. But civil libertarians, technology companies and others oppose it, noting that the system lacks transparency and sensible limitations.
On Thursday, the U.S. House of Representatives voted to limit the NSA's collection of phone data, albeit in a watered down bill called the USA Freedom Act.