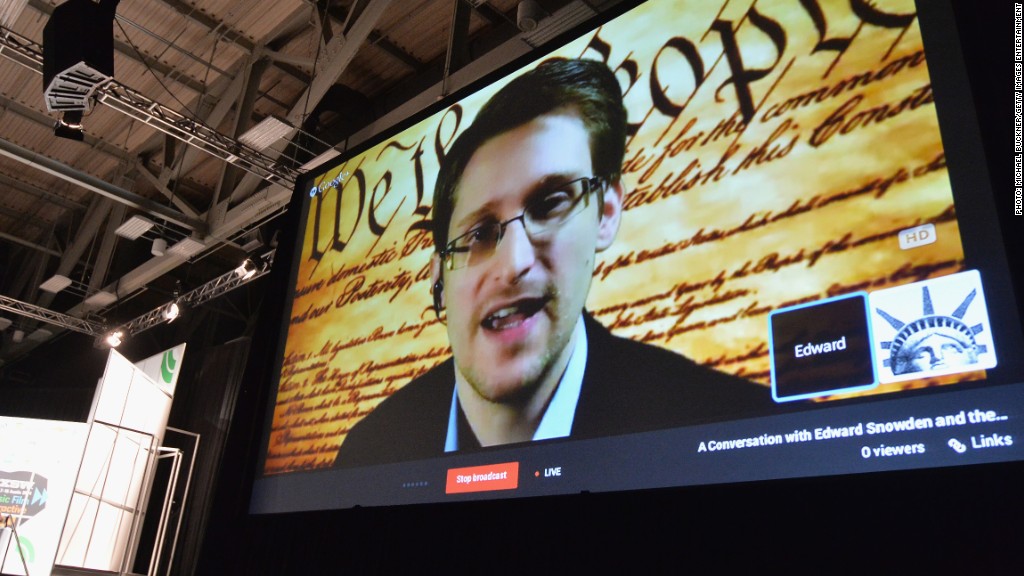 When Edward Snowden was identified as the source who leaked top-secret NSA documents last spring, reporters and television anchors immediately began jockeying to interview him.
How long, they wondered, might he wait to have his first sit-down television interview, to speak out about why he did what he did? One month? Two?
Snowden actually waited one whole year, for reasons that have a lot to do with how the news media works.
Ben Wizner, the ACLU attorney who has been Snowden's legal adviser and liaison with the press, called the wait part of a "very very deliberate strategy all along" to make mass surveillance the story, not the man.
"Waiting a year meant that there was so much to ask him about other than himself," Wizner said.
Snowden ultimately decided to speak with "NBC Nightly News" anchor Brian Williams. "The interview with Williams was conducted in Moscow last week after months of preparation and is Snowden's first with a U.S. television network," NBC said.
The highlights of the hours-long interview were broadcast on Wednesday night.
Edward Snowden's interview: 10 things we learned
The interview came just one week shy of the one-year anniversary of the first Guardian and Washington Post stories based on Snowden's leaks.
"What's going to be most interesting is to see if it moves the conversation or changes any minds," Williams told The New York Times beforehand.
Snowden, of course, has found many other ways to speak in the past year without giving a much-ballyhooed television interview. He spent hours with Bart Gellman of the Washington Post last December. He appeared via telepresence robot at a TED Conference and via videoconference at SXSW. He also spoke to a German TV interviewer.
But "he had not sat down for the interview that would put him into ten million living rooms," as Wizner put it in a telephone interview.
Wizner said the long wait "made it much more likely that it would be a substantive conversation — because there was a year's worth of history that was made."
"I know there are still people calling him a fame-seeking narcissist," Wizner said. "The opposite is the case." While Snowden was and is willing to answer questions about himself and his motivations, Wizner said, he wanted the focus to be on the NSA's practices.
Wizner said Snowden's decision to speak with Williams first stemmed in large part from Glenn Greenwald's dealings with NBC. The Post's Erik Wemple noted that Greenwald briefly "worked as a freelancer for NBC News" and that NBC anchors have repeatedly interviewed Greenwald about his new book "No Place to Hide."
Will there be a second American television interview for Snowden? "I don't know," Wizner said. "I think we're going to let the dust settle first."
Also making media news today...
• Amazon has finally commented on its fight with Hachette. And Hachette responded...
• Chelsea Handler is the only woman with a daily late-night show. And in August, her show is ending. Where will she appear next?