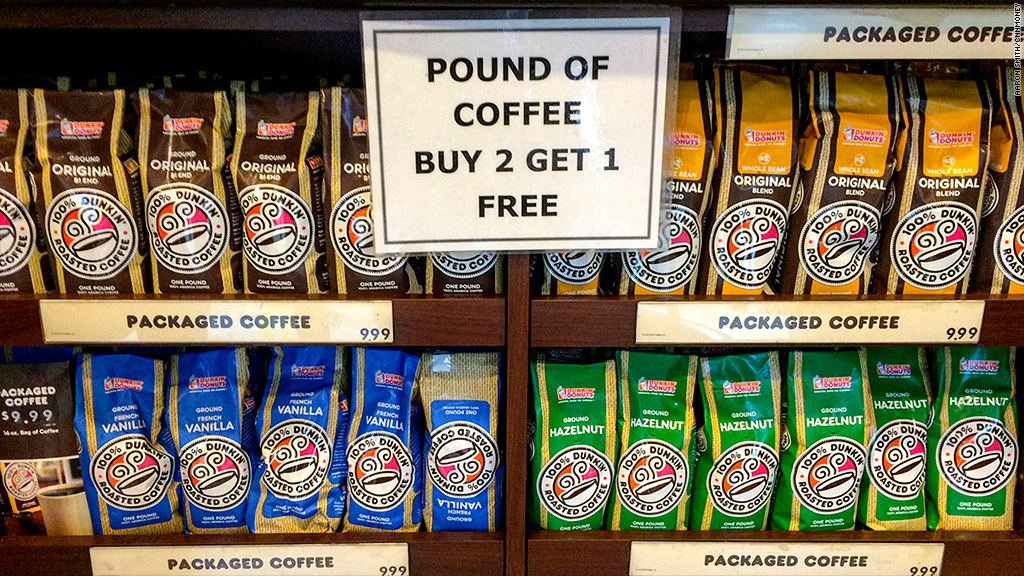 Feeling the bite of a drought in South America, J.M. Smucker said it's going to raise the price on its coffee products by 9%.
The price hike will affect Folgers and Dunkin' Donuts packaged products sold in grocery stores.
Ohio-based J.M.Smucker (SJM) said that K-Cup packs are exempt from the increase.
The impact on consumers was inevitable. Coffee prices have surged this year, exasperated by a severe drought in Brazil that wreaked havoc on this year's harvest of Arabica beans, the most popular bean in coffee production.
"What Smucker is facing is that they've burned through their low priced coffee, and now they have to replace it with higher priced coffee," said Dan Cox, president of Coffee Enterprises, a company in Burlington, Vt., that analyzes the quality of coffee.
Related: Coffee prices skyrocket after Brazil drought
Cox said the price of raw coffee beans sold to bulk roasters like Smucker has surged 50% in the last six months.
But a manager at a grocery store in Manhattan was unaware of the impending price hike.
Junior Hernandez, assistant manager of a Morton Williams in midtown that sells Folgers and Dunkin' Donuts products, said he hasn't heard of a price increase and that prices haven't changed in "almost a year."
Smucker spokeswoman Maribeth Burns said that not all retailers have heard about the price increase, which "was just announced yesterday."
Related video: Climate change could affect your coffee
Burns also clarified that the price increase will not impact Dunkin' Donuts franchises, not even for sales of packaged coffee. She said it only applies to "retail, drug, mass merchandise, and club outlets."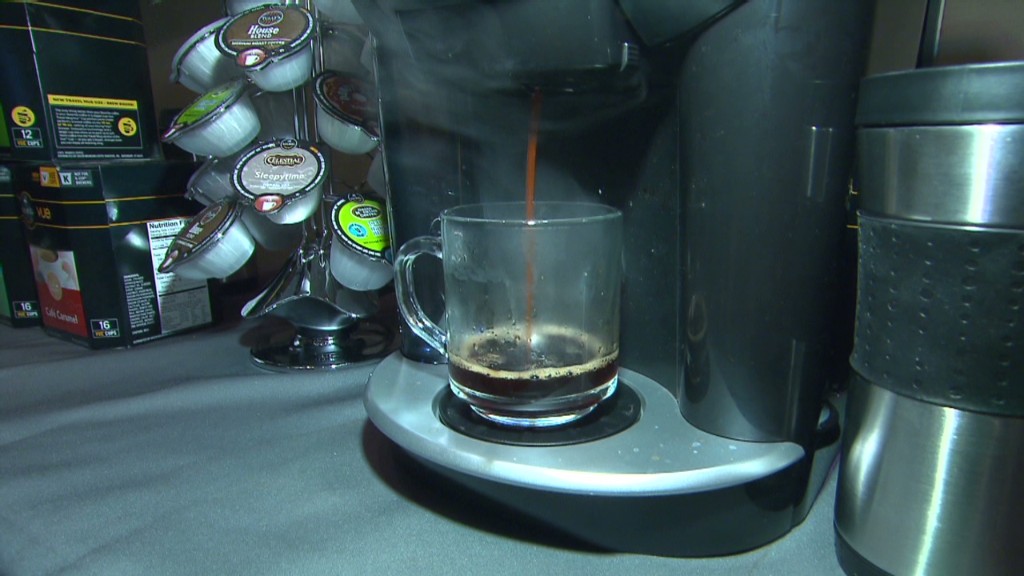 Burns said she couldn't provide timing for the increase, because it would vary by retailer.