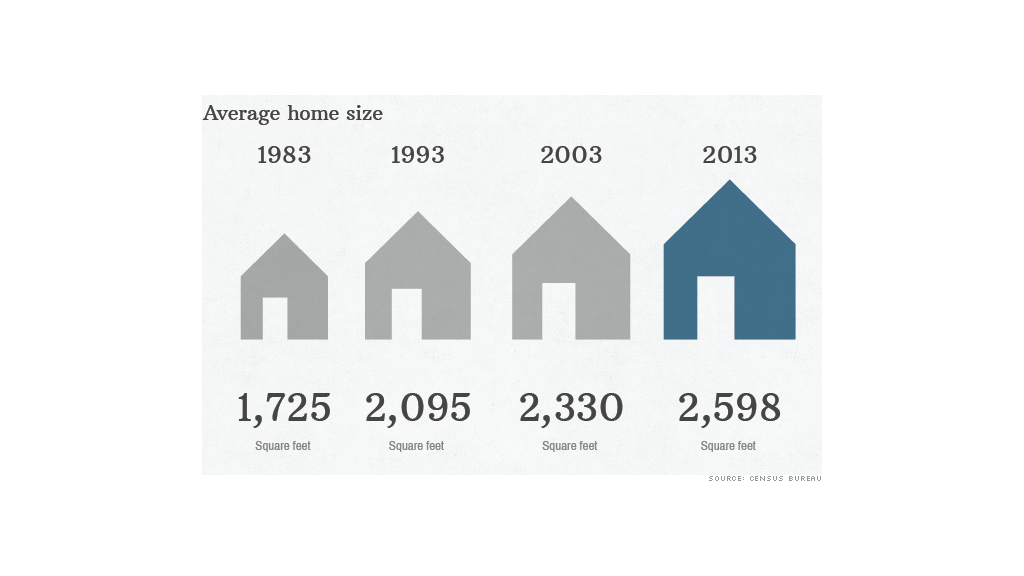 America's biggest homes are getting even bigger.
The average size of homes built last year hit 2,600 square feet, an all-time high that surpassed even the housing bubble years, when homes averaged around 2,400 square feet, according to the Census Bureau.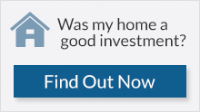 But there is a clear difference between the days when everyone was building McMansions and what's happening post-housing crash.
First of all, the rich have gotten richer.
"If you had a lot of money in the stock market, it has doubled since 2009," said Stephen Melman, director of Economic Services for the National Association of Home Builders.
And many have used those riches to buy even bigger places, he said.
At the same time, relatively few first-time homebuyers -- the biggest market for smaller homes -- are able to buy homes, said Melman. Many young buyers are having trouble getting mortgages or are heavily in debt with student loans.
Related: Priced out: 'I can't afford a home in my town'
As a result, the market for smaller homes, of 1,400 square-feet and less, has shrunk to just 4% of homes built. That compares with 9% in 2005.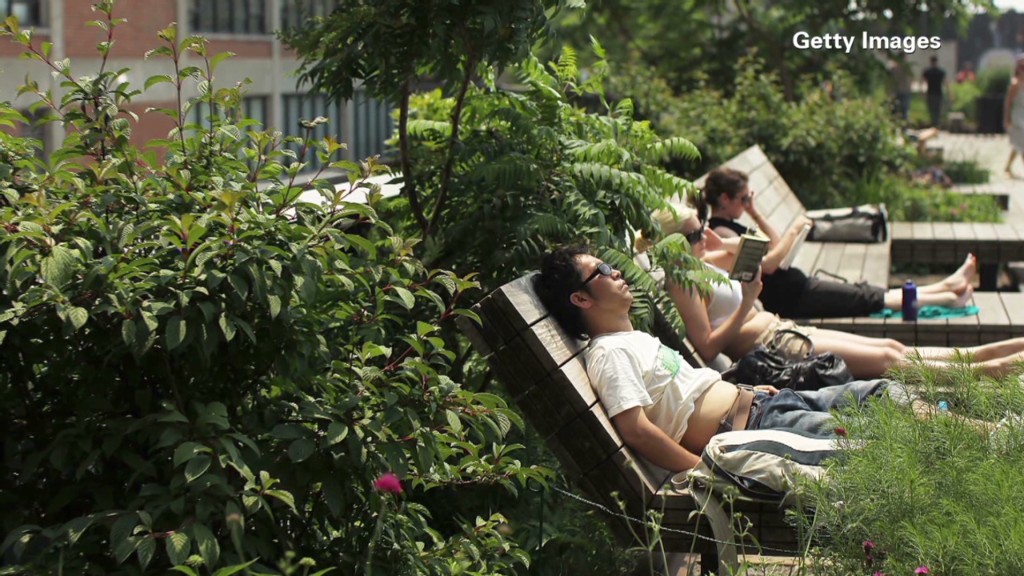 Meanwhile, extremely large houses -- 4,000 square feet and up -- have been making up a much larger slice of the new homes built.
Last year, these mega homes accounted for more than 9% of new homes. In 2005, they represented 6.6% of homes built.
Houses that are a little smaller but still verging on mansion territory, those between 3,000 and 4,000 square feet, made up 21.7% of new homes in 2013, up from 15.6% in 2005.
Related: America's growing affordability gap
Not only are the homes bigger, they have more rooms as well. There's the obligatory playroom, the home office, the den and the FROG, or family room over the garage.
And, of course, few children have to bunk up in an older siblings' room these days. Only 59,000 homes built last year came with less than two bedrooms, compared with more than a quarter million with four bedrooms or more.
"It's like growth is accelerating," said Melman.