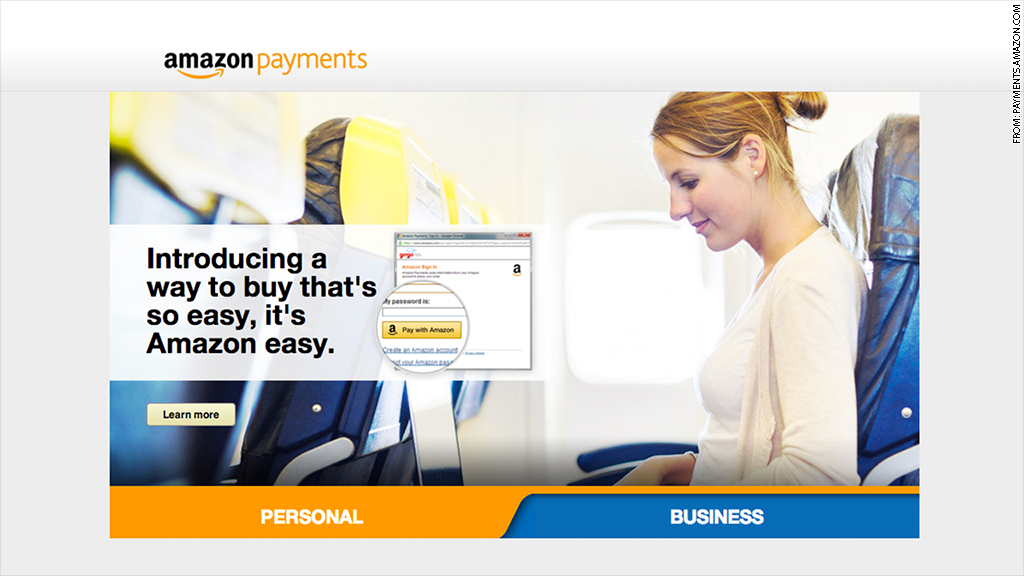 Amazon's tentacles have reached a new corner of the e-commerce world.
The company launched a new service Monday allowing customers to automatically pay recurring charges, like monthly subscription fees or phone bills, using their Amazon log-in details.
Amazon said it had been testing the service in recent months with fledgling mobile carrier Ting to "impressive" results.
With more than 244 million active customer accounts, Amazon already has a massive base of potential users for the service. The effort represents a new front in its assault on eBay, which owns online payments service PayPal.
Related: Amazon's 3-D smartphone may finally be set for release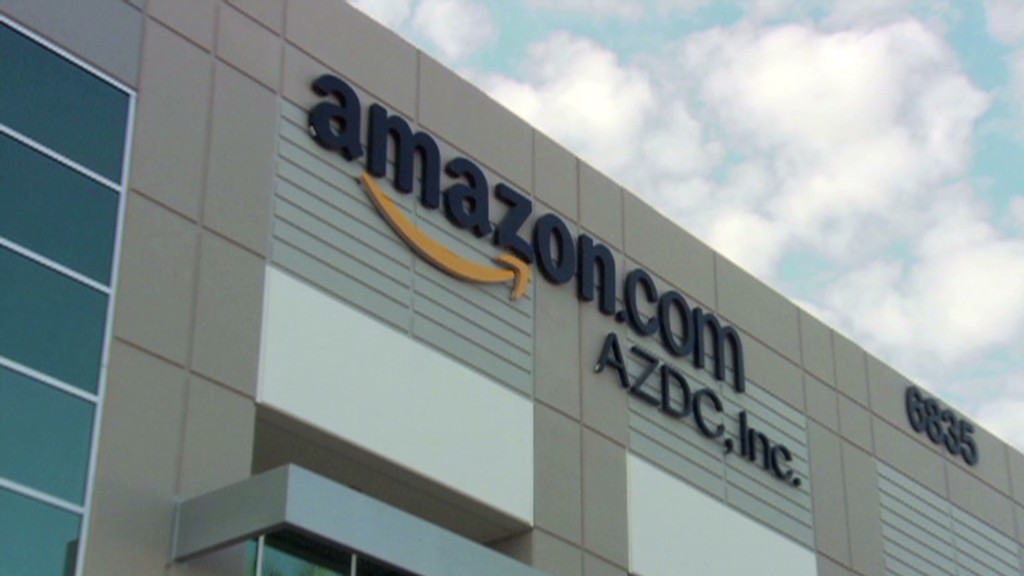 PayPal launched a new marketing effort last month touting its capabilities in mobile payments and money transfers. It currently boasts roughly 148 million active accounts.
Nathalie Reinelt, an analyst with Aite Group, said Amazon Payments would likely benefit from the company's strong brand recognition and reputation for security.
"I think it's smart for Amazon to do this and expand their footprint in the one-click payment space," she said.
Related: Stephen Colbert gets nasty with Amazon
The launch comes ahead of an event scheduled for June 18 in which CEO Jeff Bezos is expected to unveil a 3-D smartphone, potentially giving Amazon another boost in mobile payments.
The sector has drawn interest from a number of large tech companies of late. Google has for several years offered a phone-based payment system known as Google Wallet that works with certain phones using the company's Android operating system.
Wireless carriers Verizon (VZ), AT&T (T) and T-Mobile (TMUS) have teamed up with several major banks to create the Isis mobile wallet app, and analysts say Apple (AAPL) is likely developing its own mobile payments system as well.
Facebook (FB), for its part, is hoping to obtain regulatory approval for a mobile payments system in the United Kingdom, The Financial Times reported in April.
Clarification: Amazon's payment system is not new; Monday's launch relates specifically to payments of recurring charges.