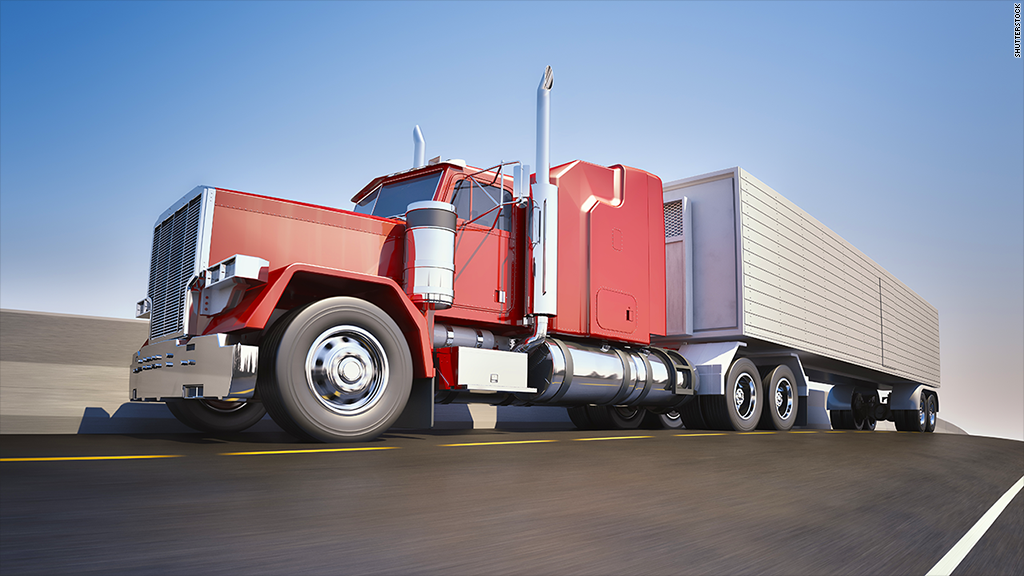 An effort to ease the rules regarding the rest a truck driver gets will likely get more scrutiny following the New Jersey accident involving comedian Tracy Morgan.
Morgan was seriously injured and a fellow comic was killed early Saturday when the limo bus they were riding in was struck by a Wal-Mart tractor-trailer.
Less than a day before, a Senate committee voted to temporarily suspend some of the rules regulating rest for truck drivers. The provisions suspended included one requiring drivers to be off the road between 1 a.m. and 5 a.m. while they are in a mandated rest period.
Under the service rules, drivers can work up to 14 hours a day, driving no more than 11 of those. After five working days, they must take an additional 34 hours of rest before restarting.
Related: Tons of trucking jobs ... that nobody wants
WalMart trucker Kevin Roper was charged with vehicular homicide and assault by auto in the crash on the New Jersey Turnpike, according to a criminal complaint. Officials say Roper had been awake for more than 24 consecutive hours before the crash. He was released on $50,000 bond.
The suspensions were proposed by Sen. Susan Collins, a Maine Republican. A spokesman for Collins, Kevin Kelley, said the suspension "would actually make the roads safer by letting rested truck drivers travel during the 1-5 a.m. period vs. during the more congested, daytime hours."
The U.S. Department of Transportation urged against suspending the rest rules on June 3. "Suspending the current Hours-of-Service safety rules will expose families and drivers to greater risk every time they're on the road," said the department in a statement.
Teamsters General President James Hoffa denounced the committee vote on Monday, following the crash.
"While the notoriety of the victims in this accident pushed truck safety to the front page, more than 4,000 lives are claimed each year on our highways as a result of accidents involving trailer trucks," he said in a statement. "We must ensure that hours of service rules provide enough rest for drivers so cumulative fatigue doesn't put the driving public at risk."
Related: Why truck drivers are getting dinged on pay
WalMart (WMT) spokeswoman Brooke Buchanan said Roper did not break any rules.
"It is our belief that Mr. Roper was operating within the federal hours of service regulations," she said.
--CNN Wires reporting contributed to this story.