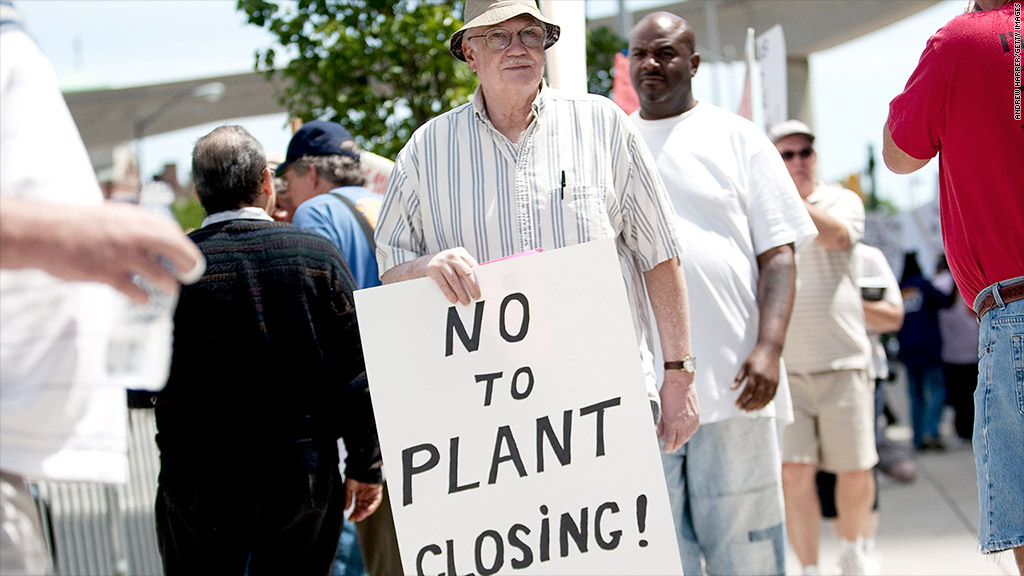 Despite signs the U.S. auto industry is thriving, Americans are sill unconvinced the industry bailout was a good idea.
The CNNMoney American Dream poll shows six in 10 Americans believe the government should not have spent billions to rescue General Motors (GM) and Chrysler from the brink of bankruptcy. Just under four in 10 -- 38% -- believe the bailout was the right move.
The cash infusions five years ago not only propped up those two industry giants, but boosted downstream suppliers and other companies that rely on the auto sector. Ford (F), for example, has said it would not have survived the economic impact of GM and Chrysler collapsing.
The government lost billions on the bailouts: $10.6 billion on GM and $1.3 billion on Chrysler.
The poll may suggest more general dissatisfaction with the auto industry, which so far this year has recalled 24.7 million vehicles. GM recalled 13.9 million, including vehicles with a deadly flaw it did not reveal for a decade.
Related: More from the CNNMoney American Dream Poll
And they mirror results from December 2008, shortly after officials from the Big Three testified about the industry's woes on Capitol Hill -- arriving by private plane.
The poll shows Republicans largely oppose the bailout -- 80% to 20% -- which began under President George W. Bush and was continued by President Obama. On the other hand, 56% of Democrats said they support it.
The poll includes 1,003 adults reached by ORC International on cell or landline phones between May 29-June 1. The survey has a sampling error of plus or minus 3 percentage points.