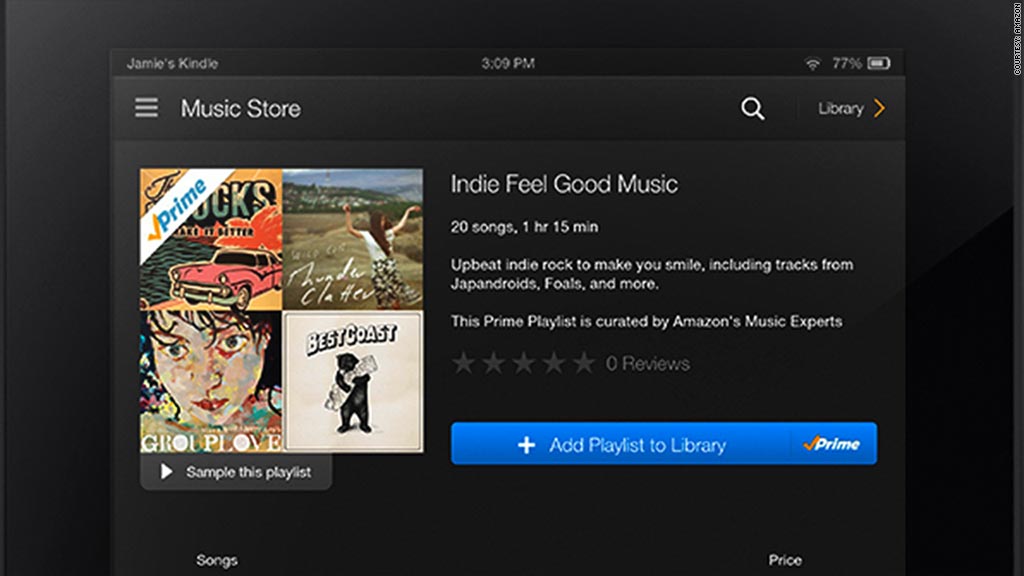 Amazon

(AMZN) Prime members, your dollar just got stretched.

On Thursday, Amazon added a music streaming service to its list of benefits for Prime subscribers. Prime Music features more than one million songs, with unlimited, ad-free listening at no extra cost to members.

Amazon enters the fray with a crowd of already established competitors like Spotify, Rdio, Pandora (P), Google (GOOG) Play Music All Access, Apple (AAPL) iTunes Radio and Beats, SoundCloud -- the list goes on. Pandora has 76 million listeners, but rival Spotify has the largest number of paid subscribers, clocking in at 10 million. (Amazon does not reveal its customer numbers, but it has said it has "tens of millions" of Prime subscribers).

Like Spotify subscribers, Prime Music users can import songs from their pre-existing music libraries, create their own playlists and tune in to one of the pre-curated playlists. Listeners will get personalized music recommendations based on previous music plays and the songs can be downloaded for offline playback on their mobile devices.

Related: Amazon delays shipments of Warner movies

Currently, Prime Music does not have a social component like Spotify's option to link to Facebook (FB). It also doesn't come with a Spotify-like messaging feature, which allows listeners to share music with other users. Amazon's streaming service does not offer personalized radio stations either, another Spotify perk.

Amazon's streaming song library is also significantly smaller than Spotify's 20 million plus.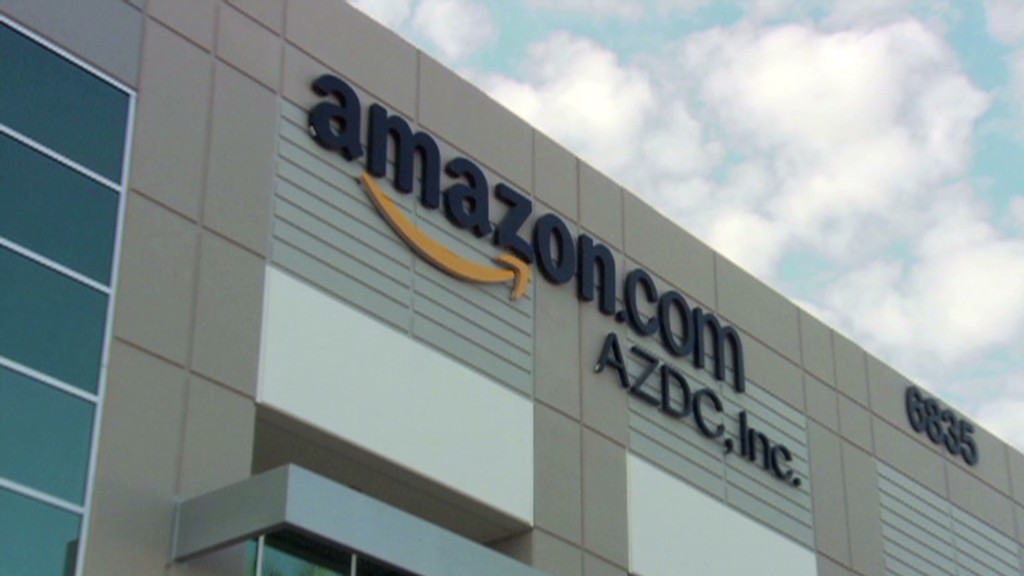 The move to add music streaming is not unexpected. The $99-per-year Amazon Prime membership fee already included unlimited streaming service for movies and TV shows, in addition to benefits like free two-day shipping on amazon.com purchases and an e-book borrowing service from the Kindle Lending Library.
At $9.99 per month, a Spotify subscription will leave a slightly larger dent in your wallet than Amazon's Prime Music -- and you won't get that fuzzy bathrobe you ordered delivered to your doorstep for free.