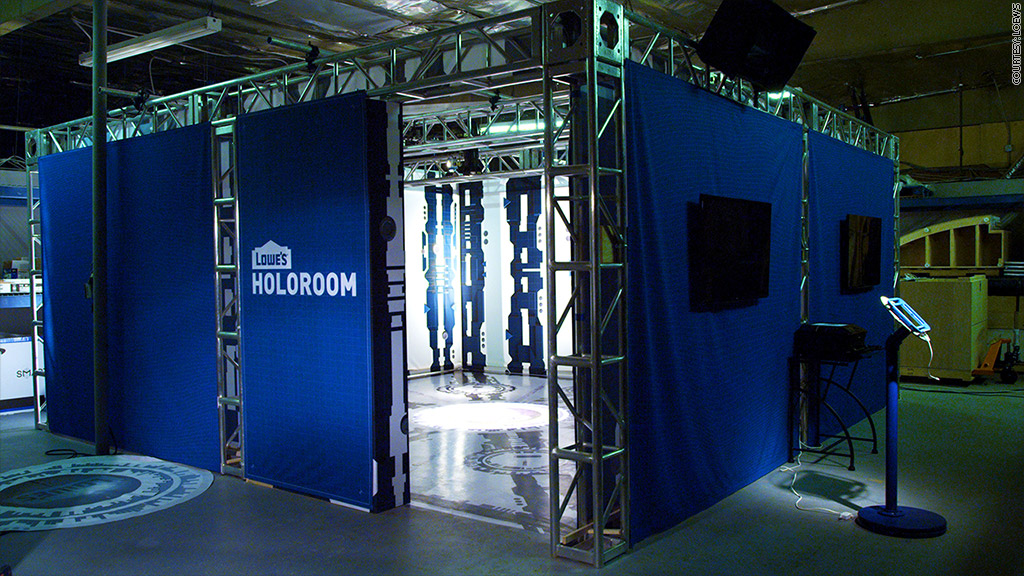 "Star Trek" fans, meet me on the holodeck. It's at Lowe's. We'll talk bathroom tile.
The home improvement store announced Wednesday that it has built a "holoroom," which uses 3-D technology and augmented reality to allow users to "walk" through a floor plan of their home (or dream house). In the 20-foot by 20-foot specially designed room, customers can move anything from furniture to toilets and swap out floors and paint colors with the swipe of a finger on an iPad.
It may mean the end of fabric swatches and paint samples.
The idea began as one of several comic book stories written by the team at SciFutures, a company that hires science fiction writers to create ideas for companies. The future they chose was one in which a couple walked through their home, visualizing their home improvements in virtual reality. The story had characters, tension and conflict. The hero was -- you guessed it -- Lowe's (LOW).
But don't expect to see a holoroom in your neighborhood store this weekend. The rollout is planned to be tightly controlled, and holorooms will only be installed in two Canadian stores in Canada at first -- and not until later this year.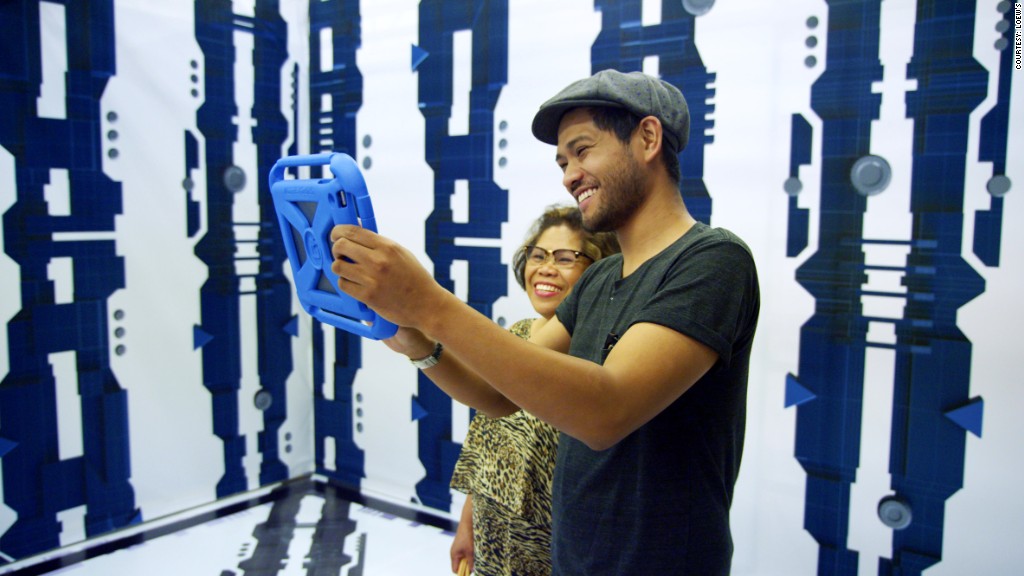 Lowe's is making a bet this will pay off in more ways than one. In addition to a free, shiny new service that will lure customers to its stores, the holoroom is also a powerful data mining tool. With it, the company will be able to understand which products customers often place together, how people design their homes, and which region prefers which design.
For example, "What is the deal with adobe tiles in Boston?" said Kyle Nel, the executive director of Lowe's Innovation Labs.
Related: Smartphones are fading. Wearables are next
He said customers will love it because it the holoroom breaks down the barrier of visualization, helping people better communicate the dream kitchen they see in their mind's eye. Customers will be able to print out their ideas and share them, and they could even be in the same holoroom at the same time, looking at different versions of the same house.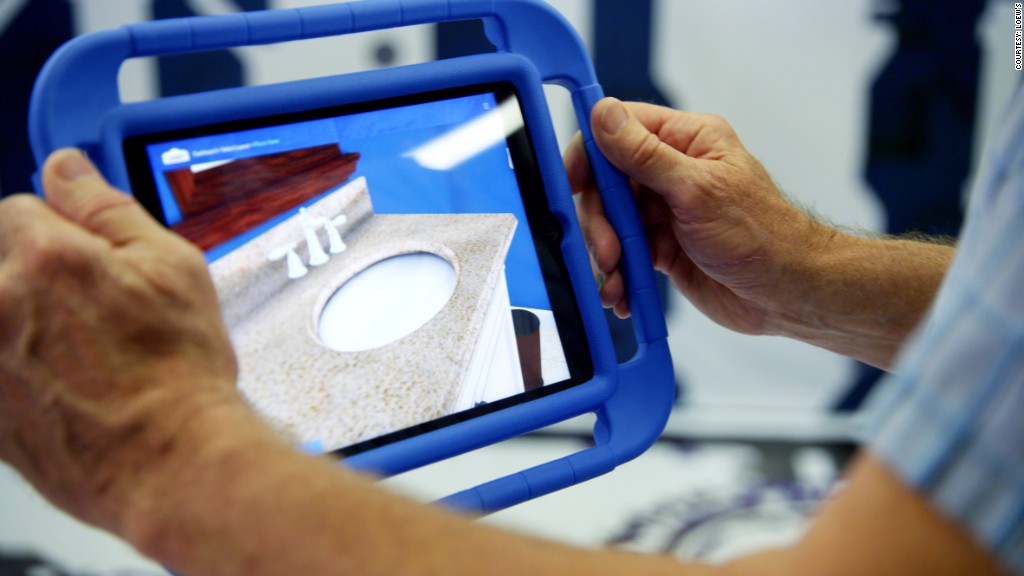 "We joked around that the name of this is the 'marriage saver,'" Nel said, saying home improvements are often done by spouses who butt heads over whether or not that purple wall will look really great. "To overcome that is really a visualization thing."