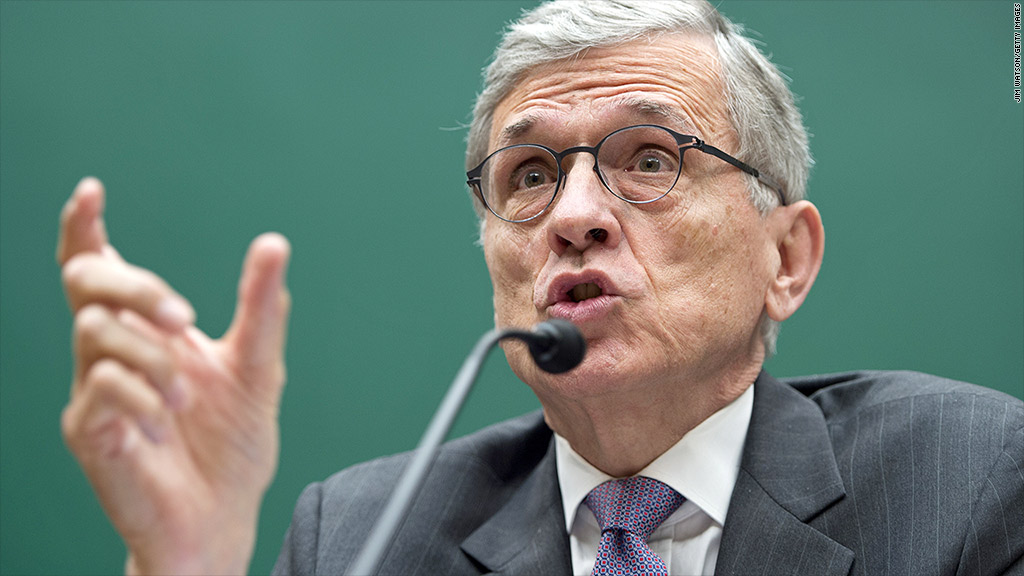 Verizon and Netflix have been feuding in recent weeks over which company is to blame for slow streaming speeds. Now, government regulators are stepping in to figure out who's really at fault.
Federal Communications Commission chair Tom Wheeler said Friday that he had directed his staff to gather information on the dispute from Netflix (NFLX) and broadband providers including Verizon (VZ) to understand "precisely what is happening" and "whether consumers are being harmed."
"The bottom line is that consumers need to understand what is occurring when the Internet service they've paid for does not adequately deliver the content they desire, especially content they've also paid for," Wheeler said.
At this point, he added, the FCC is simply "collecting information, not regulating."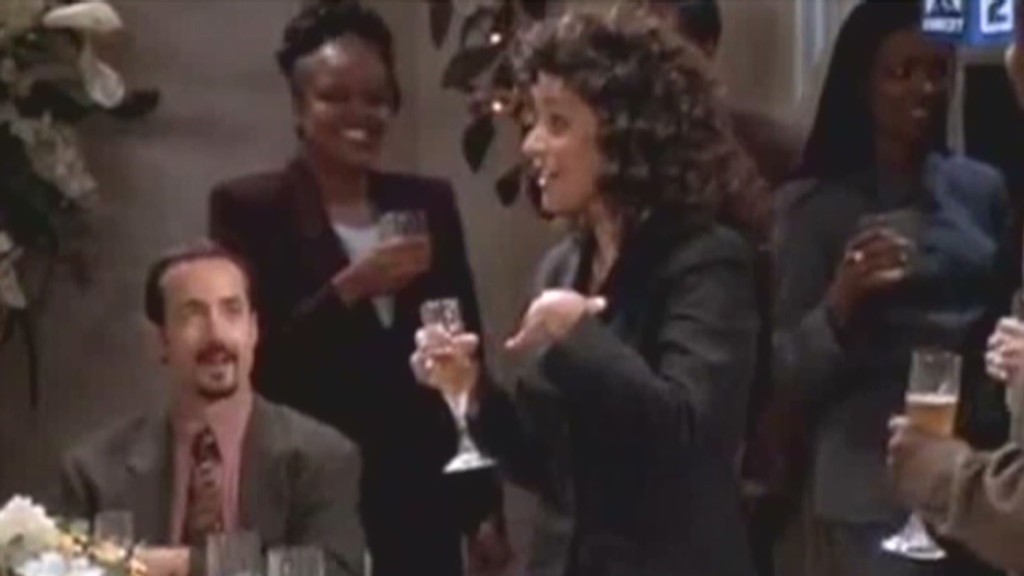 The dispute flared up a few weeks ago after Netflix began displaying messages for users whose videos are slow to load blaming Verizon and other ISPs for the problem. Verizon responded with a cease-and-desist letter demanding that Netflix stop displaying the message, calling it "deceptive" and threatening legal action.
Related: Microsoft fights warrant for customer emails stored abroad
Netflix said Friday that it welcomes the FCC's effort "to bring more transparency in this area," adding: "Americans deserve to get the speed and quality of Internet access they pay for."
Netflix has been complaining for months that some big broadband companies are allowing its streaming speeds to lag in order to compel it to pay them for a faster connection. Netflix reached paid connection deals earlier this year with Comcast (CMCSA) and Verizon, though it said it did so "reluctantly," accusing the Internet providers of abusing their market power to extract tolls.
The broadband providers counter that Netflix is generating ever-increasing amounts of data consumption on their networks without helping to pay for the infrastructure upgrades necessary to deliver that content.
Verizon said Friday Internet traffic exchange "has always been handled through commercial agreements," and that it's "hopeful that policy makers will recognize this fact."
Comcast said it hopes the FCC's review will bring "full transparency" to interconnection issues and "enable full education as to how this market works."
The FCC's review comes at a time when it is seeking public comment on its new open Internet rules. But the FCC's rules will only cover how broadband companies treat traffic on their own networks; they don't address the issue of connections between networks, which is at the heart of the Netflix dispute. Netflix also has called for the FCC to regulate those paid-connection deals. Broadband providers say that's not necessary, and that paid-connection deals have long been part of the way the Internet works.
Netflix isn't the first content provider to strike a paid-connection deal with a broadband company; other big tech companies like Microsoft (MSFT), Google (GOOGL) and Facebook (FB) have similar agreements.