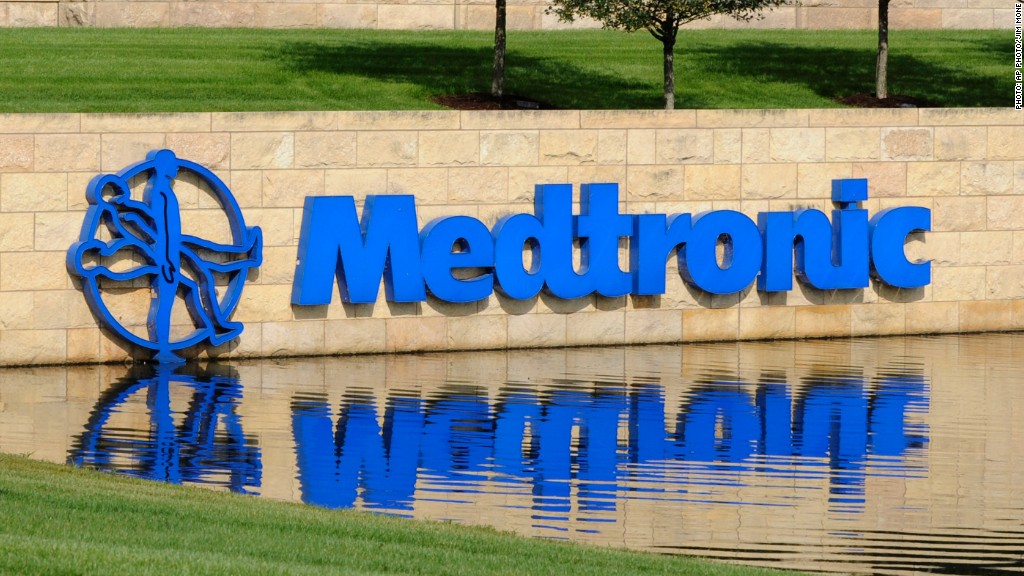 Medical device maker Medtronic has agreed to buy rival Covidien for $42.9 billion in a deal that could reduce the firm's tax payments.
Covidien shareholders will be paid $93.22 per share, a 29% premium over the company's closing stock price on Friday.
Medtronic said the combined company will be headquartered in Ireland, where Covidien is based. Medtronic (MDT) had been based in Minneapolis.
The proposed merger is the latest in a series of transactions that have allowed U.S. companies to relocate their headquarters to countries with lower tax rates. Ireland's main tax rate for corporations is 12.5%; the 35% U.S. federal rate is among the highest in the world.
Relocating is not as simple as opening an office in London or Ireland and telling authorities your tax base has changed. The U.S. has blocked this strategy, so a corporate takeover is required.
Other countries that are known for low corporate taxes are Switzerland, Singapore and Luxembourg. Most companies veer away from France because of its historically high taxes.
Related: Has the U.K. become a tax haven?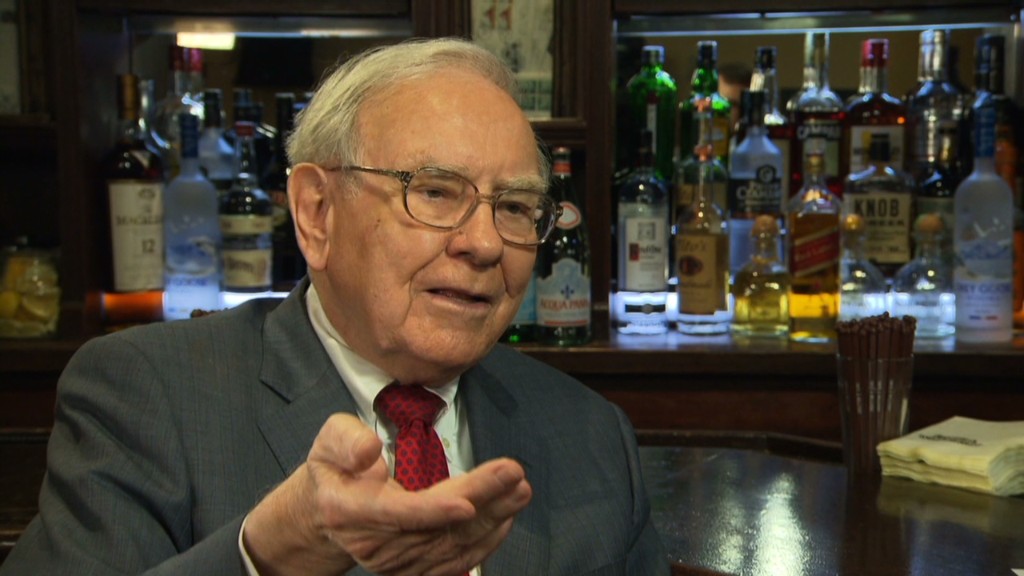 Health care companies have been particularly aggressive in pursuing so-called inversions. Pfizer (PFE) was the latest high-profile example; it tried to take over the British pharmaceutical firm AstraZeneca.
American and French media giants Omnicom (OMC) and Publicis (PGPEF) also planned a mega-merger that would have seen the new firm domiciled in the U.K., though the deal was called off.
The exodus of American companies has spurred a political backlash, and many in Washington are looking at ways to reverse the trend. So far, various proposals in Congress to make it harder for companies to domicile elsewhere have faltered.
Related: Firms warned not to leave U.S. for lower taxes
Medtronic, perhaps in an effort to ward off criticism, announced $10 billion in new U.S. research and development commitments on Sunday.
The deal will also provide a use for billions in profits earned outside the U.S. that Medtronic has kept offshore. The funds would have been taxed at a steep rate if they were returned to the U.S.
Medtronic said the merger would significantly expand its product portfolio, help the company reach new markets and generate significant free cash flow. The deal still faces regulatory approval from multiple agencies and countries, including the U.S., the European Union and China.