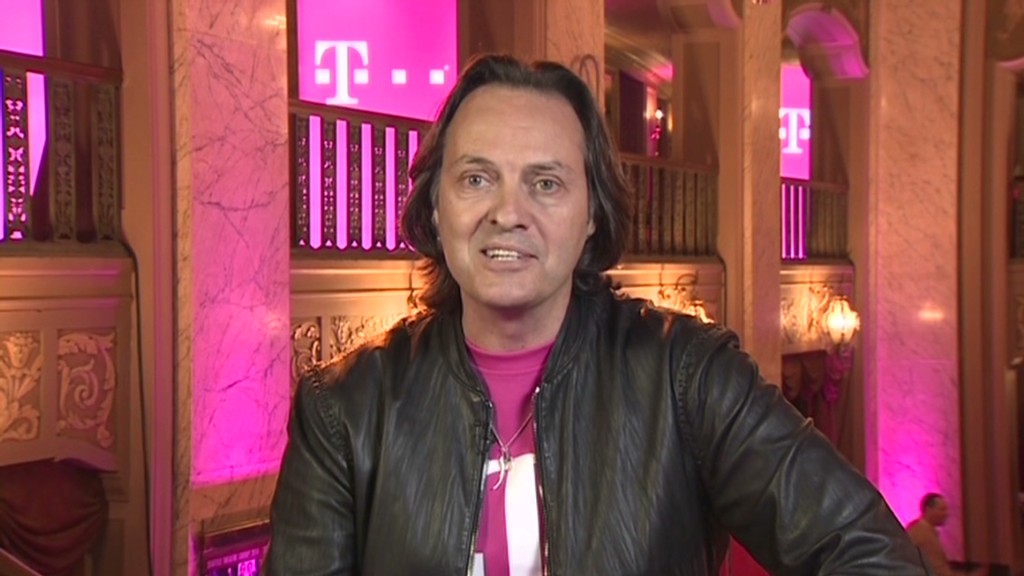 T-Mobile just made it a lot easier to stream music on your phone.
The feisty wireless carrier announced a new program Wednesday that will let users stream music on certain apps without it counting toward monthly network data caps.
T-Mobile is calling the program Music Freedom, and it will initially include Spotify, Pandora, Rhapsody, iTunes Radio, iHeartRadio, Slacker, Samsung Milk and Beatport.
T-Mobile CEO John Legere said at an event in Seattle that 113 million U.S. mobile users now stream music, up from 19 million in 2009. But at present, he added, many users limit their mobile streaming for fear of extra charges when they exceed their monthly data caps.
"It's a pain point, it's a big one, it's a growing one, and we decided not just to step in slightly, but to completely eliminate it forever," Legere said.
T-Mobile (TMUS) has already gotten rid of extra charges for customers who exceed their high-speed data limits, though service does slow down once those limits are passed. With Music Freedom, customers who have exceeded their data limits will still get free high-speed music streaming.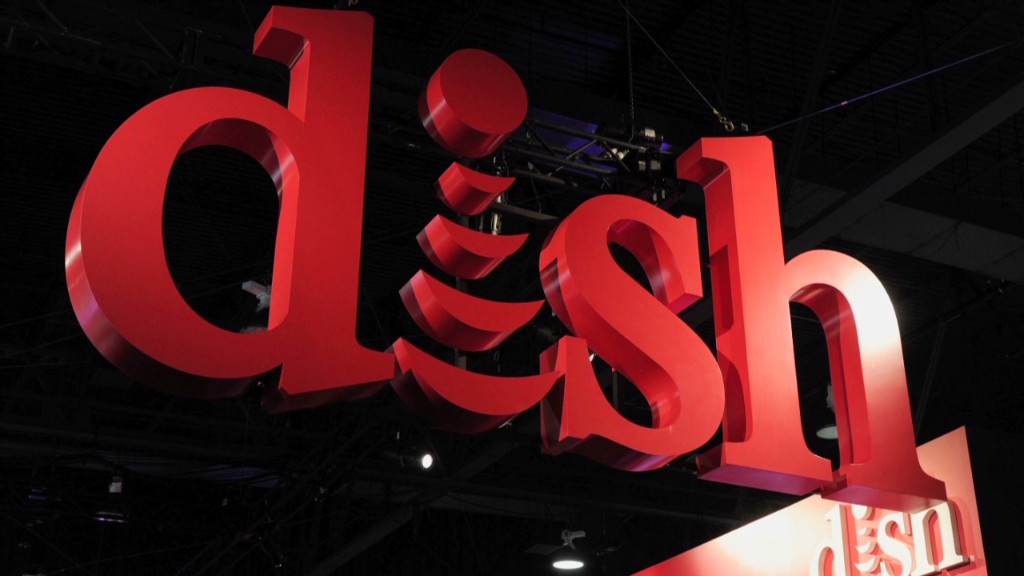 While customers will likely be enthused, T-Mobile's Music Freedom program could draw concern from advocates of net neutrality, the principle that all data online be treated equally by Internet service providers.
The worry is that when certain services get privileged access to customers, established companies could gain a permanent advantage over new competitors.
AT&T announced a similar program earlier this year dubbed "sponsored data," under which content from paying businesses doesn't count against monthly data caps. The Federal Communications Commission is currently working to finalize new net neutrality regulations, though those won't apply to the mobile Internet.
Legere dismissed concerns about Music Freedom's net neutrality implications, saying new services could be quickly included in the program.
T-Mobile chief marketing officer Michael Sievert said the company isn't getting paid by the services participating in Music Freedom.
Related: T-Mobile CEO blasts AT&T and Amazon on Twitter
T-Mobile also announced a new streaming service Wednesday in partnership with Rhapsody called "unRadio" that will cost $5 a month, cheaper than Spotify's mobile service. T-Mobile is also allowing customers to "test drive" its network with an iPhone 5s for seven days free of charge.
The announcements are T-Mobile's latest moves in an ongoing marketing campaign it's dubbed the "un-carrier" strategy.
The goal is to upend the mobile industry, and T-Mobile has been doing that by eliminating contracts, dropping international roaming charges and offering to pay competitors' customers $650 to switch over.
So far, T-Mobile's "uncarrier" push has paid off in the form of increased market share. The company said last month that it added a record 2.4 million subscribers in the first three months of this year, its fourth consecutive quarter with more than 1 million total net additions.
Related: Sprint wants T-Mobile, but don't count on it
But these efforts have come at the cost of narrowing margins and widening losses. T-Mobile finished the first quarter with a loss of $151 million, up from $20 million in the last three months of 2013.
Wednesday's event came a day after the voluble Legere bashed Amazon for lining up AT&T (T) as the exclusive service provider for the new Fire Phone.
"The odd thing is, big + bigger = fewer options for customers," Legere tweeted.
But T-Mobile is itself in the process of finalizing a $32 billion merger with Sprint (S), according to reports earlier this month.
If approved by regulators, the deal would unite the nation's third- and fourth-largest carriers into a combined entity with subscriber numbers comparable to industry leaders AT&T and Verizon (VZ).
Legere declined to comment on the rumored Sprint merger, though he said T-Mobile's "un-carrier" effort will continue regardless of what happens.
"I believe the competition in the U.S. wireless industry is much better because T-Mobile exists," he said. "In anything we do, it will be about the un-carrier revolution and the T-Mobile company and brand getting bigger and stronger and changing the industry."