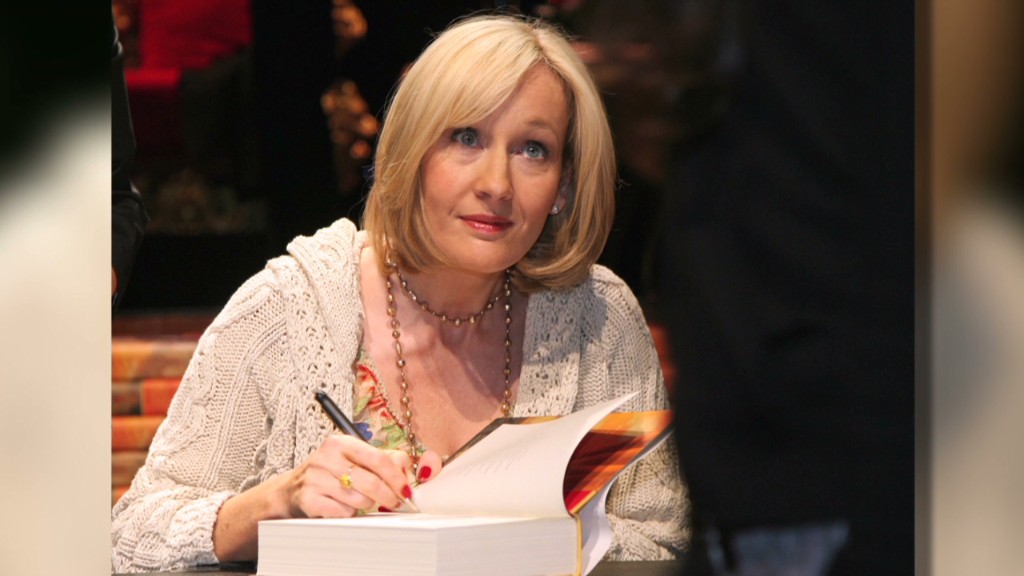 Try pointing the Amazon Fire phone at J.K. Rowling's new novel "The Silkworm," and see what happens.
The phone's cameras recognize millions of products and allow people to place orders with the click of a button through Amazon's sprawling online store. But the promise of instant gratification is at odds with Amazon's battle with Hachette, publisher of "The Silkworm" and thousands of other books.
"The Silkworm," released Thursday, is expected to be one of the best-selling books of the year. Rowling, best known for the "Harry Potter" series, wrote it under the pseudonym Robert Galbraith. The book is a sequel to "The Cuckoo's Calling," the No. 3 adult book on Amazon (AMZN) last year.
But "The Silkworm" is being hindered by the online retailer. Instead of being available in one to two days, as most new books are, Amazon says the hardcover edition "usually ships within 1 to 2 months." The e-book edition is not available at all.
"The Silkworm" is one of the most visible victims of the ongoing dispute between Amazon and Hachette, which is believed to be about terms for e-book sales.
Some Hachette books have suffered from lengthy shipping delays while others (including, full disclosure here, a book I wrote) have been stripped of the discounts that customers have come to expect from Amazon.
Related: 8 books Amazon is making it hard to buy
Hachette has asserted that it is working on behalf of authors to reach an agreement that "preserves our ability to survive and thrive as a strong and author-centric publishing company."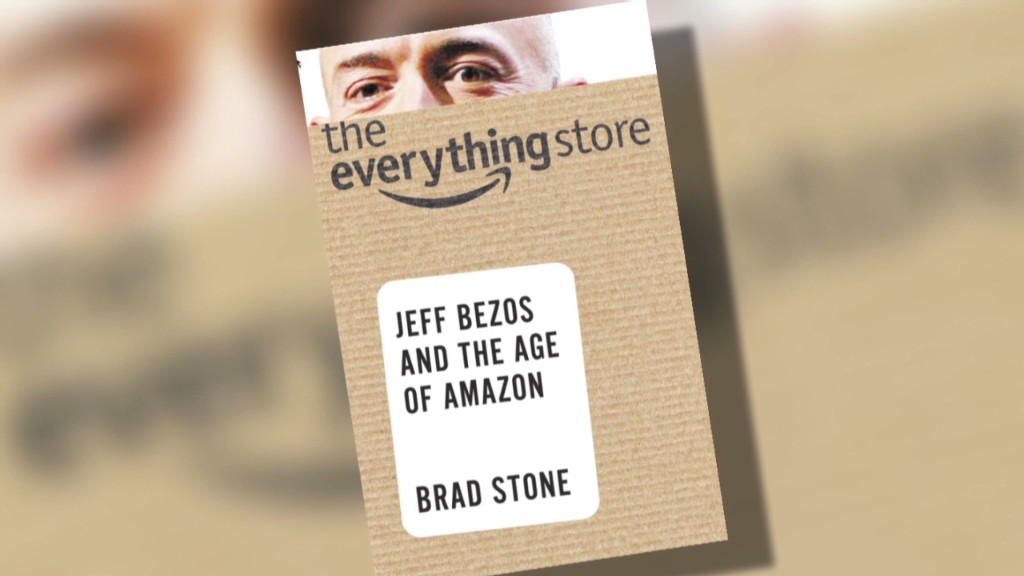 Amazon has portrayed the dispute as a common part of the supplier-retailer relationship.
"When we negotiate with suppliers, we are doing so on behalf of customers," Amazon said in late May. "Negotiating for acceptable terms is an essential business practice that is critical to keeping service and value high for customers in the medium and long term."
Related: Amazon stabbed me in the back
"The Silkworm" is arguably Hachette's biggest book release since the Amazon dispute started. It comes one day after Amazon's unveiling of the Fire, a phone that will go on sale in July.
The book was available for print and e-book pre-orders through Amazon months ago, but the retailer disabled the pre-order button last month. On Thursday morning, some Amazon customers expressed dismay via Twitter that the e-book copies they had preordered had not been fulfilled by Amazon yet.
Other booksellers have seized on Amazon's treatment of Hachette as an opportunity. Thursday morning, the Barnes & Noble (BKS) website featured "The Silkworm" on its home page; the book page said it "usually ships within 24 hours." Walmart (WMT) has also been promoting the book.
On both Walmart's and Barnes & Noble's sites, the hardcover price is $16.80, a 40% discount from its list price of $28. On Amazon, the price is $25.20.