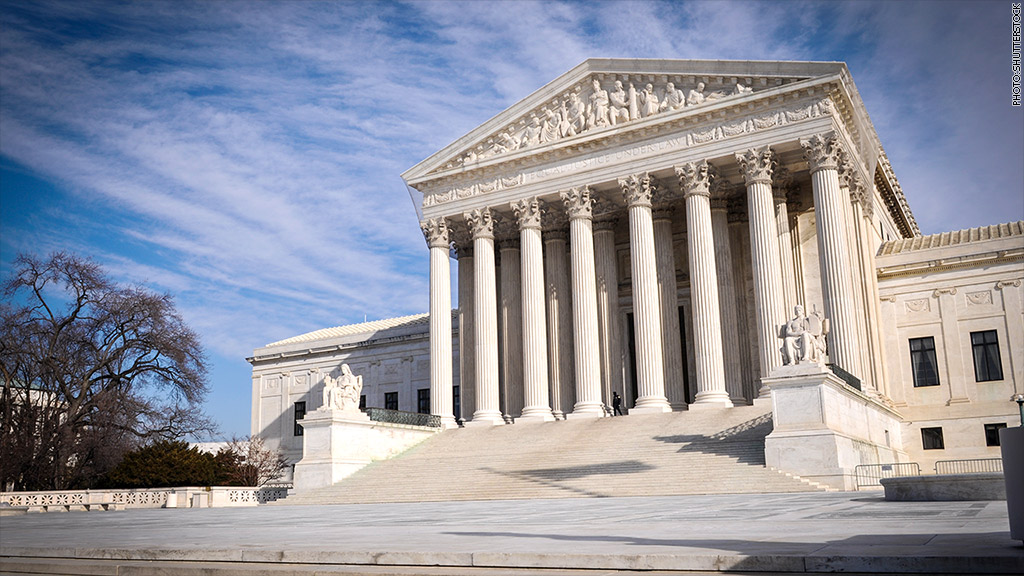 The Supreme Court has limited patent protection for "computer-implemented" inventions, including a range of software and data-processing systems, in a closely watched business case that attracted the attention of dozens of tech giants.
The justices on Thursday ruled unanimously against an Australian company that sought exclusive intellectual property rights for INVENTCO, a computerized system for creating and exchanging financial instruments such as derivatives.
The court concluded Alice Corp.'s idea would "add nothing of substance to the underlying abstract idea," since that idea had been longstanding, and merely programmed for use on a computer.
"Merely requiring generic computer implementation fails to transform that abstract idea into a patent-eligible invention," said Justice Clarence Thomas.
Related: Patent office cancels Redskins trademarks
Federal law says, "Whoever invents or discovers any new and useful process, machine, manufacture, or composition of matter, or any new and useful improvement thereof, may obtain a patent." But there are exceptions, including, "laws of nature, natural phenomena, and abstract ideas."
Applying the "abstract idea" framework has led to a measure of confusion -- and a litany of lawsuits-- over the ever-expanding number of technological patent claims in the digital age.
The high court's analysis ensures that to remain patent-eligible, the software must make a tangible improvement in a computer's operation -- not merely, as Thomas put it, "require a generic computer to perform generic computer functions." The court called Alice Corp.'s ideas "electronic recordkeeping -- one of the most basic functions of a computer."
New York-based CLS Bank International challenged the patents, which use software to help mitigate risk and ensure all parties in a complex financial transaction -- generally banks -- pay up by relying on a neutral third-party intermediary. CLS has relied on a similar financial safeguarding system.
Related: Tesla's patents belong to you
The legal dispute prompted a range of interested parties to file "amicus" or supporting briefs to the high court, including Facebook (FB), IBM (IBM) and Google (GOOG).
Some companies urged the court to limit the kinds of patents at issue here, saying that by doing so, it would encourage competition, and reduce so-called patent trolls. Others say that would jeopardize existing patents and hurt long-term investment. Both sides say innovation would be severely affected by what the court has done.
What is clear is that computer-generated innovations are a growing, lucrative business, as is the market for securing patents on them. Only about 2,000 software patents were approved in 1980, according to court records, but has grown to more than 40,000 currently. Lawyers told the court that almost half of patent lawsuits involve claims over this kind of technology.
Some legal analysts said the justices took a cautious approach to the issue.
"The Supreme Court didn't hold software patents ineligible," said Baldassare Vinti with the corporate law firm 'Proskauer Rose LLP. "It simply held that otherwise unpatentable concepts don't become patentable by saying 'this time, do it on a computer.'"
The Obama administration had opposed Alice Corp.'s patent and suggested the court issue clear guidelines on when software innovations become patent protected.
Some analysts said the justices declined to do that, which could spur further uncertainty in the marketplace.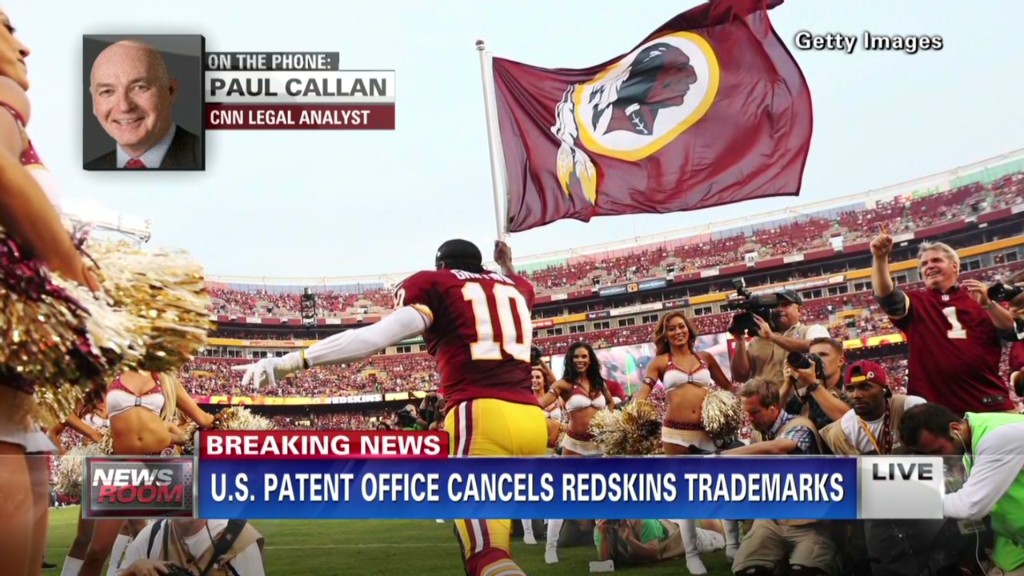 "The Court failed to articulate a broader standard for how to identify an unpatentable 'abstract idea' in a claim," said Jennifer Spaith, a patent attorney and partner at the Dorsey & Whitney law firm, who has followed this case closely.
The high court has separately considered half a dozen patent cases this term, ranging from claims over such things as medical devices and jogging treadmills.
The case decided Thursday is Alice Corp. v. CLS Bank International (13-298).