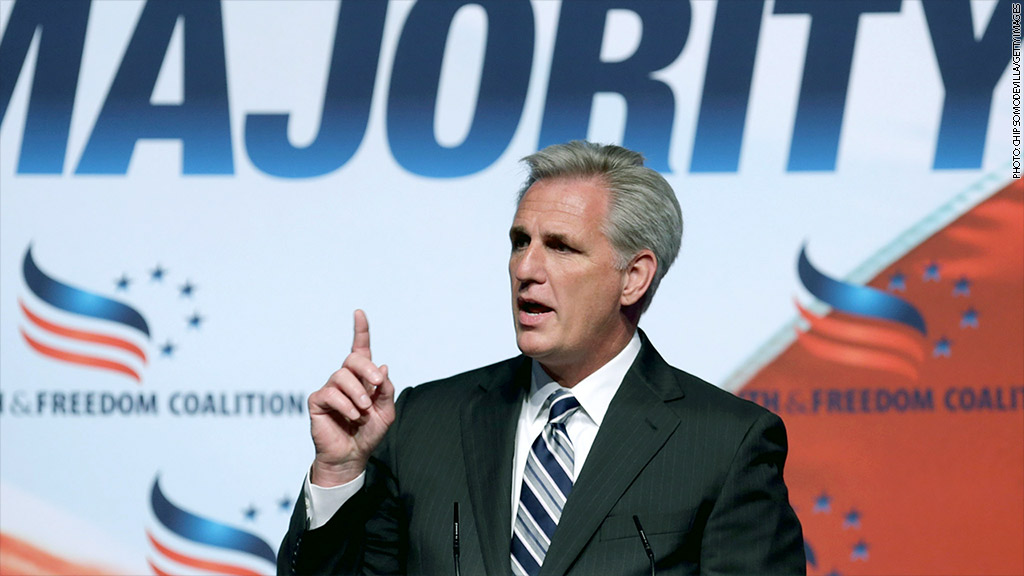 The Export-Import Bank has quickly become public enemy no. 1 among conservative Republicans in the House.
Is it worth saving? Congress must decide by Sept. 30.
The obscure agency has become a hot topic after the incoming House majority leader Rep. Kevin McCarthy said in a TV interview that the bank needs to go.
The 80-year-old federal agency makes loans from Treasury and guarantees private sector loans to help foreign companies or countries buy U.S. exports.
Here's what we know about the agency.
It doesn't cost taxpayers much. While the agency touts itself as self-funding, the nonpartisan CBO suggests it actually costs taxpayers about $2 billion over 10 years, which is not a lot. That's especially if loans go bad during sour economic times.
It creates some jobs. The bank is credited with "supporting" 205,000 jobs in 2013. That's not exactly a lot of jobs in the eyes of economists. For the U.S. taxpayer, it would cost about $1,000 a job.
The bank does make a few bad loans. As of December 31, 2013, the bank's default rate was 0.267%.
It also makes money. It made $62.6 million from interest and fees in the last fiscal year. It paid out $48.8 million on defaults.
Who benefits the most? Big business. No question, large U.S. companies like Boeing (BA), Caterpillar (CAT) and General Electric (GE) benefit most from the loans it makes.
But little businesses win some. Small businesses get less than 20% of loans the Ex-Im Bank makes, but it's growing. The bank's small business volume doubled from $2.3 billion before the financial crisis to about $5.4 billion a year, post-crisis.
Conservative economist Doug Holtz-Eakin, who is no fan of government subsidies, said the federal agency is worth keeping around a little longer, with some added "reforms," especially since so many other countries subsidize exports for their companies.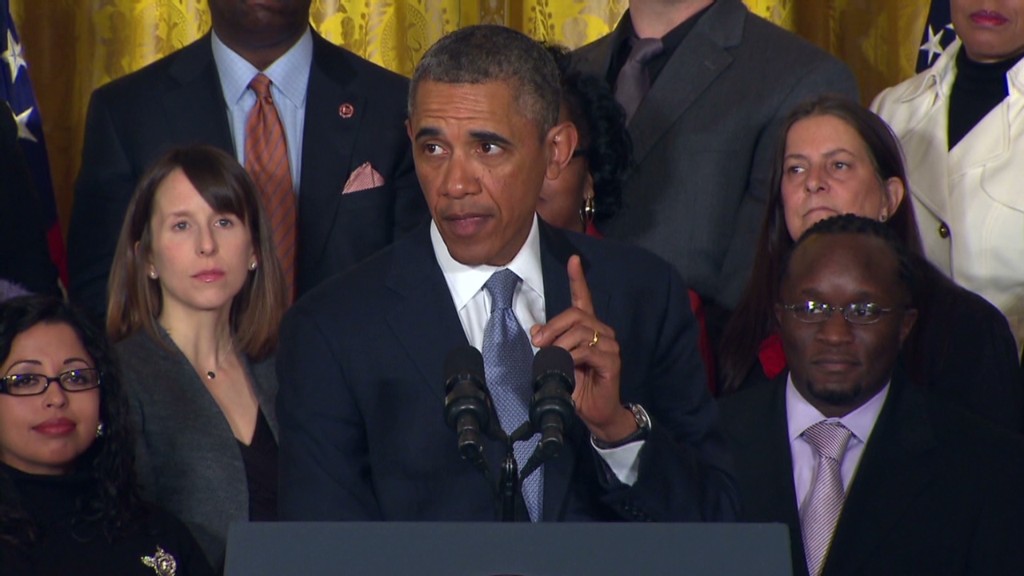 "The trouble of just getting rid of it, is there are much bigger operations going on in Brazil, China and Russia, and we'd be at a disadvantage without it," said Eakin, who runs the American Action Forum.