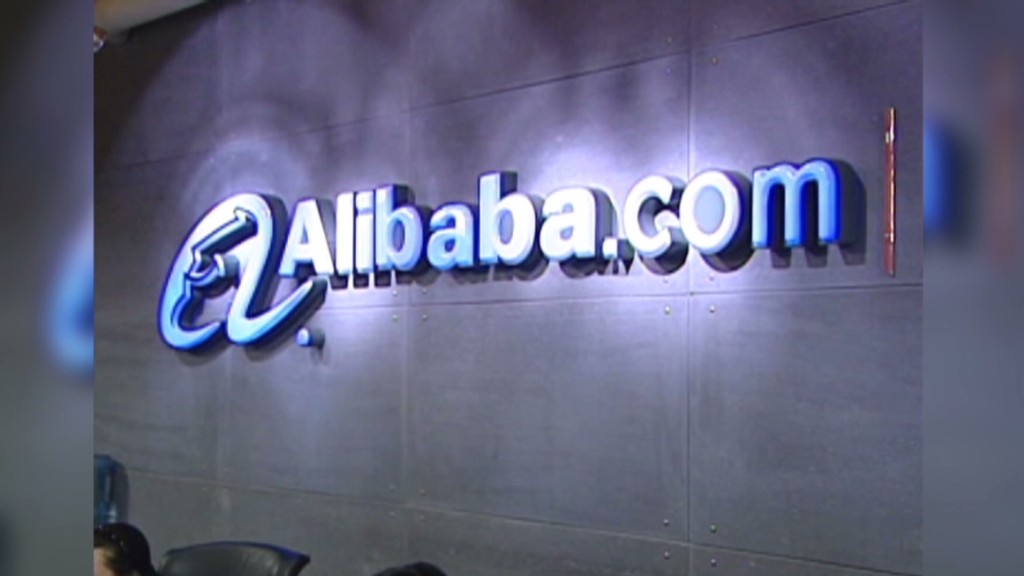 Alibaba, perhaps the biggest e-commerce company in the world, plans to go public on the Big Board.
The Chinese juggernaut revealed the decision to list its initial public offering on the New York Stock Exchange on Thursday afternoon in a regulatory filing.
Alibaba, which could become the biggest IPO in U.S. history, plans to use the ticker symbol "BABA."
The announcement represents a win for NYSE and a setback for the Nasdaq, which also lost out to NYSE on the Twitter (TWTR) IPO. Nasdaq was dealt a blow during the fumbled 2012 Facebook (FB) IPO when there were technical problems processing the trades.
"We are pleased to welcome Alibaba Group to the New York Stock Exchange where they will join our network of the world's best companies and leading brands," a NYSE spokesman said in an email.
Related: China's Alibaba files for landmark IPO
Even though the Nasdaq is the traditional home of tech companies, NYSE continues to make inroads. NYSE says it has been the top destination for tech IPOs since 2012, capturing 58% of that market.
While Nasdaq missed out on Alibaba, it did land a number of high-profile tech IPOs this year, including Weibo (WB), JD.com (JD) and GoPro (GPRO), which zoomed over 30% higher in its debut on Thursday. Nasdaq said 62% of all U.S. IPOs so far this year have occurred on its exchange.
"Alibaba is a terrific company and we wish them well as they pursue their initial public offering," Nasdaq said in a statement.
How big will BABA be? Alibaba officially filed for a U.S. IPO early last month, indicating it would raise $1 billion. That figure is just a placeholder and analysts believe the company could haul in more than the $16 billion Facebook raised.
While Alibaba is little known among U.S. consumers, investors are excited by the company's business model, which is described as a mix of eBay (EBAY), Amazon.com (AMZN) and Google (GOOGL).
Related: How Alibaba could shake up U.S. business
Another American company, Yahoo (YHOO), owns a 22.6% stake in Alibaba. That stake should translate to a hefty post-IPO profit for Yahoo. Shares ticked up more than 1% Thursday afternoon.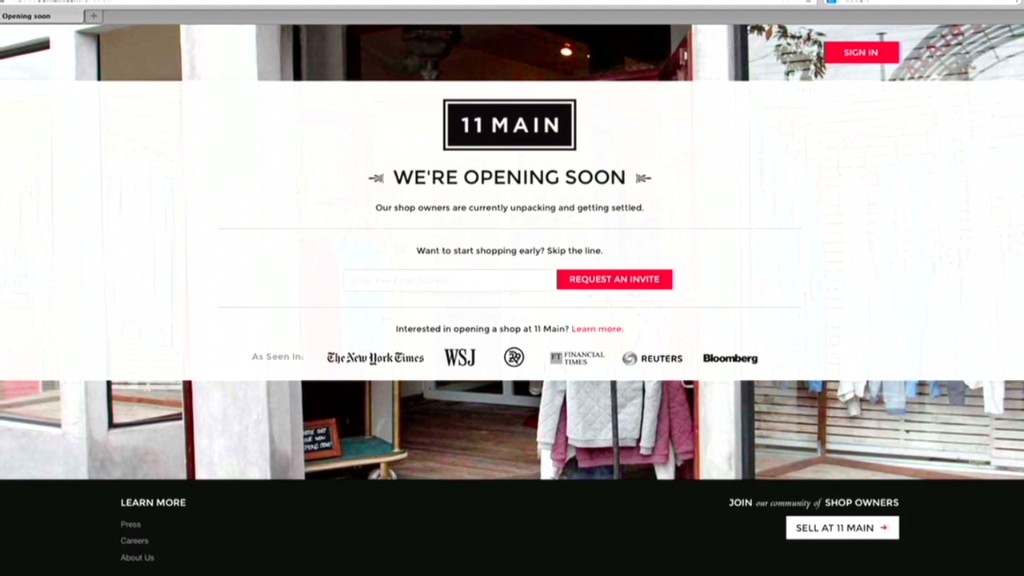 Alibaba did not give any new hints about when it may make the big splash onto Wall Street.
IntercontinentalExchange (ICE), which owns NYSE, didn't get much of a bump from the news. Its shares were slightly higher. Nasdaq OMX Group (NDAQ)actually rose more than 1% despite losing out on Alibaba.
CNNMoney correspondent Alison Kosik contributed to this report.