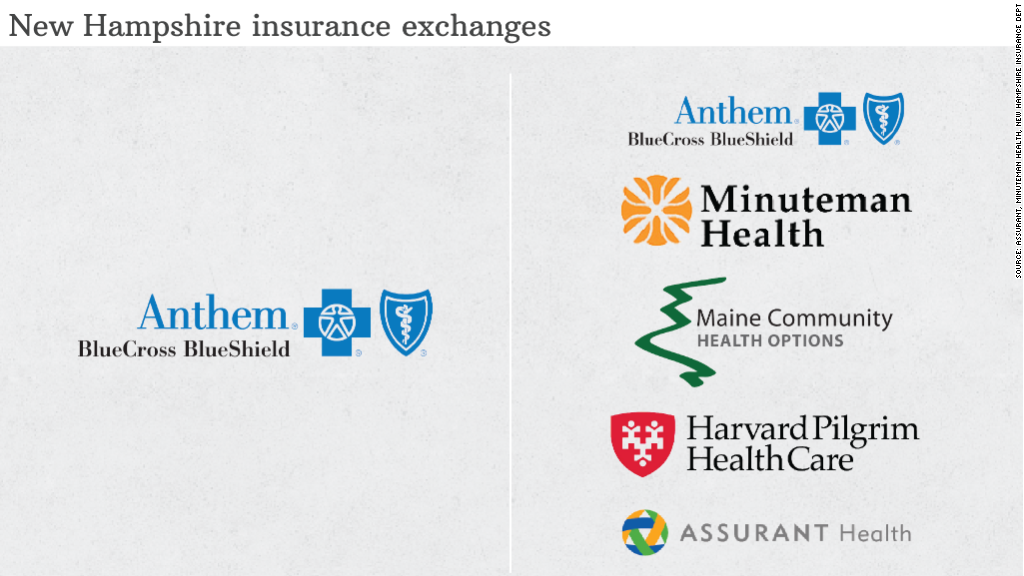 For insurers, Obamacare spells opportunity: They are flocking to sell more policies on more state exchanges for 2015.
In Illinois, for example, 10 insurers are submitting proposals to state regulators to market 504 plans on the Obamacare exchange, a huge jump from the eight insurers that offered 165 plans for this year.
"Carriers who sat out Year 1 liked what they saw and want to participate in Year 2," said Jennifer Koehler, executive director of Get Covered Illinois, the state's exchange.
UnitedHealthcare (UNH) has applied to be on the exchanges in Illinois and Washington. This year, it took a cautious approach and only provided policies in a dozen insurance exchanges.
"We feel the exchange markets hold opportunity," said Tyler Mason, a spokesman for UnitedHealthcare.
Related: Thankful for Obamacare- 5 success stories
In some states, including New Hampshire and West Virginia, residents will have a choice of insurers for the first time. In New Hampshire, at least four insurers are looking to join Anthem Blue Cross and Blue Shield, currently the sole option.
Assurant Health has long offered policies to New Hampshire residents, though not on the Obamacare exchange. It now sees the exchanges as a chance to expand its customer base.
"We made the decision to wait and join exchanges this year because it allowed us time to assess and learn how consumers were responding," said Mary Hinderliter, a spokeswoman for the Milwaukee-based insurer, which plans to be on several exchanges in 2015.
West Virginians will have a new insurer, in addition to Highmark Blue Cross. Kentucky Health Cooperative is expanding into its neighboring state, whose population shares many characteristics. It will do business there as the West Virginia Health Cooperative.
Kentucky Health exceeded its projections for 2014 in its home state, signing up 50% more people than expected, said Janie Miller, the cooperative's CEO. Now, it plans to target the rural, underserved residents of West Virginia, many of whom can use federal subsidies to make insurance premiums more affordable.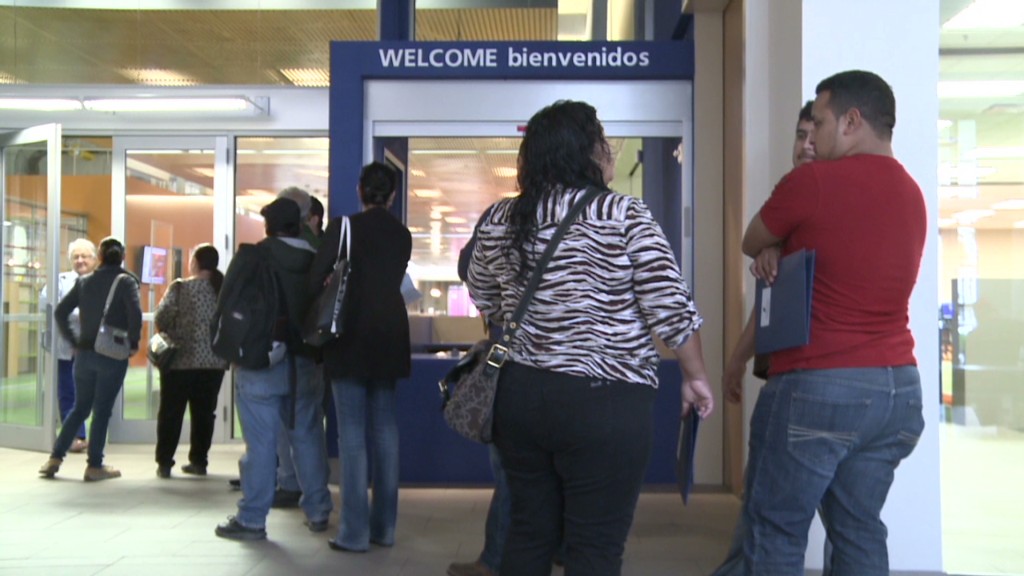 "It's about providing competition, choice and access," Miller said.
All this new competition is good news for consumers. They will likely find more lower-cost options, a wider range of choices in terms of deductibles and coverage and a greater selection of doctor and hospital networks.
Each time a new issuer enters a market, premiums drop 4% on average, said Ceci Connolly, managing director of PwC's Health Research Institute. Last year, there were typically five issuers on each state exchange. So far this year, there are six.
This is not to say that there won't be rate increases. Some states have released rate proposals, and the average increase is about 8%, said Larry Levitt, senior vice president at the Kaiser Family Foundation. Plans in some states could have rate decreases, but others are showing gains of more than 10%.