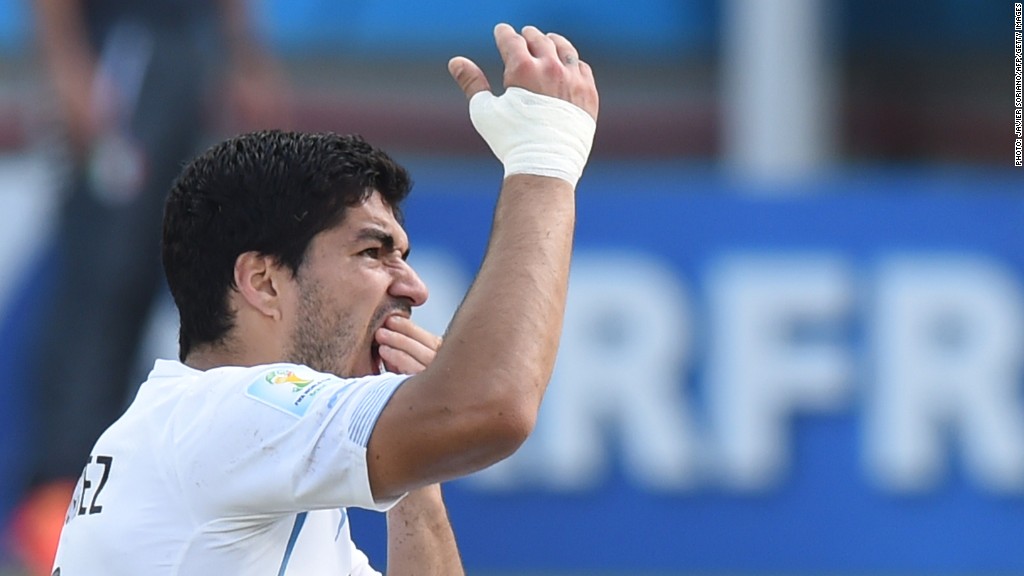 Big corporate sponsors are losing their appetite for infamous Uruguayan soccer striker Luis Suarez after he bit a player during a World Cup match in Brazil.
Suarez will play no further part in the World Cup after FIFA suspended him for four months from any football activity.
Online betting company 888poker announced it was dropping Suarez "with immediate effect" just weeks after signing him up as a global brand ambassador.
The Liverpool star, who has bitten players three times in his career, has been given the most severe punishment ever handed out at a World Cup for an offense committed on the field of play.
Related: How Adidas plans to win the World Cup
Suarez is also one of 14 World Cup brand ambassadors for Adidas (ADDYY), alongside Argentina star Lionel Messi and Arjen Robben of the Netherlands.
The German company, which makes the official World Cup match ball, said it had no plans to use Suarez for any additional marketing activities during the tournament, and would review their long-standing relationship.
Related: Small businesses cashing in on World Cup fever
Global bank Standard Chartered (SCBFF) -- a key sponsor behind Suarez's Liverpool Football Club -- said they were not making any decisions yet.
"It would be inappropriate for us to comment further at this stage, until the club has received and reviewed FIFA's report," a spokesperson told CNNMoney.
As part of the punishment, Suarez is also banned from any soccer stadium during his suspension and must pay a fine of 100,000 Swiss Francs ($111,000).
Uruguay is planning to appeal against FIFA's ruling.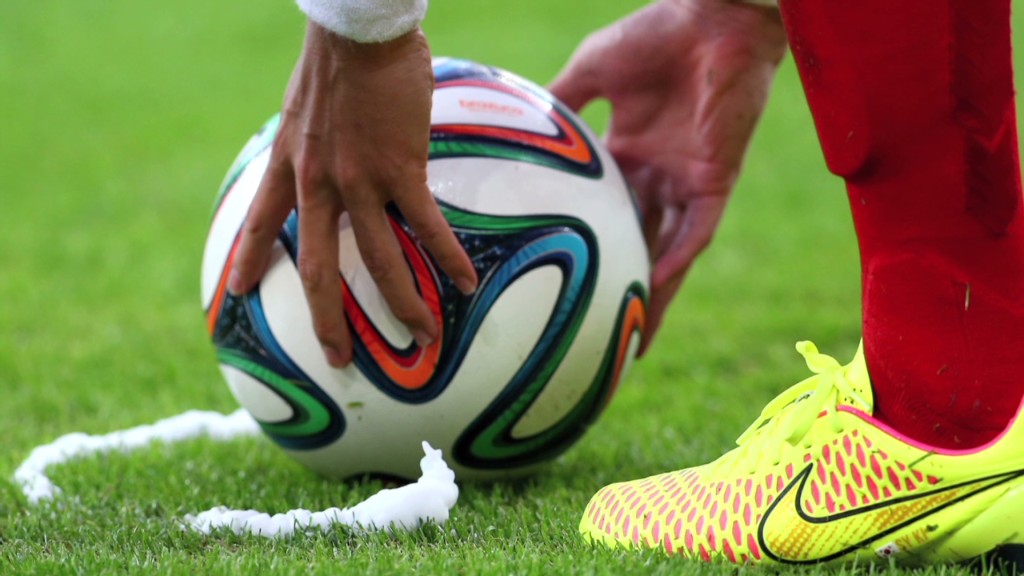 Sponsors are often quick to distance themselves from sports stars when the news flow sours.
Tiger Woods lost several major deals in 2009 and 2010 after a sex scandal.