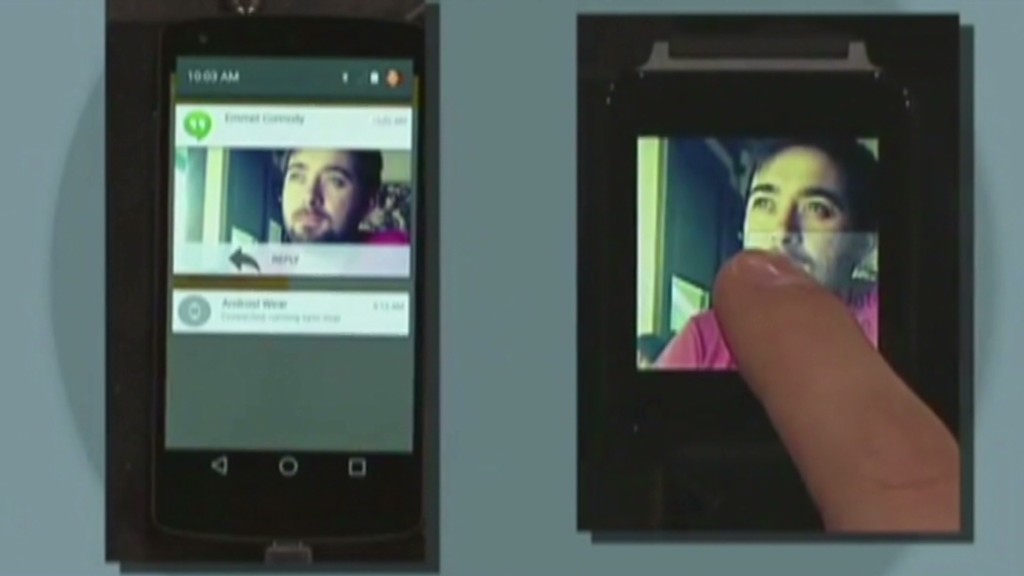 The world of connected devices is growing every day, and Google wants to be the company to guide you through it.
That's the takeaway from the search giant's annual I/O developer conference, which wrapped up on Thursday in San Francisco. The gathering was a showcase for versions of the company's Android software adapted for cars, televisions and wearable tech.
Nothing Google unveiled this week qualifies as groundbreaking (except perhaps for its cardboard virtual-reality goggles). The smartwatch- and car-focused software essentially save you the trouble of taking your smartphone out of your pocket, while Android TV doesn't appear much different than existing platforms from Apple (AAPL), Roku and Amazon (AMZN).
But what was noteworthy about the announcements this week is the scale of Google's ambition.
Google essentially wants to unify the user experience across all connected devices. That means allowing you to respond to text messages via your watch, order pizza from your TV, control your home from your car, and accomplish it all via a common voice-command interface that remembers your appointments and preferences.
Related: Meet Google's futurist-in-chief
Speaking during a breakout session at the conference, Android TV manager Chris McKillop encouraged developers to think of the project not as a distinct platform, but simply "a new form factor for Android" -- just one part of a broader constellation of Android-powered devices.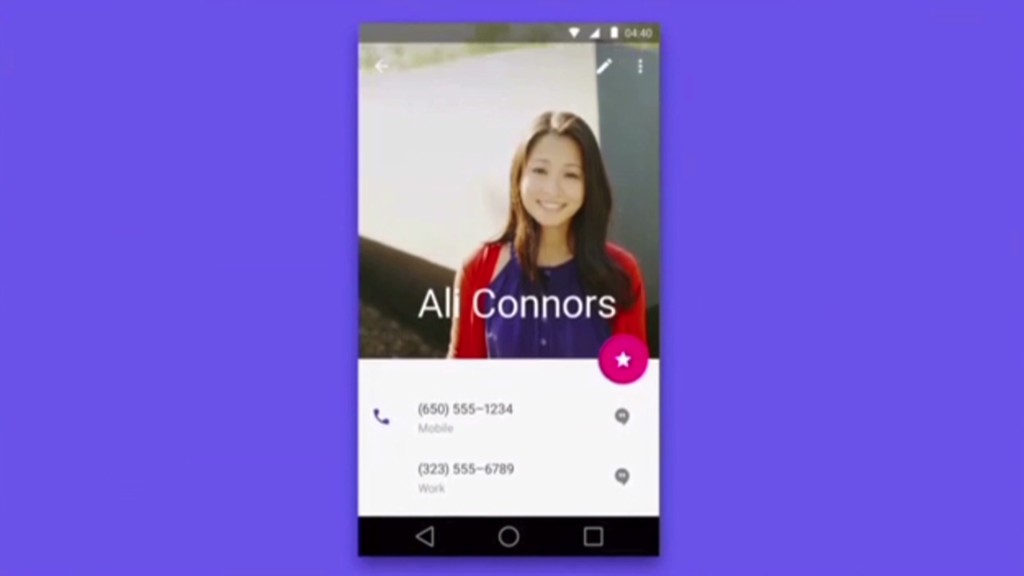 It's a shrewd strategy. As Internet-enabled products become more commonplace, we're not going to want to manage a huge variety of accounts. It's more convenient to have a common digital identity that moves with you across devices. The company that provides that single software identify is poised to reap massive rewards.
Google made what seemed like an admission of defeat earlier this year when it announced that it was selling its Motorola Mobility smartphone unit to Lenovo for for $2.9 billion, after acquiring the business for $12.5 billion in May 2012. But with its "Android everywhere" strategy, it doesn't need to make devices itself; it's better off working with as many hardware manufacturers as possible to ensure that its software is ubiquitous.
Apple's vision for its iOS software is similarly ambitious -- the company already has a success with Apple TV, it announced plans for health- and home-focused software earlier this month, and it's reportedly working on its own smartwatch. But Google's greater willingness to partner with hardware makers may give Android the advantage in the emerging connected device market.
Related: Google touts Android TV, smartwatches and cars
That dynamic has already played out in the smartphone and tablet markets, where Android now dominates because Google hasn't forced phone buyers to stick with one line of devices the way Apple does with the iPhone.
Samsung (SSNLF) and LG released smartwatches this week running Android Wear, with one due out from Motorola later this year. Android TV-enabled products are pending from companies including Sharp, Sony and Asus, and over 40 automakers have signed on to carry Android Auto.
Google is also well-positioned to be the primary entry point to the world of connected devices, given the wealth of data it already has on people who uses free services like Gmail and Google Docs.
Data collection is the name of the game for the company, whether it's in the home (see its $3.2 billion purchase earlier this year of smart appliance maker Nest Labs) or in outer space (this month's $500 million acquisition of satellite start-up Skybox Imaging). The more data it collects, the more fully it can adapt its software to individual users' needs.
Of course, whether you want to give a single company the power to track your sleep, monitor your communications, recommend TV shows, track your location and and access your finances is another question. But if you do, Google's ready for the job.