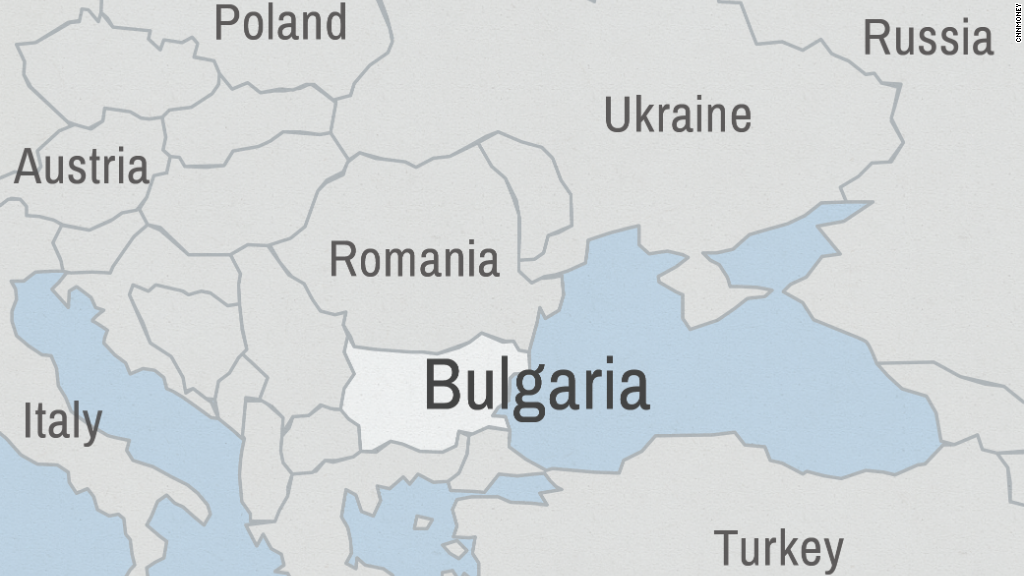 Bulgarian authorities have made seven arrests and pumped more than $2 billion into the country's financial system in a bid to prevent a bank run spiraling out of control.
Officials blamed the rush to withdraw deposits on a coordinated attempt by individuals to destabilize the banking system by spreading unfounded rumors via social media, emails and text messages.
"There is no cause or reason to give way to panic. There is no banking crisis, there is a crisis of trust and there is a criminal attack," said Bulgaria's President Rosen Plevneliev in a public address on Sunday after the arrests were made.
It all started roughly 10 days ago when messages began circulating warning people that the country's financial system was unstable. Bulgaria's Corporate Commercial Bank ran out of money and was placed under state control.
The collapse revived memories of a previous Bulgarian banking crash in the 1990s, and as the rumors kept coming another Bulgarian bank -- First Investment Bank -- was overwhelmed by people rushing to withdraw their savings.
That bank was forced to close temporarily on Friday after its branches and ATMs were drained.
In response, the central bank said over the weekend it would provide a credit line worth 3.3 billion Bulgarian lev ($2.3 billion) to the country's banks to reassure people about the safety of their savings.
Related: Spend $2 trillion or risk power blackouts
It also lashed out at the Bulgarians suspected of fueling the bank run.
"We insist that the competent authorities ... apply the full force of the law against the disseminators of false and malicious rumors and speculation."
According to the country's national security agency, one of the messages sent around said: "Corporate Commercial Bank IS NOT THE ONLY bank in [a] liquidity crisis ... Deposits of citizens will be lost or sacrificed [to save] the Bulgarian economy."
Bulgaria is one of the poorest countries in the European Union. Its economy barely grew in 2013 and it has struggled with high unemployment, corruption and an aging population. However, the International Monetary Fund and EU view its banking system as relatively stable.
"The banking system in Bulgaria is well capitalized and liquid. No spillovers to the rest of the region are expected," said an IMF spokesperson.
The country of 7.6 million people is readying itself for snap parliamentary elections on October 5 after facing weeks of political uncertainty. Some parts of the country have also experienced fatal flash flooding and mudslides this month.
--CNN's Radina Gigova contributed to this report