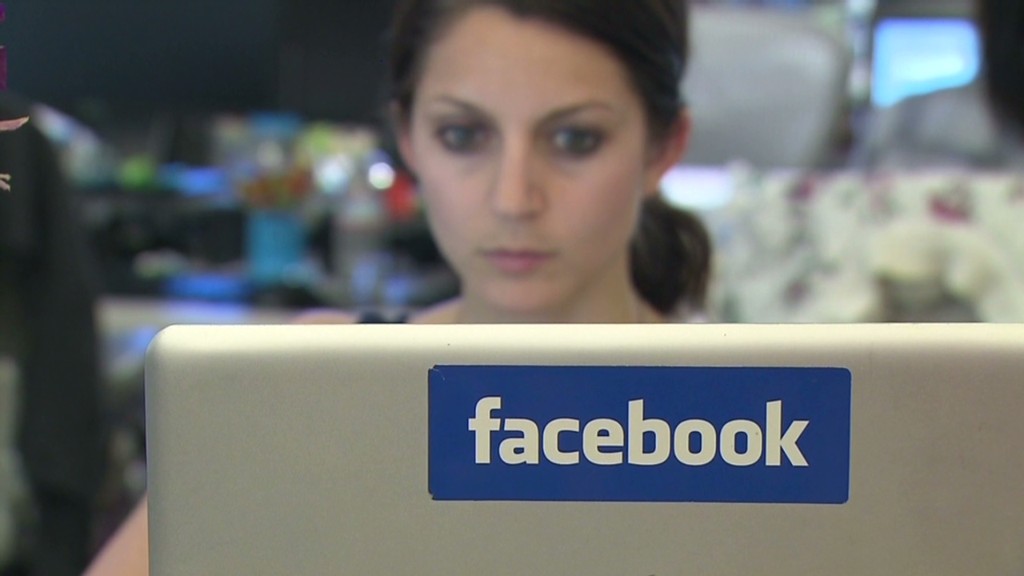 European regulators are concerned Facebook may have breached data protection laws with a controversial 2012 study that played with the mood of its users.
Officials in the U.K. and Ireland, where Facebook (FB) has its European headquarters, are asking questions of the company after details of the experiment were published last month, angering many users.
"We are awaiting a comprehensive response on issues raised," said a spokesperson for the Irish data protection commissioner.
Facebook changed the content mix in the News Feeds of almost 690,000 users to gauge their emotional response to positive or negative posts.
Related: Facebook is 'evil'. Wall Street approves
Experiments are commonplace on the Web. Internet companies routinely conduct tests to improve their business and users' experience.
Facebook's terms of service state that it can use personal data for "analysis, testing, research and service improvement."
But the fact that some users were deliberately made to feel less happy, without their explicit consent, raises questions about the ethics of this particular experiment.
Consent is one area the Irish authorities are investigating. And in the U.K., the Information Commissioner's Office is asking questions about how the research was conducted, a spokesperson said.
The Facebook researcher who designed the experiment has apologized for the anxiety it caused, and questioned whether the findings were worth the hassle.
Related: Facebook's other user experiment: conflict resolution
The company also appears to be having second thoughts too, acknowledging that people were upset by the study.
"We want to do better in the future and are improving our process based on this feedback," said Richard Allan, head of policy for Europe, Middle East and Africa.
"The study was done with appropriate protections for people's information and we are happy to answer any questions regulators may have."