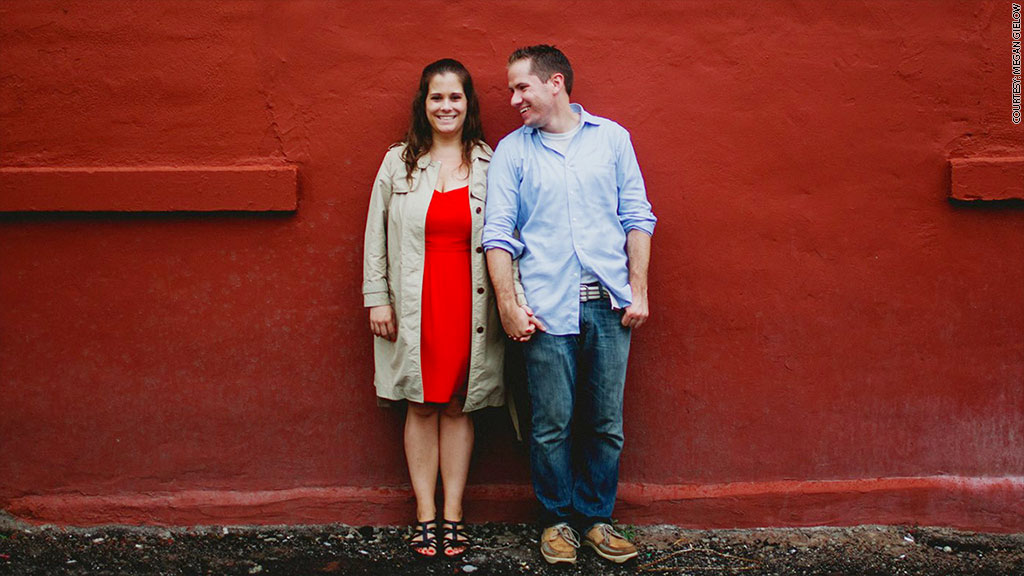 When my fiancé Ryan and I got engaged almost two years ago, we knew a few things for certain: We wanted to get married on a beach in California, celebrate with as many of our friends and family as possible, and throw a rocking party.
But as we started the planning process, we quickly realized how easily the bills could get out of hand. Spending thousands of dollars on flowers or $20,000 on food and drink alone just didn't make sense to us -- or fit within our budget.
Ultimately, we were able to save thousands of dollars by making some relatively painless choices. Here's how we did it, along with some added advice from the experts:
Trim your wedding, not your guest list: One of the most commonly employed tactics for cutting a wedding budget is to shrink the guest list. But Bay Area wedding planner Elizabeth Clayton says you shouldn't let your budget force you to leave out loved ones: Settle on the people you want to celebrate with, then figure out how to make your budget accommodate those guests.
This often means rethinking the extras or even the fundamentals.
Clayton suggests reducing the options at the bar to just wine, champagne and beer, for example. That could save you several thousands of dollars for a 150-person wedding. Other tips: nixing the pricey red meat entree at dinner and replacing elaborate floral centerpieces with live potted plants or candles.
In our case, we are limiting our bar offerings and opting for tri-tip, a cut of steak popular in California, instead of pricier beef tenderloin. Those two decisions alone are saving us nearly $2,500.
"These are your closest friends and family," said Clayton, founder of Lowe House Events. "They hopefully aren't going to complain... A lot of times they won't even notice."
Watch out for hidden costs and fees: When my fiancé and I first started venue hunting, we were surprised to find that many places charged high "food and drink minimums" for Saturday weddings. So if a venue charged an $18,000 food and drink minimum, it meant we were on the hook for that amount even if our guests ate and drank just $12,000 worth of food and alcohol.
You can often avoid or lessen these charges by choosing a less popular time, such as a Friday or Sunday, or simply finding a venue that doesn't charge minimums, which is what we did.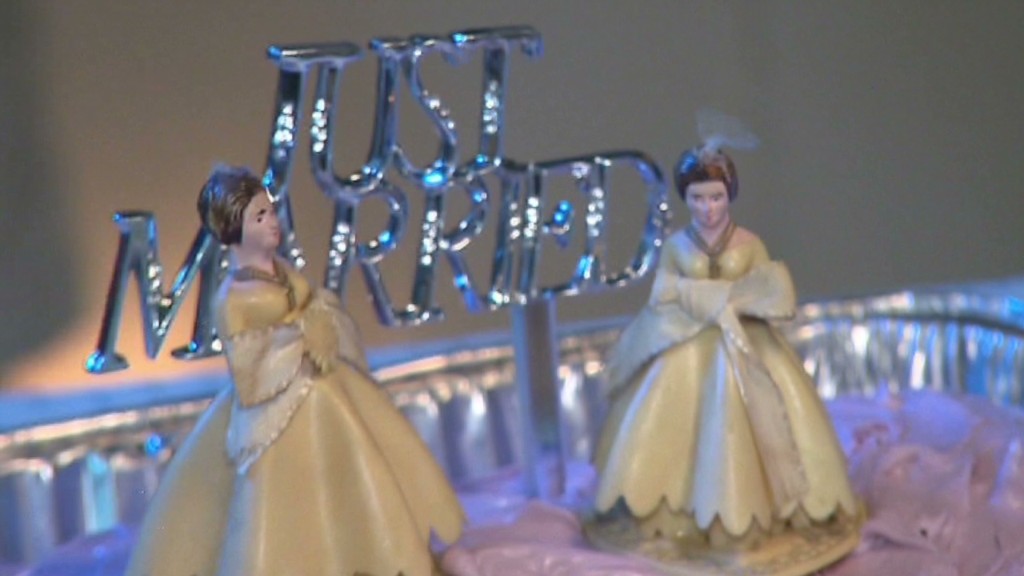 Buck tradition: I'm lucky enough to have eight bridesmaids who will stand beside me in our outdoor wedding ceremony. But with that many ladies, the bill for bridesmaid bouquets could have easily been $500 or more.
Instead, I'm having them hold brightly colored parasols, which cost only $8 each, making the entire bunch around the cost of a single floral bouquet.
Related: Average wedding bill hits $30k
Other possible bouquet substitutes include: fans, paper pinwheels or clutches. And Anthony Navarro, a Chicago-based wedding planner and owner of Liven It Up Events said he's coordinated an evening ceremony where the bridesmaids held lit candles, and others where brides made bouquets out of brooches.
Meanwhile paper goods, like programs or menus, and favors can be axed entirely or replaced with cheaper substitutes, Clayton said. For ours, we won't be providing menus and will use a large chalkboard sign that I made to serve as our program.
Shop small: While a small business won't necessarily be cheaper, they are often more willing to negotiate on price.
Plus, some startups are especially innovative. Instead of asking my bridesmaids to buy dresses they will never wear again, they are renting their dresses from Little Borrowed Dress. The company charges only $50 a dress (for the shorter styles) and simply requires them to pop the dresses in the mail after the wedding. Even with required insurance and shipping charges, the tab is under $70 per bridesmaid, less than half the price of a typical bridesmaid dress.
Related: We're crowdfunding our wedding
In Chicago, Navarro recently worked with a business called Just Press Play that provides "iPod DJ services." The couple provides the playlist, while the company provides speakers and an optional MC who controls the music and makes announcements throughout the night. At less than $600 for most wedding receptions, the cost is roughly half that of the typical DJ.
Step away from the glue gun: With websites like Pinterest providing ideas for thousands of wedding craft projects, it's easy to catch the DIY bug. But all those trips to your local craft store can really add up.
In my case, I was able to make the wedding program chalkboard sign and a large wooden directional sign for less than $60 -- far less than the price of some of the similar creations advertised on Etsy shops.
But I scrapped some other projects, like additional homemade signs and wine bottle table numbers, after realizing they just didn't make financial sense.
"DIY can often be just as pricey or more than buying it, especially if you're not an expert in that area," said Jamie Miles, an editor at wedding website TheKnot.com.