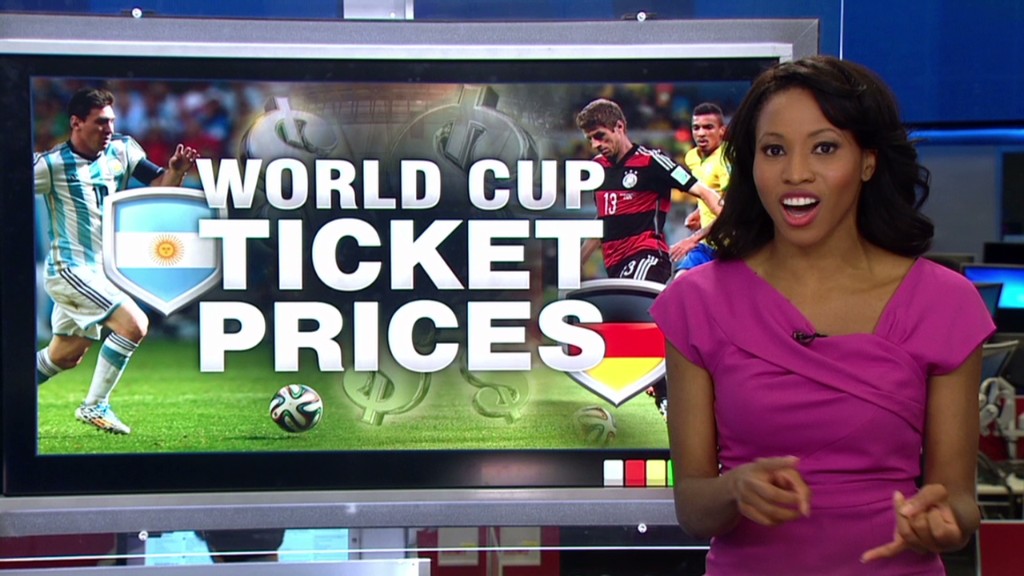 Looking for a ticket to the World Cup finals? Well, it's going to cost you.
FIFA, soccer's world governing body, has long sold out of tickets for Sunday's game in Maracana Stadium, but fans are still bidding big bucks in secondary markets.
Ticket prices for the game between Argentina and Germany range from $5,000 to $20,000 each, according to various ticket resellers.
eBay has tickets for between $3,000 and $12,000 as of Wednesday. Many of those have received hundreds of bids, and prices could climb even higher as the game day approaches.
Ticketbis, another ticket reseller, is offering them for as much as $6,500, while Viagogo, the global market for ticket resales, had them listed for between $5,000 and $20,000 earlier this month.
Related: The World Cup's most marketable stars
Tickets to Sunday's game have a face value of between $440 and $990, depending on seating location, and FIFA says that demand for Sunday's game is ten times that of capacity.
Maracana holds up to 75,000 fans.
But jacking up the price of tickets on the secondary market is illegal in Brazil.
That country has a long-standing law against scalping. Known as "the Fan Statute," it's a criminal offense to supply a ticket for more than its face value.
Fans are being warned of risks for buyers of scalped tickets, such as ending up with fake tickets or not getting their tickets at all. FIFA is even warning that it won't honor scalped tickets at the gate.
A lot of the demand for World Cup soccer tickets has come from an unusual place this year -- the United States.
While the sport still lags behind baseball and the NFL in popularity, more Yanks are following soccer -- or football -- as it's known in most places.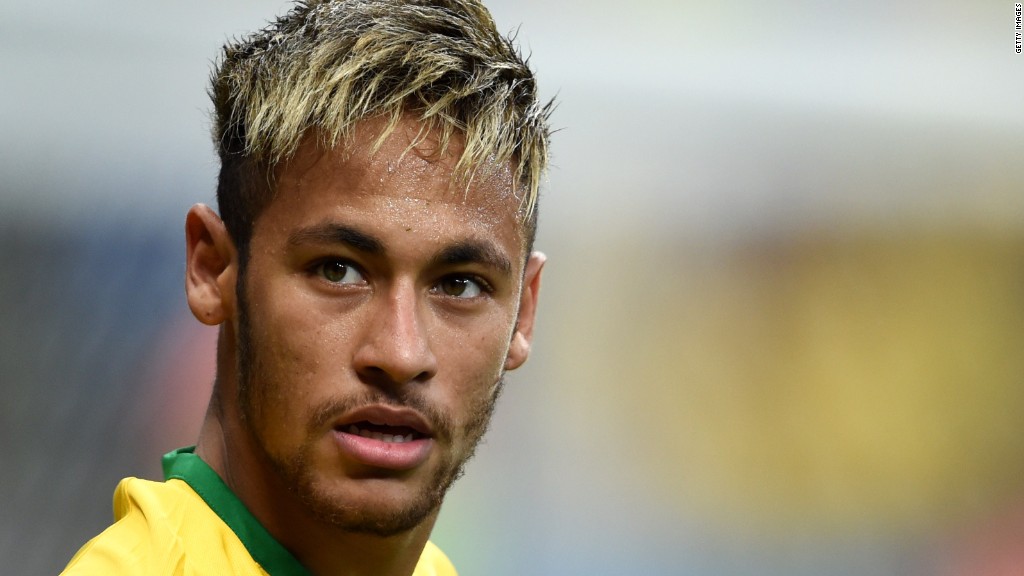 According to Viagogo, the United States has been the second-largest market for ticket sales for this year's games. The company attributes that largely to the proximity between the U.S. and Brazil and to soccer's increasing popularity in the United States.
In fact, ticket purchases by Americans have outpaced those in several countries where football is by far the most popular sport, including Argentina, Mexico, Portugal, France and Italy.