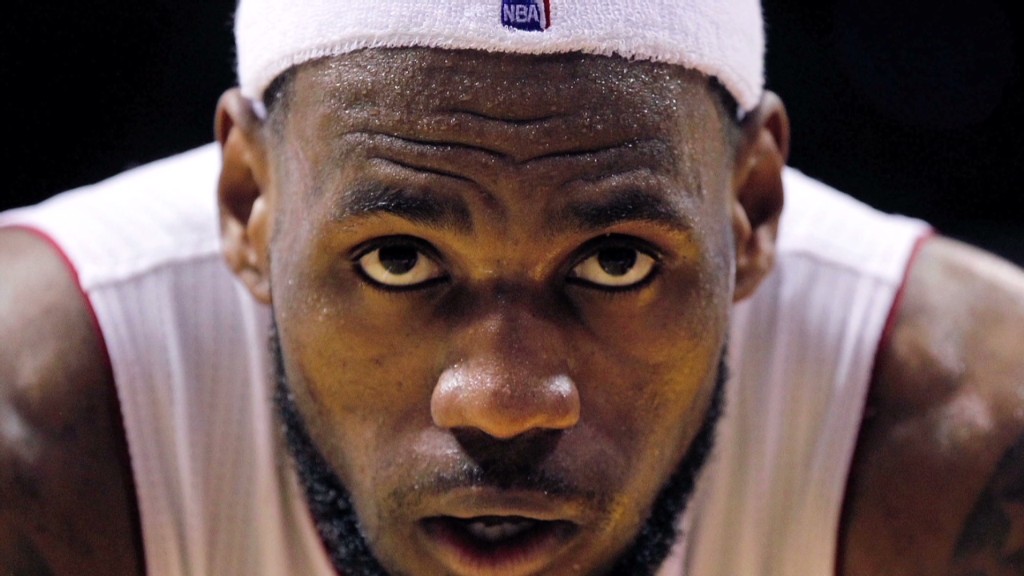 LeBron James is signing his most lucrative pro basketball contract, one that will pay him more than $22 million a year to play for his original team, the Cleveland Cavaliers.
But the contract will be only a small part of his eventual goal: becoming a billionaire.
Not that James will be playing for pocket change. While details weren't immediately released, its expected he is signing for the maximum allowable contract under the National Basketball Association's labor agreement. And he's already been paid about $128 million in his first 11 years as a pro.
But those contracts are dwarfed by his endorsement deals. Before he played his first minute in the NBA, Nike had signed the then-teenager to a seven-year, $90-million endorsement deal. Other deals include those with Coca-Cola (KO), McDonald's (MCD), Samsung (SSNLF) and Dunkin Brands (DNKN).
Related: Five insane Samsung gadgets
Published reports put his endorsements deals at between $38 million to $53 million in the past year, more than any other athlete. His current deal with Nike (NKE) alone is worth an estimated $20 million a year in endorsement income and royalties on his brand of sneakers.
But even his total endorsements come to "only" a bit over $300 million since he turned pro, according to published reports. So he'll need investments to get him to the land of 10-figure net worth. And he might well do just that.
Back in 2007, before he was a free agent for the first time, the then 22-year old James was already aiming for his lofty goal. He befriended Warren Buffett for his investment advice and set up a firm, LRMR Marketing, to start to handle his low profile investments in business start-ups, real estate and other companies.
Those investments included a reported 10% stake in bike-maker Cannondale and a stake in high-end headphone maker Beats by Dre that ESPN reported paid him an estimated $30 million when the company was purchased by Apple (AAPL) for $3 billion earlier this year.
Maverick Carter, a high school friend of James who is his partner in LRMR, told CNNMoney back in 2007 that James' billion-dollar goal was centered around the investments more than his playing income or endorsement deals.
"It's impossible to get to a billion dollars by endorsement deals," said Carter. "The biggest deals only take you so far. It's how you make money when you're asleep that's going to get you there."
Among his investments is a minority ownership in the Liverpool Football Club, the British soccer team that he bought into as part of a deal with the Fenway Sports Group. The Fenway Sports Group is the majority owner of not just the Liverpool team, but also the Boston Red Sox and Roush Fenway Racing, a NASCAR team.
If he gets to be a billionaire, it's not clear if James would be the first athlete to cross that threshold.
Forbes estimated in 2009 that Tiger Woods' winnings and endorsement income crossed the billion dollar mark that year. But his earnings and endorsements have plunged since then, due to a combination of on-course problems and an off-course sex scandal. The latter resulted in a divorce that also likely reduced his net worth.