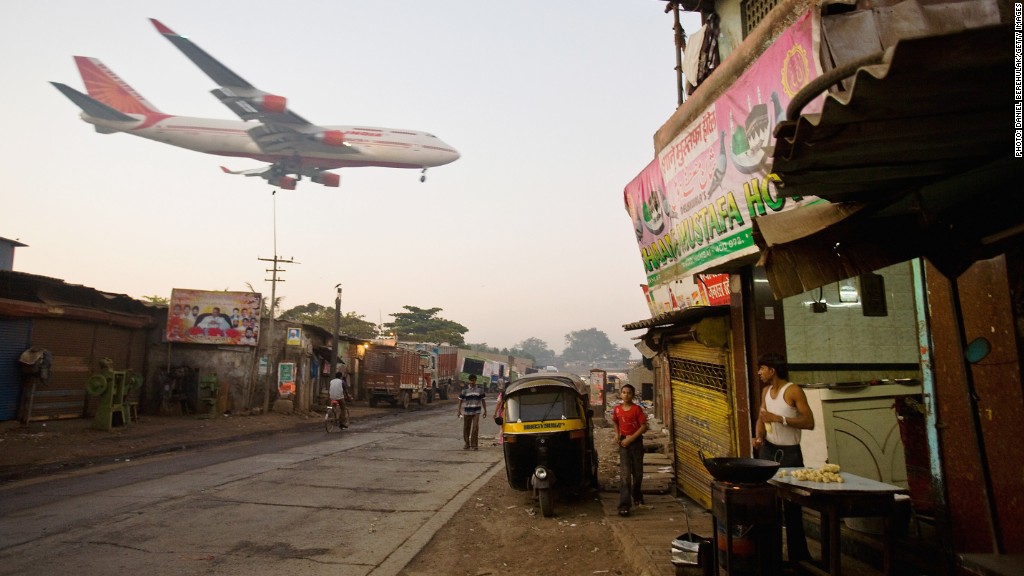 When governments present their annual budget it is usually a drab affair, watched only by policy wonks.
Not so in India, where budget day is widely anticipated. And Thursday's statement was the biggest one in years: a new government led by Prime Minister Narendra Modi promising to use his rare, sweeping majority in parliament to kick start growth.
So, how did his finance minister, Arun Jaitley, do?
If stock markets are an indication, the budget didn't move the needle. After soaring 25% in six months on expectations that a Modi-led government would push through major economic reforms, the main stock index closed down 0.28%.
Jaitley was upbeat, calling his budget "only the beginning of a journey towards sustained growth of 7-8 per cent," up from a recent rate of below 5%.
But he was also guarded in his optimism, saying "it would not be wise" to expect quick results.
On subsidies -- which have nearly doubled as a percentage of GDP in the past 6 years -- Jaitley proposed to "overhaul" the system but provided few details.
Economists have been calling for the government to do more to encourage foreign investors. To that end, Jaitley said he would increase the cap on foreign investment in defense manufacturing to 49% from 26%.
Related: Has Modi given India its mojo back?
Jaitley made other promises too: building toilets for every Indian, providing uninterrupted electricity for all, improving education for girls. But he did not expand on how his government would achieve objectives that have proved elusive for decades.
"This budget is high on rhetoric and low on delivery," said Manish Tiwari, a senior leader of the opposition Congress group that Jaitley's party unseated from power in May this year. "It's not going to enthuse investors. Nor will it mitigate the woes of the poor," Tiwari told CNN.
India's top industry body, however, praised the budget for setting out a "medium-term vision."
"We believe that the budget will set the tone for quick recovery of GDP growth and generation of new jobs," the Confederation of Indian Industry said in a statement.
Gurcharan Das, a former CEO of Proctor and Gamble in India, told CNN he was taking a long term view.
"My confidence is based on the fact that we have a leader who is an implementer," he said, referring to Modi's record in his previous job as Chief Minister of the state of Gujarat. "I have faith," said Das.
Big promises were made in India today. The real test will be whether they can be kept.