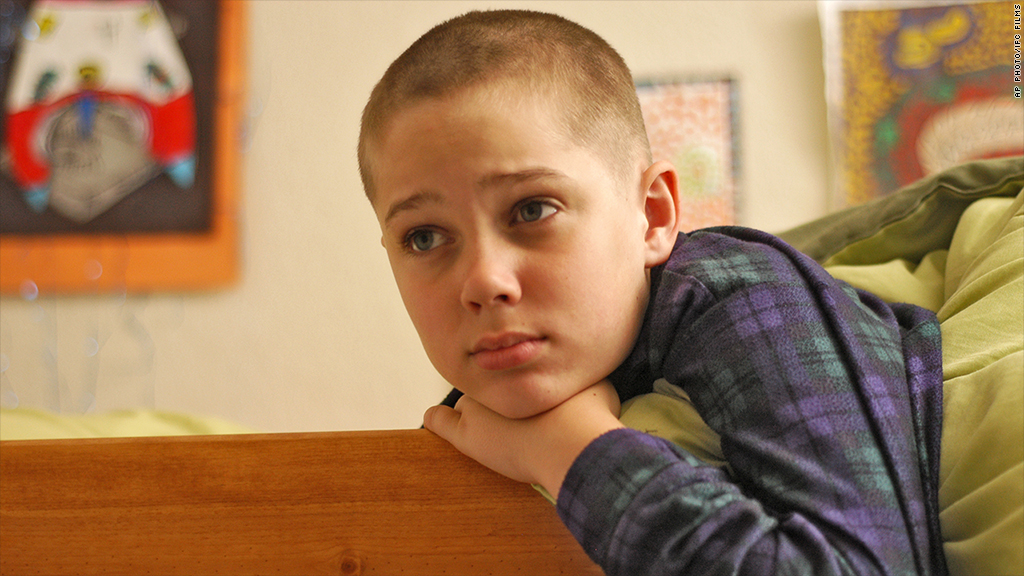 On the ever-changing balance sheets of the independent film company IFC, there has been one constant since 2002: "The Twelve Year Project."
It is a film, now titled "Boyhood," by the acclaimed director Richard Linklater. Released on Friday in New York and Los Angeles, the film has been heralded as "an experience as much as a film" (The Los Angeles Times) and "an epic masterpiece that seems wholly unconcerned with trying to be one" (USA Today).
That's because "Boyhood" tells the story of one boy, Mason Jr., played by Ellar Coltrane, as he becomes a man over the course of twelve years. Patricia Arquette played his mother Olivia, Ethan Hawke played his father Mason Sr., and the director's daughter Lorelei played older sister Samantha.
Beginning in 2002, they filmed scenes for "Boyhood" for a few days every year — along the way creating an extraordinary testament to the passage of time.
What is also extraordinary is the patience exhibited by IFC — in an industry known for many things, but not patience.
There was some hesitation when Linklater first sought funding for "The Twelve Year Project," Josh Sapan, the chief executive of IFC's parent, AMC Networks, acknowledged in an interview.
"It's an unusual notion to start to pay for something and not expect to get it for 12 years!"
But executives at IFC knew and adored Linklater's work — "Richard was and is brilliant," Sapan said — and the director had fruitful conversations with Jonathan Sehring, who was and still is the head of IFC Films.
(Linklater said in an interview with the Telegraph that "the idea that an executive at a company anywhere in this business would green-light it and still be there 12 years later — that's a statistical anomaly. So if a film like this never gets made again it'll be for those reasons.")
Sapan said, "Once we committed to it, we committed to it -- it wasn't like there were surprises. We knew we were going for 12 years, so we didn't say at year six, 'What's taking so long?'"
Instead, the questions that dominated discussions at IFC were about the creative outcome. How would the child actor playing the titular boy change as the years passed? "Frankly," Sapan said, describing the conversations, "how good an actor would he be?"
Reviewers have almost universally praised Coltrane's performance. They have also singled out IFC for recognition. "The movie was heroically bankrolled" by Sehring, The New York Times' review said.
The costs totaled approximately $5 million.
In the interview, Sapan brought up "commercial redemption in creative commitment" — "that doesn't, of course, always happen, but it's certainly happened rather nicely in this case," he said.
Linklater, in a relatively rare arrangement for a director, owns a substantial stake in the film.
IFC intends to gradually roll the film out nationally.
Sapan and others have marveled at the ways that IFC changed -- and yet remained intact -- while "Boyhood" was in the works. Sapan was the CEO of Rainbow Media Holdings when the film entered production. Rainbow was spun off as a publicly traded company, AMC, in 2011.
"Over the course of 12 years, many many many things changed in our company," Sapan said.
All the while, "Boyhood" continued to grow up.