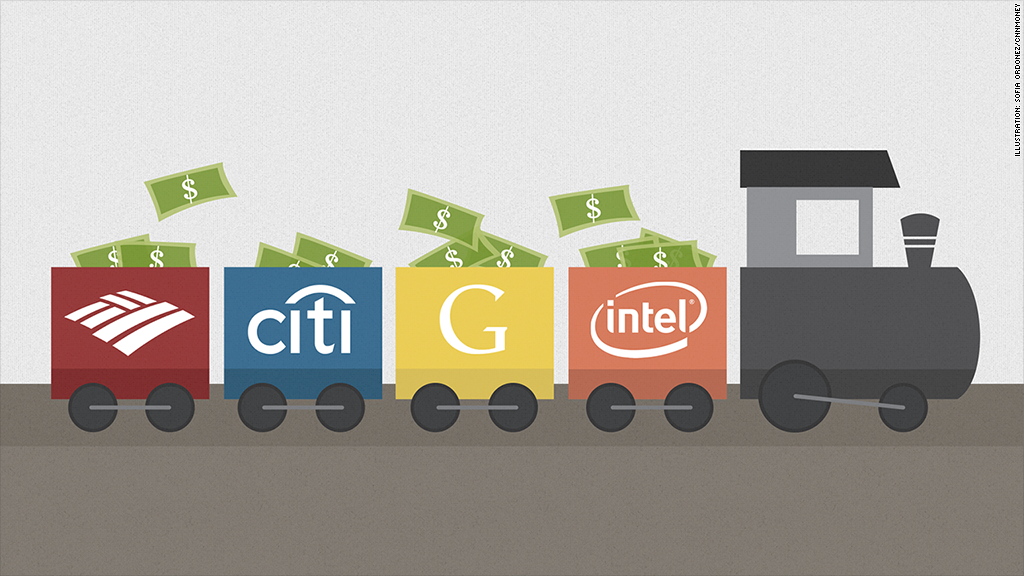 School may be out for the summer, but Wall Street is laser focused on report cards.
That's because corporate "report cards" are looming this week from the likes of Bank of America (BAC), General Electric (GE), Google (GOOGL) and JPMorgan Chase (JPM).
Strong grades from these corporate titans and a fresh dose of easy money magic from the bull market's fairy godmother, Janet Yellen, could be enough to carry the Dow back above the 17,000 mark.
"Every single pullback for over five years has been a buying opportunity in U.S. large cap stocks. Every. Single. One," Nicholas Colas, chief market strategist at ConvergEx, told clients in a note. "Equity markets have trained investors to keep buying, so while the bull market is over five years old, it still thinks it 'Has it.'"
The S&P 500 is likely to end the year about 9% higher, according to CNNMoney's latest survey of investment pros. The index is currently up just over 6%.
The stream of earnings reports trickling in this week is likely to have a good news, bad news feel to them.
Bank of weaker earnings: While tech companies like Intel (INTC) and eBay (EBAY) are expected to show growth, investors are hoping big banks such as Goldman Sachs (GS) just managed to limit the bleeding from a tough capital markets environment.
In fact, the financial sector is the only one of the 10 industries in the S&P 500 that is projected to suffer a year-over-year dip in earnings, S&P Capital IQ said.
Take JPMorgan, which hits the earnings stage on Tuesday. The largest U.S. bank by assets is expected to log a 19% drop in second-quarter profits, mainly due to a drop in trading.
Related: Wells Fargo is lending its mountain of cash
It will be key to see if the losses from trading are offset by the mounting advisory fees investment banks haul in on deals.
Global M&A volume soared 41% to $1.83 trillion during the first half of 2014, the highest level since before the Great Recession began in 2007, according to Dealogic.
Related: IPO market achieves liftoff
Other financial firms set to reveal results this week include Blackstone (BX), Citigroup (C) and Morgan Stanley (MS).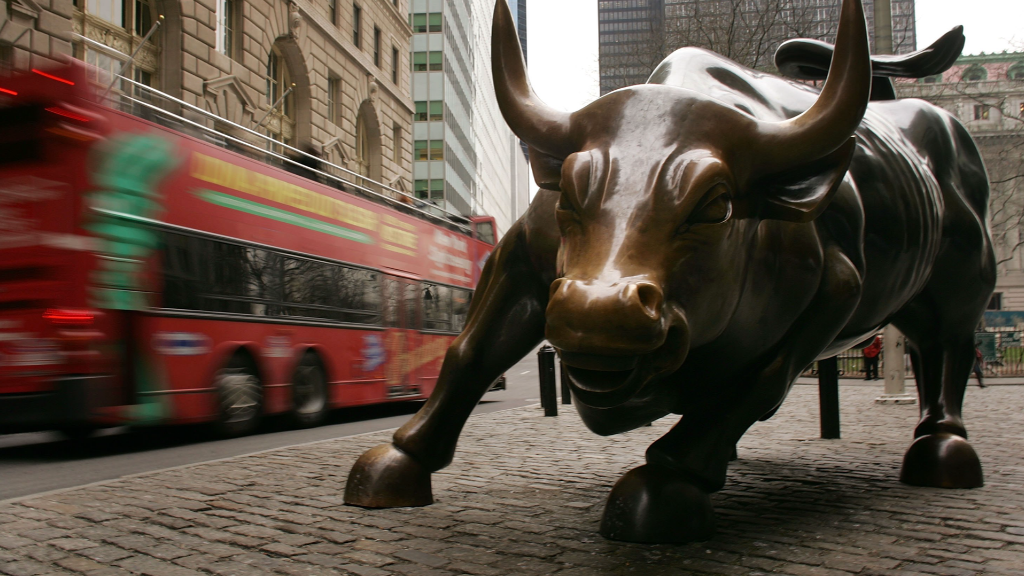 Tech titans to the rescue: Expect tech stocks to be the rock stars on earnings this week.
Wall Street analysts have been ratcheting up their projections on profits from IT companies, now anticipating an 8.5% jump in second-quarter earnings.
The bar has been set even higher on Google, recently dipped its toes into everything from connected homes to drones. Analysts predict a 31% pop in earnings amid strength from the tech titan's robust search business and YouTube.
EBay, fresh off its battle with Carl Icahn over the future of PayPal, is slated to log results on Wednesday evening. The e-commerce giant is expected to say earnings ticked up 8% in the second quarter on strong revenue growth.
New clues on Alibaba's mega IPO could emerge when major shareholder Yahoo (YHOO) reports results on Tuesday. Investors will be hoping for fresh evidence that Yahoo CEO Marissa Mayer is making progress in turning around the Internet company. While revenue is expected to be flat, profits are seen jumping almost 9%.
Related: When will Alibaba go public? Ask a fortune teller
Intel, the world's largest chip maker, should post a jump in profits on Tuesday. That would represent a big improvement from the first quarter, when Intel suffered a dip in earnings.
Also keep an eye on earnings this week from GE, Taco Bell parent Yum! Brands (YUM) and health-care giant Johnson & Johnson (JNJ).
The Federal Reserve's easy money policies will be front-and-center on Tuesday and Wednesday when Yellen testifies on Capitol Hill. Her views on the economy will offer investors clues about when the Fed plans to yank the easy money punch bowl that's juiced stock prices in recent years.