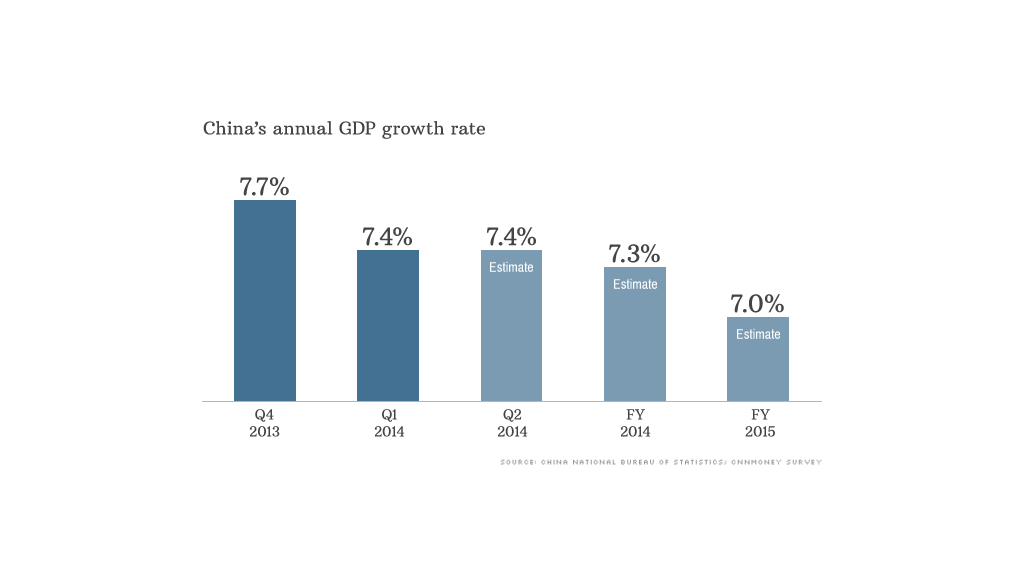 China's economy is in danger of missing its growth target as risk balloons in the country's all-important real estate sector, according to a CNNMoney survey of economists.
Gross domestic product is forecast to have expanded by 7.4% in the second quarter, compared to the same period last year, according to the median estimate of 12 economists. That figure matches GDP growth in the first three months of the year.
The economists expect full-year expansion to slow to 7.3% -- below the government's official 7.5% target. Economic growth is forecast to slide further to 7% in 2015.
The National Bureau of Statistics will announce official second quarter GDP figures on July 16.
China averaged growth of around 10% a year in the last three decades, pushing it up the list of biggest economies and boosting household wealth. But now, the pace of economic expansion is languishing -- China recorded GDP growth of 7.7% in the last two years, versus 9.3% in 2011 and 10.5% in 2010.
Related story: Chinese Dream: It's surprisingly familiar
China's GDP growth remains the most comprehensive gauge of the country's economic health -- an important number to watch as the government works to reform the world's second-largest economy and shift to consumption driven growth after years of exponential expansion.
Although the economy is losing steam, experts say they don't expect major stimulus measures to be enacted later this year. Instead, Beijing will continue to provide targeted support in certain sectors as it works to implement reforms that will stabilize the economy over the long term.
"Shifting priorities -- to reduce debt growth, reign in heavy industry, and attempt to halt environment degradation -- are among the main reasons for the ongoing slowdown," said Brian Jackson of IHS Economics.
Related story: Why China is stealing America's corn seeds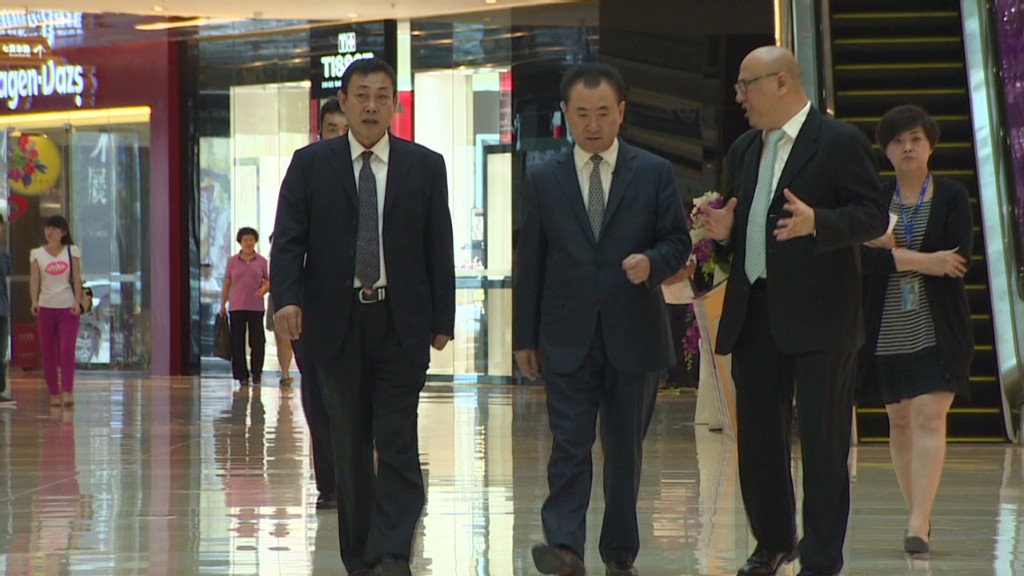 A majority of economists -- 80% of those surveyed -- said that China's property market is the biggest risk to the economy. Over the past three quarters, most economists had identified credit growth as the greatest hazard.
After years of breakneck development, the sector now suffers from excess supply, slack investment and falling prices.
"The major concern is oversupply -- property construction has been growing at an unsustainable rate, with the pace of urbanization having peaked," said Qinwei Wang of Capital Economics. "With developers' inventories of unsold property still increasing, real estate looks set to remain a drag on the economy."
To combat this, economists expect the central government to continue to prod local jurisdictions to relax restrictions on multiple home purchases. Those rules were previously put in place in an attempt to arrest rising property prices.