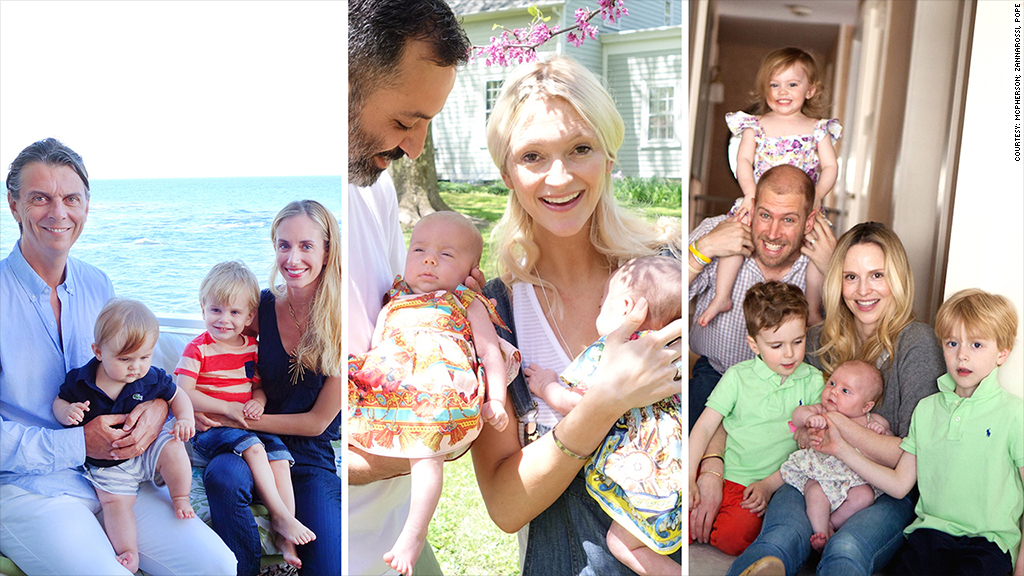 There's talk of whether working moms can have it all and whether they're "leaning in" enough.
Three successful women, who also happen to have young children, give CNNMoney a look at how they make things work, what it's like to ask for help and what they still struggle to get right.
All the moms realized that with success comes the ability to pay for child care, namely nannies -- a luxury that many mothers can't afford. But their work comes with a different set of stresses and pressures.
Rosie Pope
Founder of Rosie Pope Maternity, a clothing and accessories line, author of "Mommy IQ: The Complete Guide to Pregnancy" and founder of Momprep classes. She opened her first store the day she had her first child and right as Lehman Brothers, where her husband worked, collapsed (he now works with her). She lives in the suburbs outside New York City with her two sons and two daughters, all under six years old.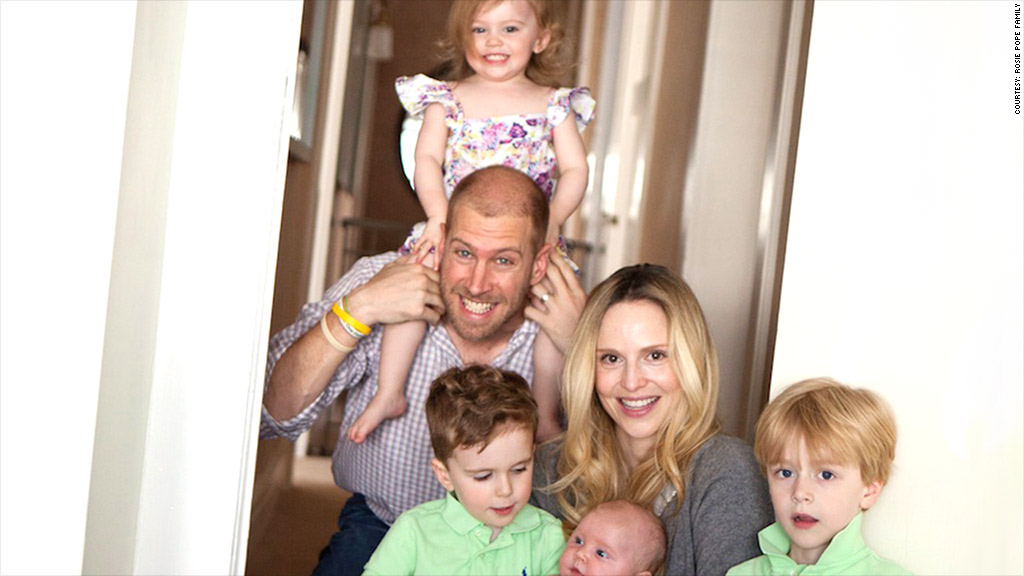 What's your daily routine like?
My day starts at 4 a.m. when I wake up to feed my youngest. My oldest wakes up around 6, and between 6 and 7, it's our time to be alone. Then everyone else wakes up, has breakfast, piles into a minivan to get to school, and I'm on a train into the city by 9.
I'm that person who sets up an office on the train. Once I get to the city, it's a mad dash between 9 to 5. I jump back on the train and I'm in the door by 5:30. That begins the crazy dinner time, story time, bath time. I like to be there every night. When everyone is in bed by 8, my husband gets home and we work until midnight together.
What do you do about childcare?
My oldest is in preschool, and our second will start in the fall. We also have a nanny. I need support. I wouldn't be able to do this without my husband. He helps make this work. I'm able to stay home in the morning because he leaves at 4:45 to open the business, and I can leave early because he stays late.
How do you make things easier?
My goal every day is to tire the kids out. They have sports, art classes, and we are lucky to have a big backyard. I ordered some crazy huge bouncy house slide monstrosity off Amazon one night. And I keep them on a pretty tight schedule.
As a successful working mom, and as someone who speaks with hundreds of other moms about balancing work and home life, what do you struggle with and what do other moms have a hard time doing?
I think there's a huge issue with self-confidence. Generally speaking, we're thinking we're not doing enough both at work and at home. When I watch my husband, he is happy, and he thinks he's the best dad and the best at his job. Women don't have the confidence.
Some days I find it really hard that I'm not a stay-at-home mom. You can apologize a lot as a working mom, but I try to make work a positive thing, even though I'm crying inside and everyone is like grabbing my leg as I leave.
I'm struggling to learn to be the moment. When you're with the kids, you can't think of the office. And at the office, not thinking about the kids. I hate to think at the end of the day that I wasn't present.
When you're building a business, everyone is looking to you to set the tone. I'm not at the point where I can work three days a week. As your business becomes more successful, no driven person says, 'Oh I don't want to make it more successful.' You're thinking about your childrens' futures.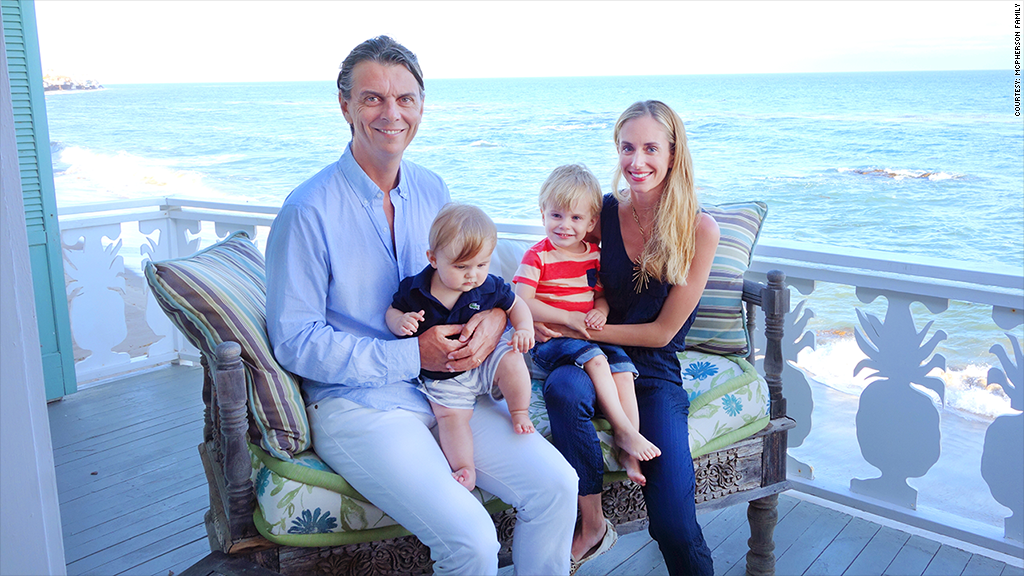 Rachelle Hruska MacPherson
Founder of Guest of a Guest, a site that chronicles the glitzy ins and outs of New York's social scene (which she founded with Cameron Winklevoss). She's married to New York hotelier Sean McPhearson, and they have two boys under three years old.
What's your daily routine like?
My husband and I are very fortunate because we get to be the drivers of our schedules, which allows a lot of flexibility. We usually wake up at 7, spend the morning as a family, and do work from home until at least 10. For me, it's the only time I have to make a list of what I want to accomplish that day. When I get to the office, it's chaotic and hard for me to focus.
The rest of the day is totally wacko nuts. I spend the late morning and afternoon in the office, and then have meetings out of the office in the afternoons. I try to be home from 6 to 7:30 for dinner and bedtime. After the kids are asleep, my husband and I either go to a neighborhood restaurant to unwind or we have a social function to go to.
What do your two boys do when you're at work?
We've had a nanny since our first child was born, but the whole nanny thing is new to me. I'm from Nebraska and definitely didn't grow up with anything like this.
But it allows me a lot of flexibility. With two parents working like we do, we really didn't have another option. We didn't think our child was ready to be thrown into a full-time school setting. And my nanny texts me photos all day. It's cool. It makes me feel present when I'm at work.
One of the biggest struggles of being a working mom is that you're always second-guessing whether this is the right child care, whether you're going to put them in the right schools. In New York City, people are in a vicious cycle of wanting the best for their kids.
What have you done to make it easier?
The biggest thing that helped me get everything together was moving our office three blocks from our apartment. It would sometimes take me 45 minutes to get to and from work every day.
Now, it allows my sons to be a part of my life. Change happens when you show your sons that their mom is someone who manages people and is in charge. It's an unspoken thing that I hope they get -- this respect of women in a profound way.
Are there things you're working to figure out?
There's a giant weight attached to being a CEO. You know peoples' lives are in your hands. It's hard to not carry that home. That's something that I'm trying not to do. I don't want to bring work home with me.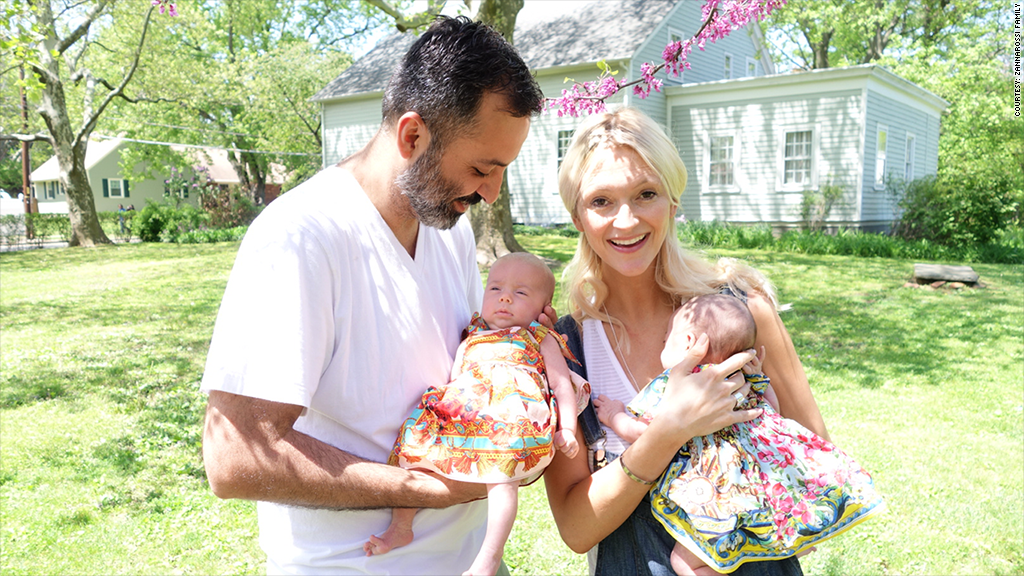 Zanna Rassi Roberts
Senior fashion editor at Marie Claire, stylist, fashion correspondent for "E! News" and "The Today Show," mentor on "Project Runway All Stars." New mom to 3-month-old twin girls.
This is still new to you, but what's your daily routine like?
I went back to work at three weeks, because I'm freelance.
I get up at 6 a.m., when the girls have their first feeding. Then they go back down and I go to work.
In the mornings, I'm on conference calls, usually for styling jobs. At the moment, I'm filming "Project Runway All Stars" three days a week, and that's from 1 p.m. until 7. The girls have bath time at 5, and if I'm not at a shoot, I really try to be there with them. Then they get back down to sleep, and there are usually dinners, or like, last night, I Interviewed [model] Kate Upton for "E! News."
My husband is in the industry as well, so we can do things together. He has his own business, so he can be free to come and go. If I can't be there for bath time, he'll be there. It's a tag team. We are learning every single day. I want to be with the girls in the mornings and evenings, so it drives you through the day to get to see their little smiles at the end of the day.
What do the girls do while you are both at work?
I have a nanny, who's living with us. She's incredible. She is my lifesaver. I trust her implicitly.
The major problem with having a nanny and being a successful mom is the guilt. You feel selfish. You feel like you're not doing the best at work or at home. You try to give 100% wherever you are. At home, I leave my phone downstairs. I want to be a working mom for the girls, as well, and give them a role model. My mom stayed at home, and that was great, but you have to figure out what works with what you want for yourself and for your family.
Is there a moment you realized that your life had changed?
I was on a shoot, using my travel breast pump on the toilet, talking on a conference call on speaker phone while texting my nanny with one hand. I looked in the mirror and laughed at myself. I thought, this is how it's going to go down. This is the height of the juggle.
How have you tried to adjust?
The biggest change is not being the center of attention anymore. You're now the picture frame and they're the picture. You have to be flexible, not being able to say 'oh, we'll go to this dinner or this event,' or jump on a plane.
It was something we did all the time. Last week I went to London for a business trip, and it took me an hour to say goodbye to them. I left them in the crib, and then walked back in and said, 'hi again!' And then I spent the taxi ride feeling horrible. It's never going to get easier. You just have to get used to it.
What are you continuing to work on?
I've become so much more aware of time and being efficient. You cut out a lot of the B.S. I want to keep working on time management. The weekends are sacred. No matter what comes up, you have to keep your family first. It's a learning curve.