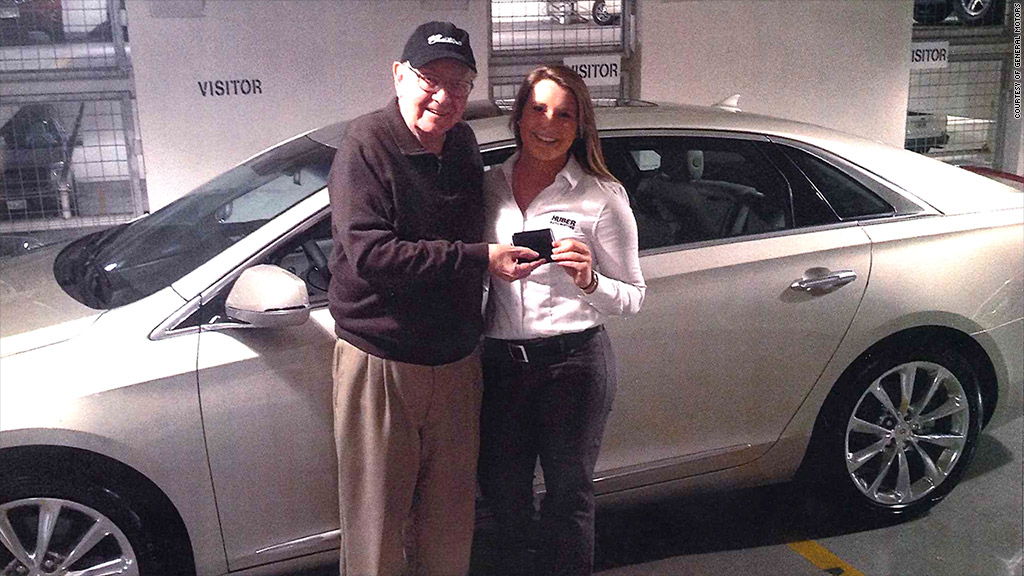 Investor Warren Buffett recently treated himself to a brand new Cadillac and was so impressed with the dealership he sent a letter of praise to General Motors chief executive Mary Barra.
GM published the letter and the saleswoman's account of the transaction on the automaker's Fastlane Blog on Tuesday.
Instead of shopping for the car himself, Buffett had his daughter, Susie Buffett, go to Huber Cadillac in Omaha, Neb. to look at cars. Susie told saleswoman Madison Willers that she was shopping for her father but didn't say who he was. Instead, she "merely described the personality and habits of her anonymous father," according to Buffett's letter.
Initially, Susie asked about a Cadillac CTS which Buffett's "car guy friend" had recommended. (That "car guy" was GM (GM) CEO Mary Barra, but Susie didn't reveal that piece of information either.)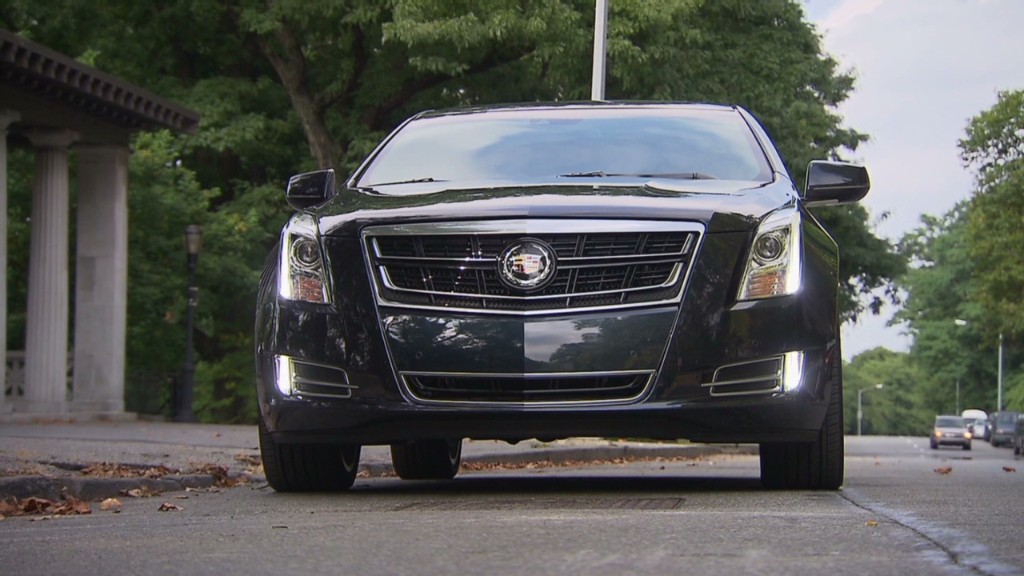 But, based on Susie's description of her father, Willers recommended the roomier, softer-riding Cadillac XTS, instead.
"Madison could not have been more helpful," Buffett wrote in his letter to Barra.
Initially, Willers thought that Susie Buffett was just a "mystery shopper" GM had sent to the dealership to test her product knowledge. It was only a few days later when Susie Buffett returned to actually purchase the car that Willers learned that it was really being bought by Warren Buffett.
Willers and Buffett had actually met years before when Willers had been a waitress at an area restaurant, Willers wrote in a different Fastlane blog post about the experience.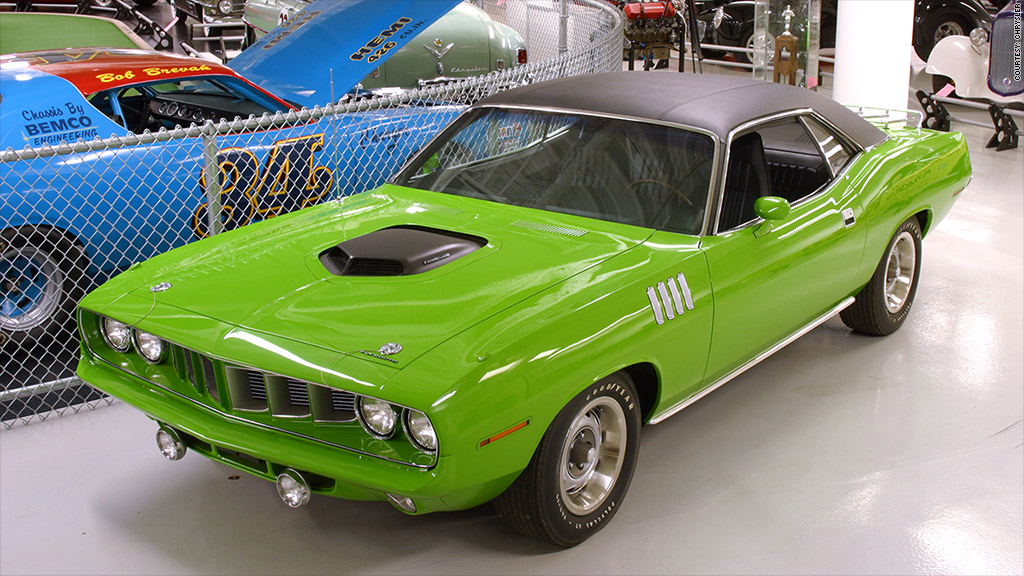 "Mr. Buffett requested that I personally deliver his XTS so that he could say hello after all the time that had passed," Willers wrote.
She drove the car to Buffett's office at Berkshire Hathaway (BRKA) and also brought him a Cadillac hat to go with the new car.
"He seemed just as excited about the hat as he was about the car," she wrote.
This wasn't Buffett's first Cadillac. To buy the new XTS, he traded in a 2006 Cadillac DTS. A spokeswoman for Warren Buffett confirmed the information in the story and the letter posted on GM's blog.