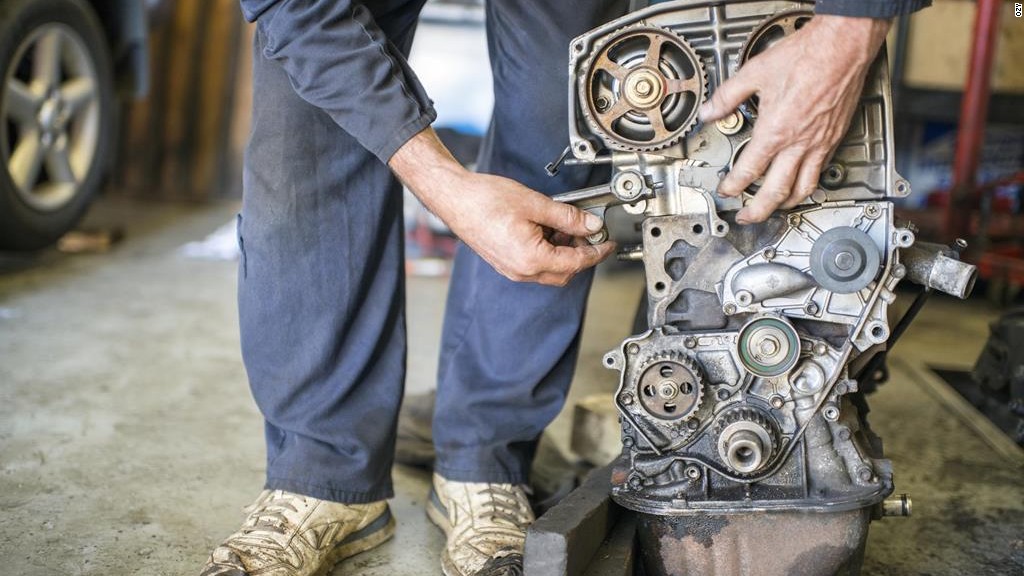 Networking as a concept has long had a pretty Gordon Gekko flavor to it. But everyone's gotta do it — not just the suits.
In the social media--hungry world, it's never long after someone identifies a gap in the market that an entrepreneur comes up with a whiz-bang way to fill it. Consider social networking, for example. One group in particular has historically been left out in the digital cold: blue-collar workers. There's a gap worth filling, and the answer is taking shape in the form of WorkHands, a kind of LinkedIn for skilled-trade workers.
More from Ozy: From a 6-week course to a 6-figure salary
When co-founder James Dunbar launched WorkHands this past September, he received plenty of weird questions. "There was a lot of education that had to happen," the 29-year-old Long Island native says diplomatically. People asked, "Do these guys know how to use the Internet?" "Do they have smartphones?" Given that smartphones are used by 56 percent of American adults — and by 80 percent of men in the U.S. between ages 18 and 29 — they needn't worry. And that's so far proved to be true among the company's (albeit small) initial several-thousand-person user base.
WorkHands appeals mostly to 18- to 30-year-olds who work in the building, manufacturing, automotive and other skilled industrial trades. That demographic indeed has smartphones — and could easily use them to network and move beyond relying so heavily on word-of-mouth job references. Especially for those who are just starting out, making connections is tough — when you don't know a guy who knows a guy who's looking for someone just like you.
More from Ozy: Nonprofit companies are breeding future entrepreneurs
Some have been quick to compare Dunbar's company to TaskRabbit and Shiftgig (which connect handypersons, plumbers and service-industry workers to potential jobs). But WorkHands is about linking up skilled-trade workers who possess heavy-duty industrial skills. Not the person who can retile a bathroom; rather, someone who can help Shell build its next rig.
Helping people make connections is lovely and all, but how will the new venture make money? On their way to matching LinkedIn's $25 billion valuation, the plan is to charge for job postings (they're free for now). And Dunbar sees a huge upside when they're able to connect city contract workers, unions and the big companies who get the contracts.
Like LinkedIn, WorkHands will need to think big, especially to expand their user base and think creatively about what to do with it. Job listings alone may not be the silver bullet — fewer than a quarter of LinkedIn users actually use the site for job finding, and the company's value (which some have questioned) rests on an active user base of 259 million. So far, WorkHands' main attraction — like any good social networking site — has been giving its users a place to show off their clean lines and well-soldered pieces (and to see what their peers are up to). And companies that are looking to hire can focus more on the quality of a prospective employee's work — which is a lot more telling than an awkward suit-and-tie close-up.