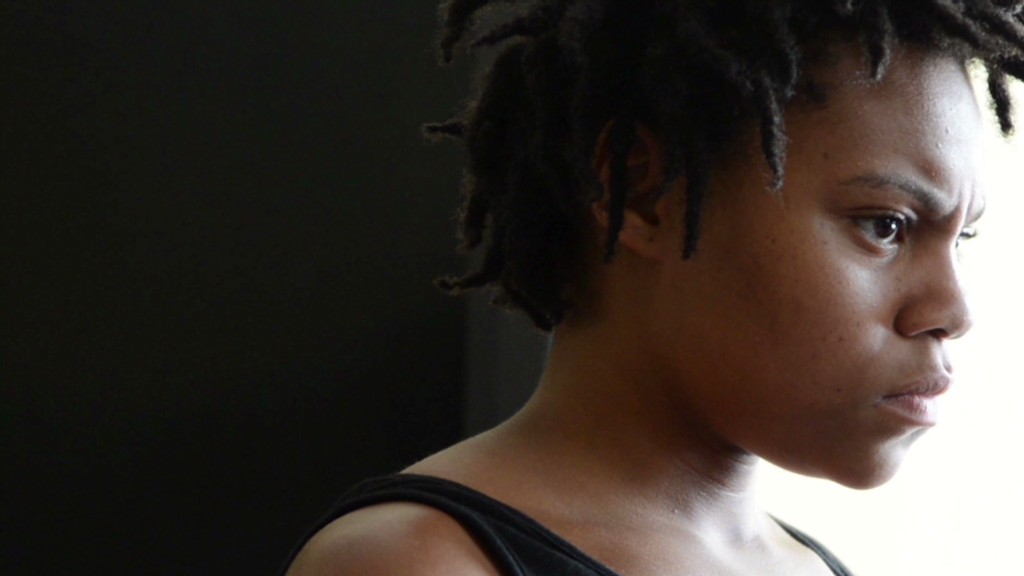 Last month, Rashema Melson lived in a single room with her mother and two of her five siblings at a Washington, D.C., homeless shelter. Now, she lives in a dorm room at Georgetown University.
While the very thought of a dorm may be enough to leave some feeling claustrophobic, Melson smiled about her new living situation.
"The dorm is great," she shared. "I only have one roommate, it's spacious. I have a great view of the trees and the sunlight, so I love it."
The 18-year-old attended Anacostia High School in Southeast Washington, a part of the city notorious for crime and where gun violence has claimed the lives of students of the public school. With a course load and after-school schedule that included AP classes, four sports and book club, the straight-A student managed to become the valedictorian of her class.
Melson received admissions and scholarship offers from several colleges. She accepted an offer from Georgetown University, where she'll attend on a full scholarship.
Related: Chinese millionaire throws totally insane lunch for the homeless
Getting a head start on her college courses during an accelerated summer session, Melson moved onto the Georgetown University campus at the start of July.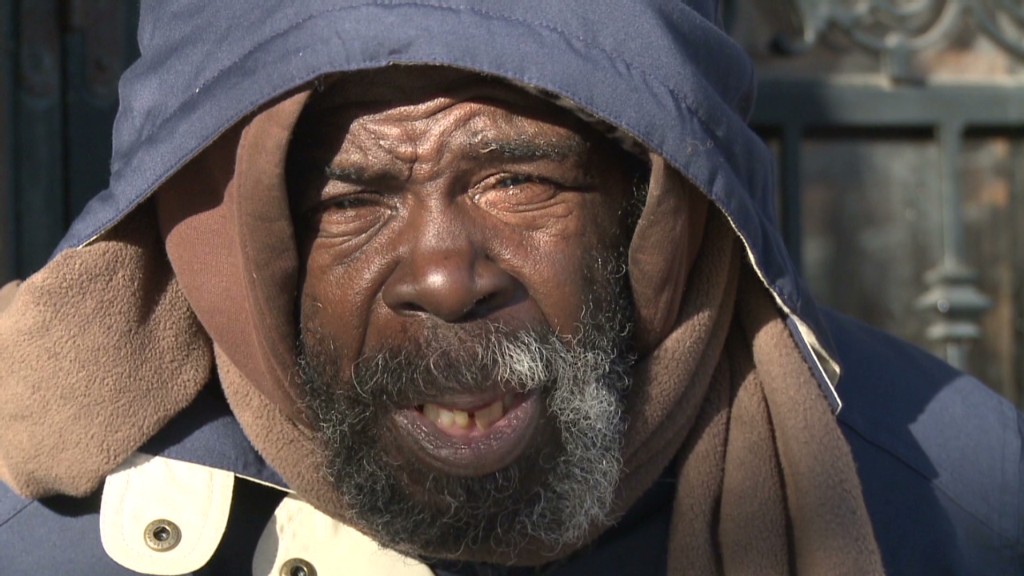 College life comes as a relief to Melson, who just weeks ago was one of the several hundreds of people who lived in one of the 288 rooms at D.C. General, Washington's largest homeless shelter for families. Formerly a centuries-old public hospital that was shut down by the city, neighboring facilities include a jail and a substance abuse clinic. There, Melson had a narrow bed that doubled as her desk for studying during the school year.
"I really just try to block it out," said Melson.
Despite her academic excellence, Melson says she felt constant pressure to get a job to help out her family, rather than pursue extracurriculars, like track and field. Leading up to graduation day where she would deliver the valedictory speech, Melson was overwhelmed with worry and guilt about leaving her family behind at the shelter as she moved out and on to pursue her dreams.
"It was graduation rehearsal," Melson recalled, "it was like, this is it. I'm about to go to college. I'm about to leave and they're still going to be here. And so the pressure fell on my shoulders. I just started crying."
Related: Camden faces growing homeless problem
Homeless for the majority of her teenage life, Melson described how she became used to the lack of comforts most Americans take for granted.
For instance, hot water wasn't always consistent at the shelter, and she often came home from athletic practices to freezing cold showers. That was nothing new for Melson. The teen recalled when her family overstayed their welcome at a family friend's house, the homeowner shut the hot water off to force her family out.
"We were taking cold showers for about two months," Melson said, "and sometimes my mom would boil water on the stove and she would come fill it up in the bathtub and say, 'Alright, this is what we got to work with.'"
Melson's family may soon be on the move again.
Following the disappearance of an 8-year-old girl from D.C. General, and amid allegations of staff misconduct and abuse and hazardous living conditions, D.C. Mayor Vincent Gray announced that his administration is pursuing plans to close the shelter.
A single mom without a job, Melson's mother Vanessa Brown knows her daughter will continue to worry about her family's situation from school.
"I just have to let her know that no matter what, we're still going to survive and we don't let this bring us down," Brown said.
After college, Melson plans to go to medical school and become a forensic pathologist -- a career path inspired by her father, who was murdered when she was just a baby. And she's committing to helping other young people overcome hardship to achieve their goals as well, launching the Rashema Melson Scholarship Foundation.
"There are a lot of kids that I see in the shelter and I want them to know this isn't how your life has to be just because of your family," Melson said. "You can always overcome this."