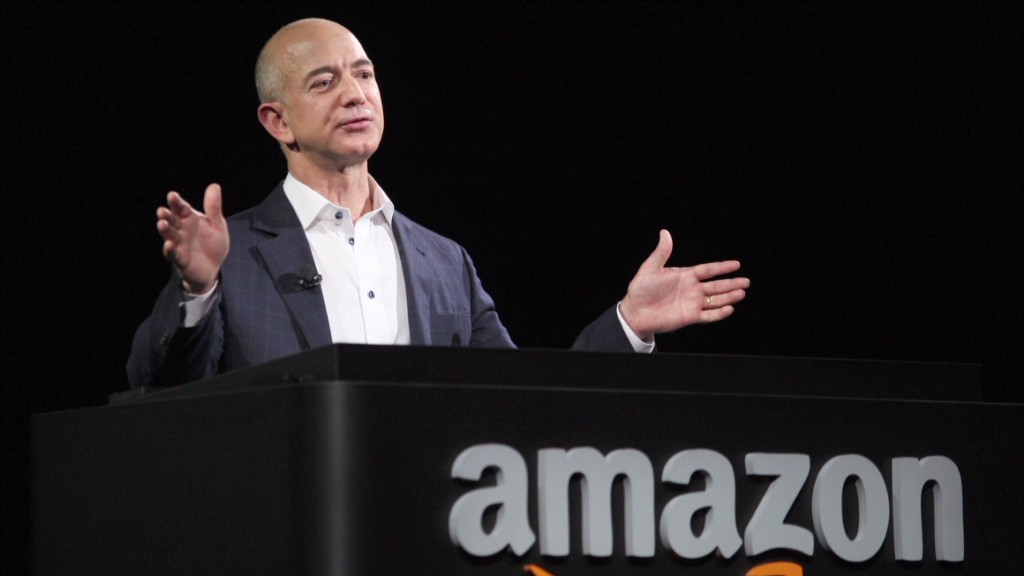 Amazon's long-rumored e-book subscription service is now a reality: "Kindle Unlimited."
The company announced the $9.99-per-month service on Friday and said that it would let users "freely read as much as they want from over 600,000 Kindle books."
A portion of Audible's audiobook library is also included.
Of course, the 600,000 titles represent only a small slice of all the Kindle books for sale through Amazon's sprawling online store. This is due in part to disagreements between Amazon and some major publishers.
But the service has a number of hit titles that Amazon (AMZN) is promoting, including "The Hunger Games," the "Lord of the Rings" trilogy, "Diary of a Wimpy Kid," and the new Michael Lewis book "Flash Boys: A Wall Street Revolt."
Related: 8 books Amazon is making it hard to buy
Amazon is also promoting Kindle Unlimited with a 30-day free trial.
"With Kindle Unlimited, you won't have to think twice before you try a new author or genre -- you can just start reading and listening," Russ Grandinetti, the senior vice president who oversees Amazon's Kindle business, said in a statement.
For Amazon, the idea is to even more fully embed itself into the daily lives of its huge customer base. Shares of Amazon were up early Friday morning on the news, but the stock is down year-to-date on concerns about big investments in new services hurting profits.
The company already lets users of its Prime premium service to borrow one book each month for no extra charge, and offers subscription music and video services with Prime.
Details about the company's latest expansion dribbled out earlier this week when test pages for Kindle Unlimited inadvertently appeared on Amazon.com. Major publishers were mostly mum at that time.
Related: E-readers not named Kindle have been big tech flops
Amazon has a contentious relationship with the publishers, having tangled with them repeatedly over pricing terms and other issues.
The publishers reached settlements with the Justice Department in 2012 and 2013 over allegations that they conspired with Apple (AAPL) to team up against Amazon and set the price of e-books.
More recently, Amazon has been putting the screws to Hachette as part of a pricing dispute. It has removed pre-order options from Hachette books, cut discounts and lengthened delivery times.
Amazon isn't the only company trying to market an online lending library service: Scribd, for instance, offers 400,000 titles on its book subscription service, which costs $8.99 a month. There are around 500,000 on Oyster, which is $9.95 a month.