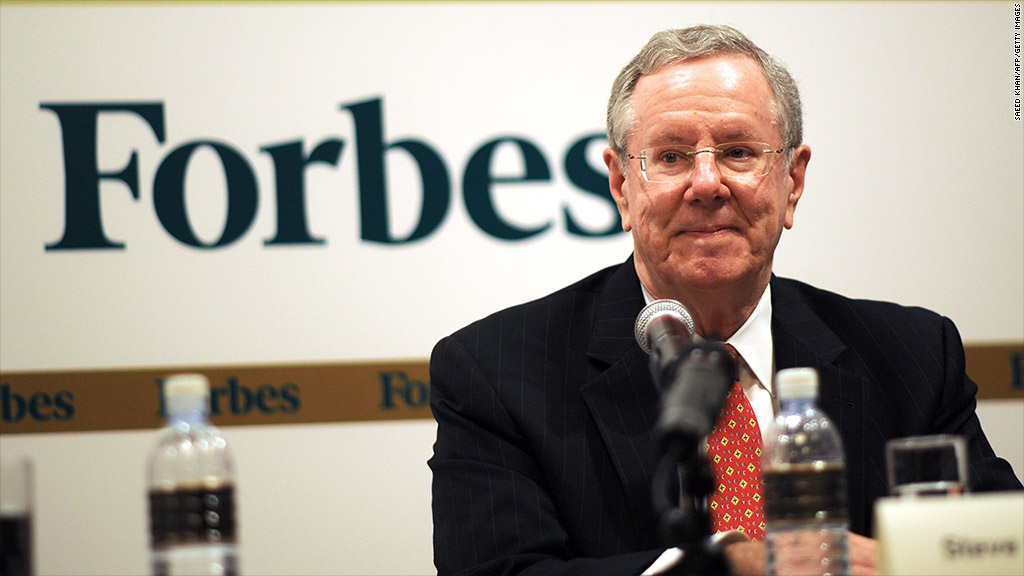 Forbes, the iconic U.S. business publication that follows the rich and powerful, is being sold to a group of Asian investors.
Terms were not disclosed. But a source familiar with the deal said that it values the company at $475 million.
The Forbes family, which has owned the company since its founding in 1917, will continue to "retain a significant ownership stake."
The buyer is Hong Kong-based investor group Integrated Whale Media Investments. It's composed of international investors, including Singapore-based Wayne Hsieh, co-founder of a leading PC vendor.
Exiting from the company will be Elevation Partners, an investment group that has held a minority stake for the last eight years. Its investors include rock star Bono.
Steve Forbes, the third generation of his family to run the magazine after founder B.C. Forbes and longtime editor Malcolm Forbes, will remain as chairman and editor in chief. Mike Perlis, who in 2010 became the first person outside the Forbes family to run day-to-day operations, will remain as president and CEO.
Forbes Media announced it was looking for a buyer last November.
With a circulation of 931,558, Forbes is the No. 3 U.S. business publication, behind Time Inc.'s (TIME) Money magazine and Bloomberg Businessweek. It is particularly well known for its lists such as the world's richest people. Forbes Media also has an online presence in Forbes.com, and a majority stake in the Real Clear group of Web sites, such as Real Clear Politics.
Like other print media, the flagship magazine has been struggling with a shift of readers and advertisers to online sources. Ad revenue for 2013 was down 5%, while ad pages fell 10%, both worse than magazine industry average.
The industry changes have led to a number of sales and spin-offs of traditional print media recently.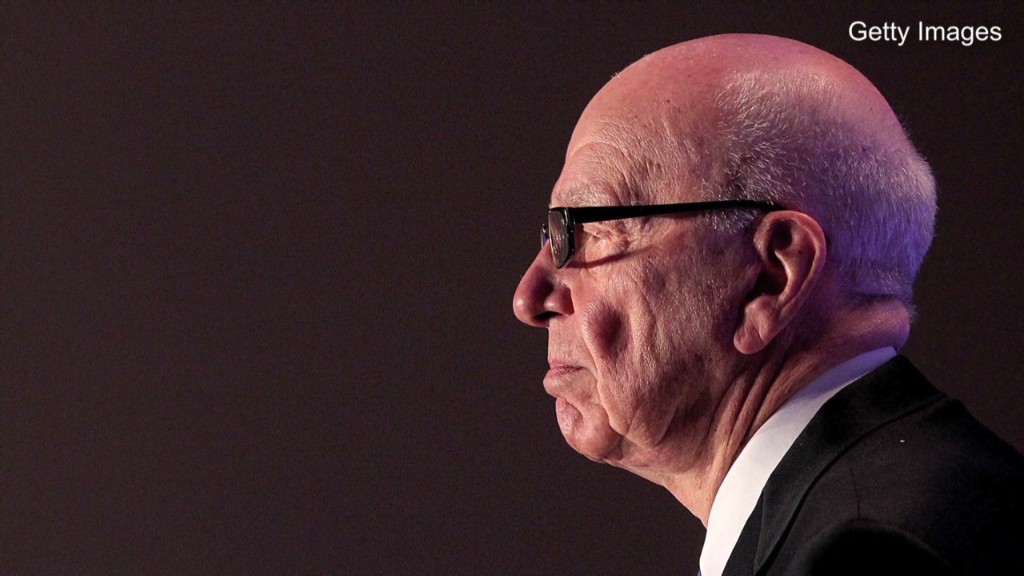 Time Inc., the nation's largest magazine publisher, was spun off by media conglomerate Time Warner, (TWX) the owner of CNN and CNNMoney, earlier this year. News Corp. (NWSA), owner of The Wall Street Journal, was spun off from 21st Century Fox (FOXA) a year ago.