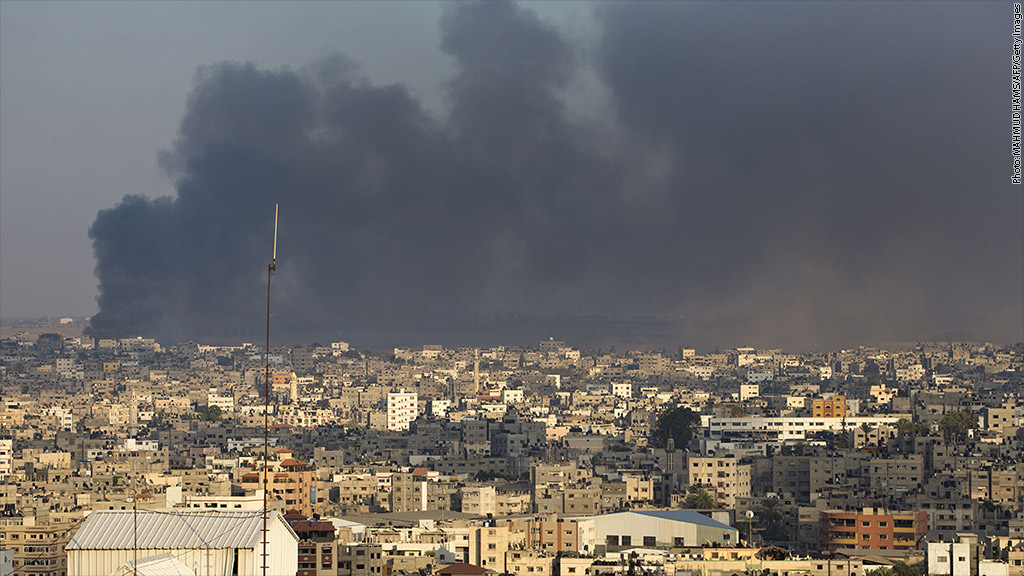 The bloodshed in Gaza has captured the world's attention, but Israeli investors don't seem too nervous. They've been through this before.
While Israeli stocks were lower Wednesday, the benchmark TA-25 index of large-cap Israeli companies has gained 1% so far in July.
An exchange-traded fund that mimics a basket of Israeli stocks, the iShares MSCI Israel ETF (EIS), has bounced back lately after falling sharply in the first week of July.
Israel launched a ground offensive in Gaza last week in response to continued rocket fire and attacks by Hamas militants who have tunneled across the border into southern Israel.
The conflict, which started on July 8, has so far claimed 664 Palestinian lives, while 32 Israeli soldiers and three civilians have been killed.
President Obama and other world leaders have called for an "immediate cessation of hostilities." U.S. Secretary of State John Kerry arrived Wednesday in Israel to meet with Israeli Prime Minister Benjamin Netanyahu in Tel Aviv and Palestinian Authority President Mahmoud Abbas in the West Bank.
While there's no sign the violence will end soon, investors in Israel have not been rushing for the exits.
Related: We work in a war zone but we're not unstable
That's partly because Israel and Hamas have fought wars in the past and some investors have become "relatively sanguine" about the risks, said William Scholes, an assistant investment manager at Aberdeen Asset Management, which oversees an $85 million mutual fund that invests in Israeli stocks.
Scholes noted that investors are more attracted to the "very potent growth story" in Israel and quality companies than they are worried about more turmoil.
At the same time, many Israeli companies are insulated from any potential economic effects of the conflict because they generate the bulk of their sales overseas.
Related: CNN's full coverage of the Gaza conflict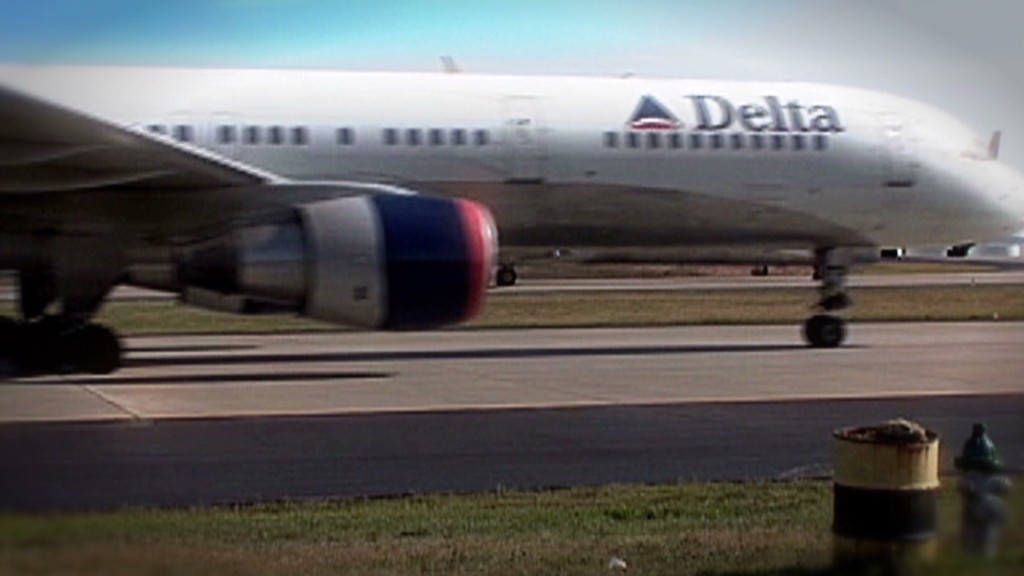 For example, Israel-based Teva Pharmaceuticals (TEVA) derived 75% of its overall revenue from the U.S. and Europe in the first quarter. Its stock is up more than 5% in July. Shares of Israeli software company Nice Systems (NICE) have barely budged this month. More than half of its sales are from the U.S.
But shares of SodaStream (SODA), which makes do-it-yourself soda machines, has tumbled 12% so far this month. SodaStream's headquarters are located near Israel's main airport, which was recently targeted by rocket fire from Gaza.
Related: Israeli tech talent tapped to fight in Gaza
Israel is also home to a number of emerging tech companies, including software makers that compete on the global market. Google (GOOG)paid nearly $1 billion to acquire Waze, an Israeli company that developed a popular social mapping service.
Yet even companies that are exposed to the Israeli economy have held up fairly well.
Another Israeli index, the TA-100, which includes many smaller Israeli companies, is little changed for the month. It is up 3% so far this year and is not far below its all time high.
Scholes said local brokers have told him that many investors in Israel see pullbacks in the market as buying opportunities.