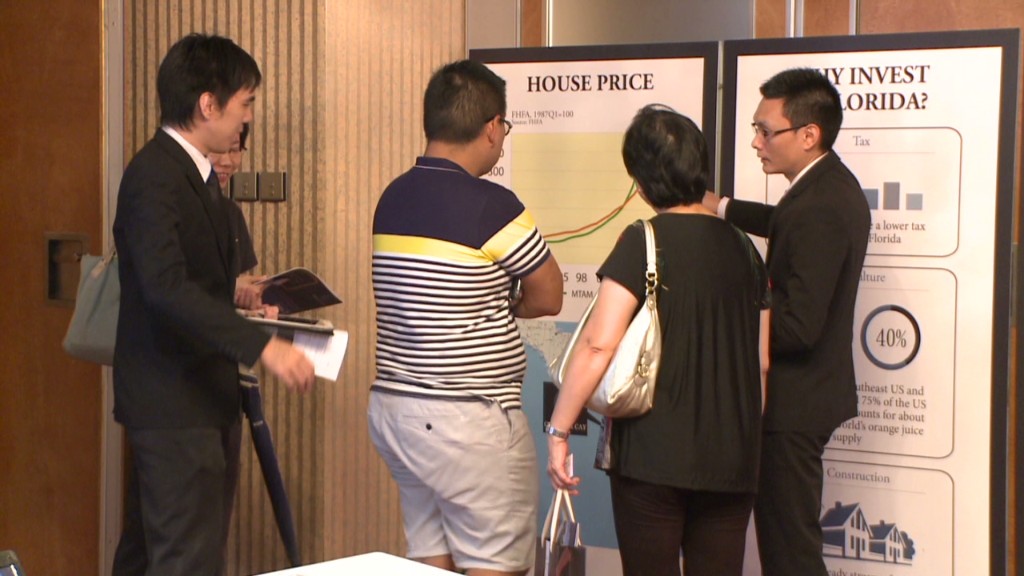 Chinese buyers are now the biggest international players in the U.S. housing market and some states are seeing billions of dollars in real estate deals as a result.
More than half of the $22 billion Chinese buyers spent on U.S. homes during the 12 months ended in March was spent in California, Washington and New York, according to the National Association of Realtors.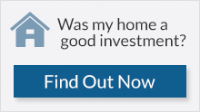 The hottest markets: Los Angeles, San Francisco, San Diego, New York and Seattle, according to Juwai.com, a Hong Kong-based website that connects Chinese buyers with U.S. properties.
California is particularly attractive because it's so close to the homeland, and its major cities have large Chinese-American populations and attractive climates and lifestyles, said Andrew Taylor, Juwai's co-CEO.
Related: Mansions for under $1 million
"Plus, it has a thriving tech industry that employs many Chinese," he said.
Top U.S. states for Chinese homebuyers
| State | Market share |
| --- | --- |
| California | 35% |
| Washington | 9% |
| New York | 7% |
| Pennsylvania | 6% |
| Texas | 6% |
| All other states | 36% |
Leslie Appleton-Young, the chief economist for the California Association of Realtors, said there had always been a small cadre of real estate agents in California who work with international buyers, but the number has exploded over the past two or three years.
"The global real estate market is a reality," she said.
The influx of Chinese buyers has helped push home prices higher in places like San Francisco. That has forced less wealthy Chinese buyers to turn to nearby cities like Oakland and other less expensive areas, buoying those markets as well, said Appleton-Young.
In Seattle, tech jobs and universities are a big draw. Many Chinese parents are buying condos for their kids who are attending school there.
"They come to Washington State for work, for education or simply to invest," said Taylor.
Related: Best places for vacation home deals
In New York, Chinese buyers are spending millions on properties in Manhattan that they will never live in, according to Weimin Tan, a real estate agent who caters to Chinese real estate investors.
His clients spend between $1 million and $4 million and many treat the purchases solely as investments. "They use it as a hedge to diversify their holdings," said Tan.
Chinese buyers are also searching for homes for sale in Florida's resort areas, according to Juwai's Taylor.
In Miami, Chinese buyers go for newly built, high-end waterfront buildings, where they can easily find renters at attractive yields.
And growing in popularity among Chinese house hunters is Texas, particularly the cities of Austin and Houston, said Taylor. The state of Texas engages in nearly $10 billion worth of trade a year with China.
Surprisingly, the city of Plano, outside Dallas, has one of the highest percentage of Chinese residents in the nation, at 5.2%.
Related: Want to make money as a landlord? Try Detroit
But perhaps the most unexpected destination for Chinese real estate money to land in is Michigan.
Chinese buyers are keeping an eye on the revival of the auto industry and buying homes in manufacturing cities like Detroit, Saginaw and Flint, said Taylor. They're also purchasing homes in Ann Arbor and other college towns for their kids.
Most of the buying, however, is pure bottom-fishing with many buyers never even setting foot on their property or in the state, for that matter. In Detroit, news stories of homes being auctioned off at a starting bid of $1 has "set off an avalanche of interest and some purchases," said Taylor.
Related: Detroit to auction vacant homes online. Starting bid: $1,000
Chinese investors buy the properties cheap, have them refurbished and put back on the market as rentals.
According to NAR, nearly 40% of the Chinese buyers will live in their U.S. homes full-time. But nearly half the purchases made by Chinese nationals are strictly for investment with buyers not intending to live in them at all.