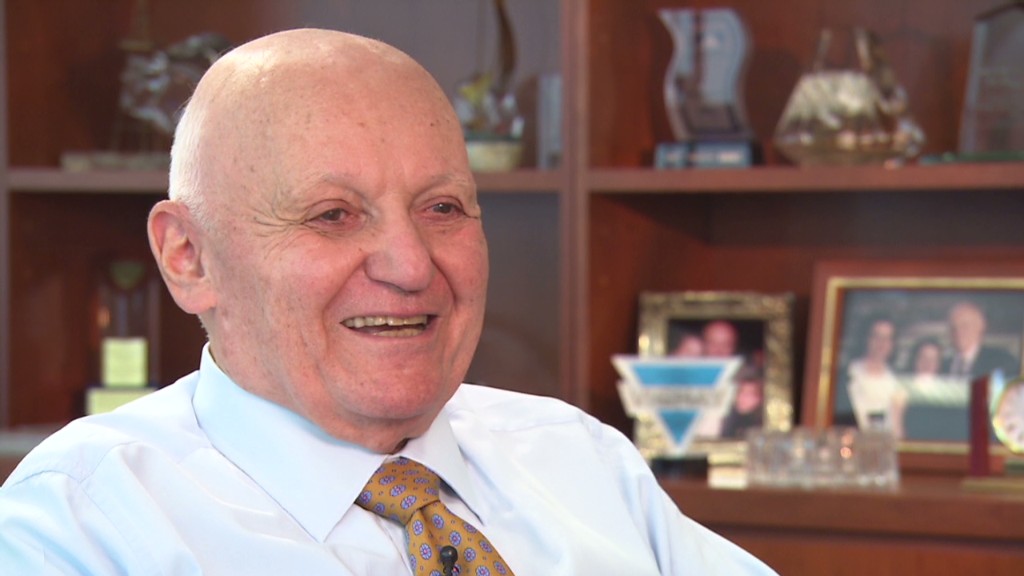 Alan "Ace" Greenberg, a former CEO and chairman at Bear Stearns, has died at age 86.
He was at the helm of Bear Stearns for 15 years, until 1993, and was chairman when the brokerage firm went under in 2008.
Greenberg spent decades at the brokerage firm, seeing the company grow into an industry powerhouse and through its collapse, which fueled the financial crisis that led to the Great Recession.
"In many respects, he epitomized the American dream, rising from a clerk to the corner office during his 65 years with the firm," said JPMorgan's CEO Jamie Dimon and Mary Erdoes, head of asset management, in an email sent Friday to employees.
JPMorgan (JPM) bought Bear Stearns for $10 a share after the firm's collapse.
Greenberg was known to answer his own phone and was always at work. In a 2010 interview with CNN, he said he never missed a day of work after fighting a bout of colon cancer at age 31 -- even when he contracted malaria on a trip to Africa in 1968.
Greenberg also served as a trustee at the American Museum of Natural History, the New York Public Library, and New York University.