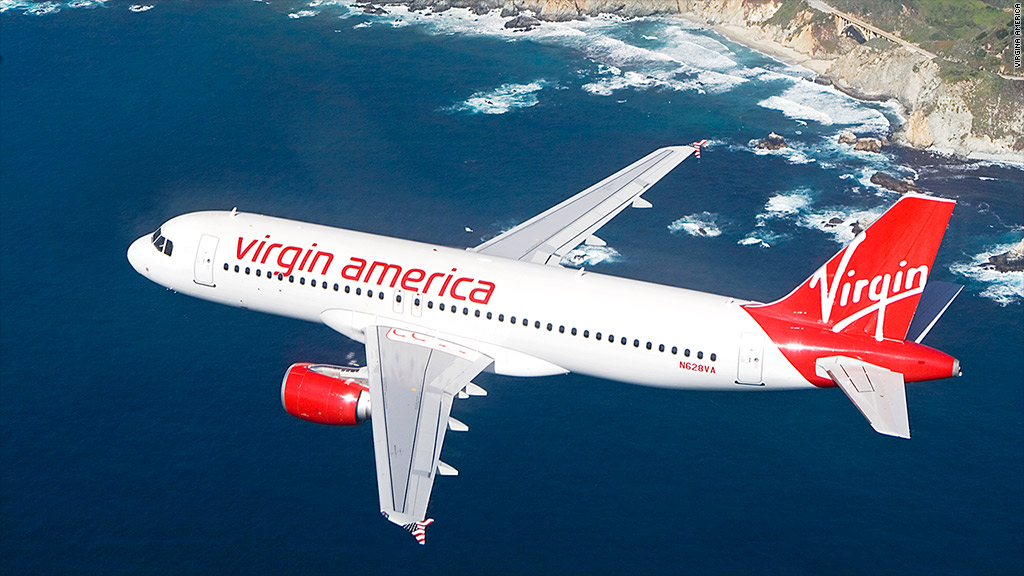 Virgin America, the U.S. airline formed by billionaire Richard Branson's Virgin Group seven years ago, has filed for an IPO.
While the West Coast-based airline got its name from Branson's Virgin Atlantic airline, it is not mostly owned by Branson, Virgin Atlantic or Virgin Group. That's because Americans must own most of an airline in order for it to fly between U.S. cities.
The carrier 's primary hubs are Los Angeles and San Francisco. But it's expanding operations at New York's La Guardia Airport, Washington's Reagan National and Dallas' Love Field, getting the opportunity when the Justice Department required American Airlines and US Airways to give up some gates as a condition of approving their merger.
By selling shares to the the public, Virgin America will be able to bring more cash into the airline from U.S. investors.
Virgin Group and Cyrus Capital Partners, a distressed debt fund manager, are listed as the principal shareholders in Monday's filing.
The filing did not disclosed how much money the airline intends to raise with the stock sale or an estimated value of the company.
It did disclose that the airline lost $395 million between 2009 and 2012 before it made $10.1 million last year. It reported another loss for the first quarter of 2014. Revenue nearly tripled between 2009 and 2013.
Related: 5 airline fees we hate the most
Airline stocks have been very strong performers in recent months as consolidation in the industry, rising demand for travel, higher fares and increase revenue from various passenger fees have resulted in record profitability at many carriers.