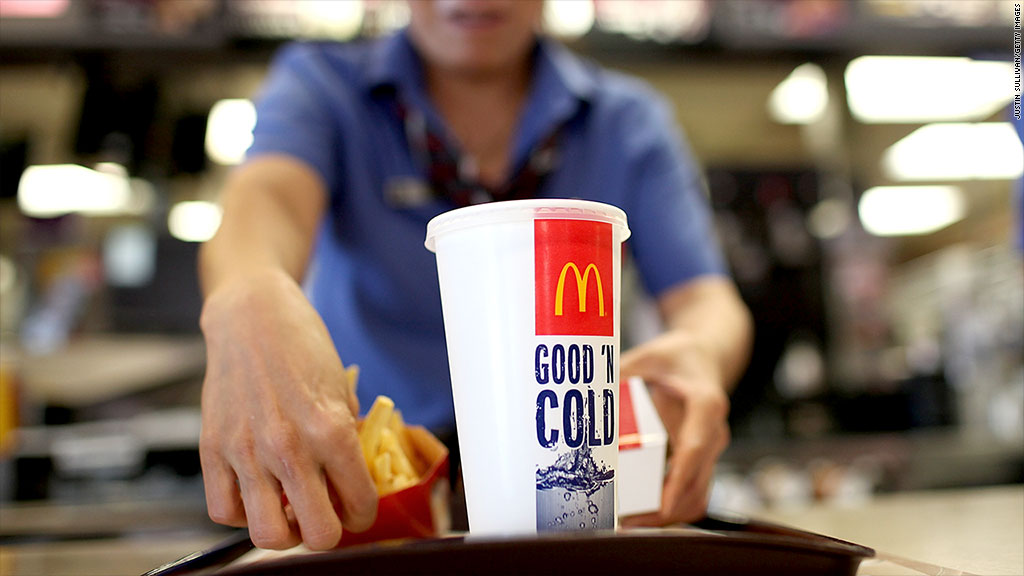 Facing a barrage of lawsuits from fast food worker groups seeking fair treatment and compensation, McDonald's could be on the verge of losing one of its main protections.
The National Labor Relations Board's top lawyer on Tuesday determined that McDonald's (MCD) is a "joint employer," along with thousands of independent franchise owners.
The ruling, if upheld, would mean that McDonald's could be held liable for labor violations at its more than 12,000 franchisee-owned restaurants.
"McDonald's can try to hide behind its franchisees, but today's determination by the NLRB shows there's no two ways about it: The Golden Arches is an employer, plain and simple," said Micah Wissinger in a statement issued by a public relations firm representing fast food workers. Wissinger is an attorney who brought the case on behalf of McDonald's workers in New York City.
In March, McDonald's workers filed seven class-action lawsuits in New York, California and Michigan over wage theft violations. The suits allege that McDonald's has forced employees to work off the clock, not paid them overtime and struck hours off their time cards.
Related: The real budgets of McDonald's workers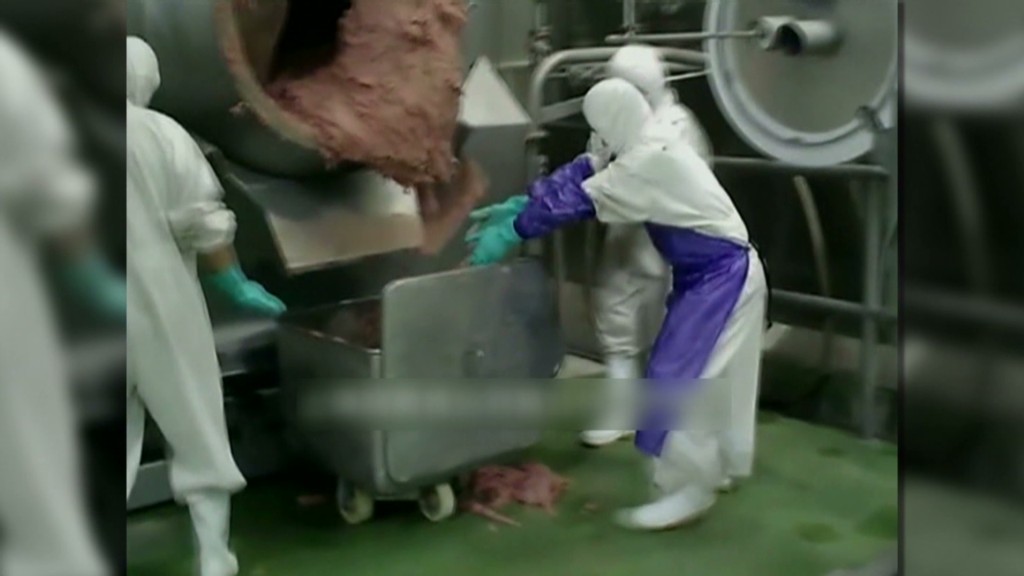 McDonald's has contended that franchisees operate as independent businesses and that therefore, it's not liable, but the N.L.R.B. ruling contradicts that claim. Other fast-food operators like Burger King could feel the repercussions.
The decision was hailed by low wage workers who have recently staged protests across the country seeking a $15 an hour wage.
"McDonald's clearly uses its vast powers to control franchisees in just about every way possible," Kendall Fells, organizing director of Fast Food Forward, said in a statement. "It's time the company put those same powers to work to do something about the fact that its workers are living in poverty."
The average fast food worker makes a little over $9 an hour.
Related: I work in fast food and I'm not a teenager
But a trade group representing the franchise lobby called the ruling a "seismic change" that could destroy jobs.
"Millions of jobs and the livelihoods of hundreds of thousands of independent franchise small businesses are now at risk due to the radical and unprecedented nature of this decision," Steve Caldeira , President & CEO of the International Franchise Association, said in a statement.
Caldeira added that franchise job growth and new business formation, which have outpaced non-franchise growth for the last five years, will undoubtedly come to a screeching halt if this decision is affirmed by the N.L.R.B.
McDonald's did not respond to a request for comment.