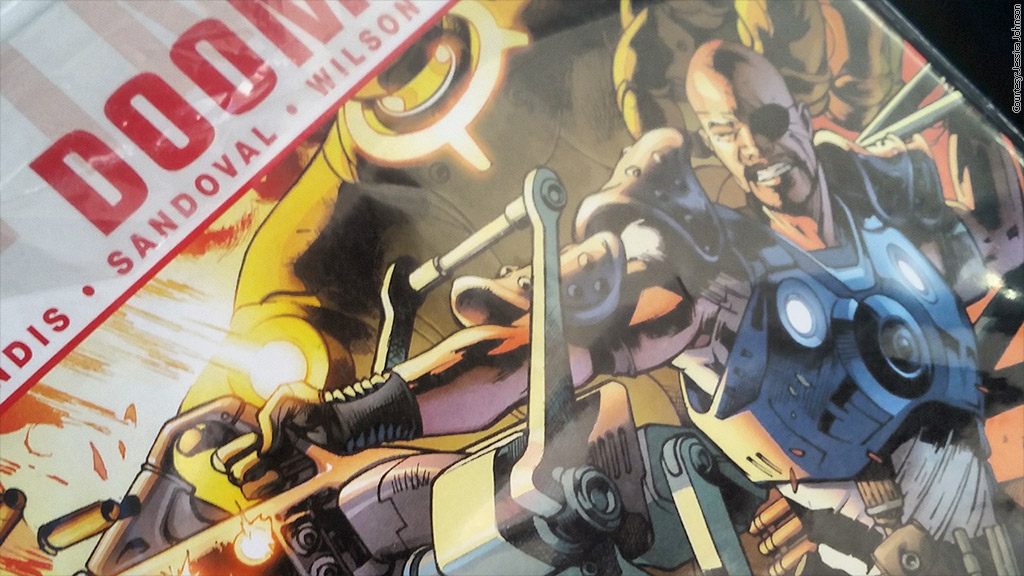 A dollar doesn't go as far as it used to, but as Dollar Tree buys rival Family Dollar it's important to remember: A buck still has plenty of buying power.
With that in mind, we asked the CNNMoney audience to share the best things they ever bought for a buck.
A 1986 Toyota Xtra:
Yup, a car that cost less than a gallon of gas. Twitter user @JasonSpeier said he bought it from his priest in 1999. The priest had another car, and the diocese told him to get rid of one.
Four gallons of gas:
@Obood said he recently snagged this deal where he lives in Saudi Arabia. "Gas is cheaper than water," he tweeted.
A copy of the Des Moines Register bearing news of JFK's assassination:
Travis Curry, aka @MustangTravis, said he picked this up at an estate sale in 2005. He also paid $1 each for a copy of the Register announcing the Mount St. Helens eruption and one of the Minneapolis Star Tribune announcing Saddam Hussein's capture.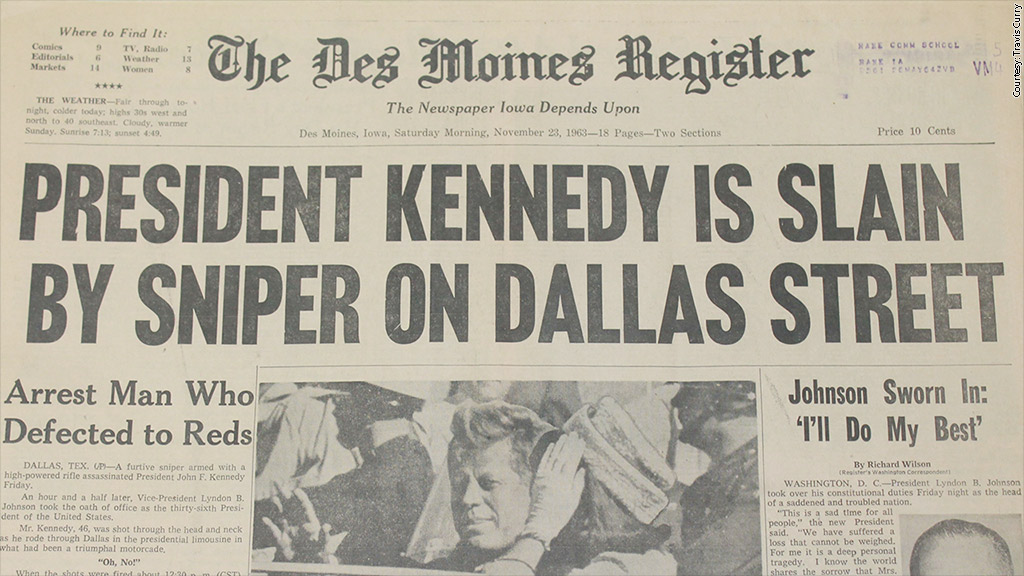 An "Ultimate Comics Doom" #1:
On Twitter, Jessica Johnson said she got the 2010 comic book at a secondhand bookstore in California for her boyfriend, who was feeling homesick after a move. "He always wanted a 1st edition comic but lamented the price," she wrote in an email. Copies of the issue on eBay (EBAY) currently sell for about $2.
$100:
Karen Tootle wrote on Facebook (FB) that she once won a hundred bucks after putting four quarters into a slot machine at a Bahamas casino.
A Beatles 45 rpm record:
No word on what the single was, but a Facebook user wrote that he got it "back in the days of my youth. And those are distant."
A bottle of water:
@keithgoldsby said he bought it in Qatar in the midst of extreme heat while on his way to Iraq.
"Peace and quiet:"
@SharekaNT said she has bribed her child for it.