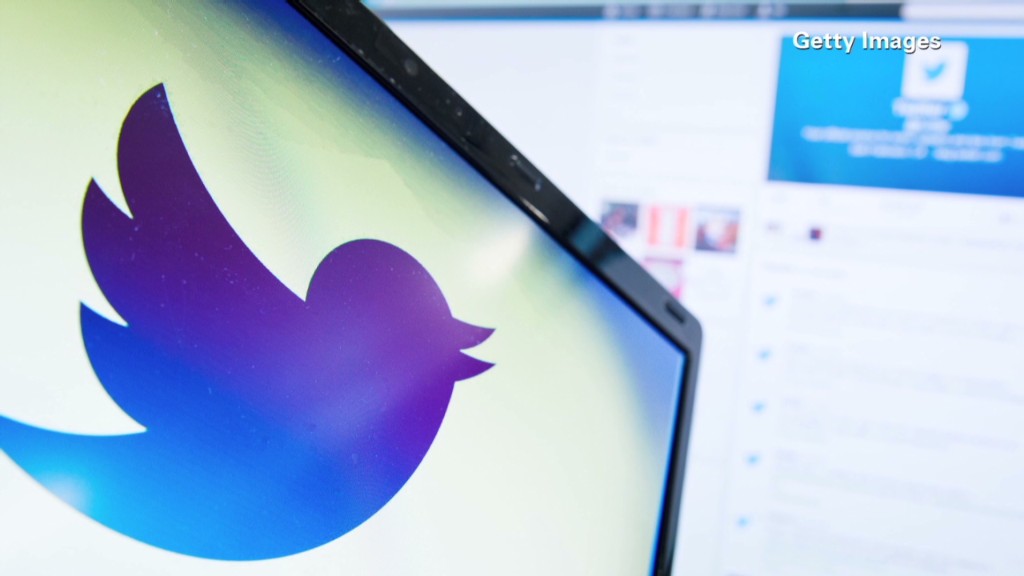 Things are looking up for Twitter -- or at least, for its stock price.
Twitter (TWTR) shares surged more than 20% Wednesday after it posted strong second-quarter sales. Twitter's better-than-expected quarterly report helped allay fears among investors about the company's growth.
Of particular note was Twitter's success with mobile users. The number of Twitter users on mobile grew 29% versus last year. Twitter also raised its projection for total 2014 sales to up to $1.3 billion.
It has been a rough year for Twitter. Shares had fallen by more than 40% since the start of 2014 as investors have questioned how much more Twitter can grow -- and whether it can cash in on its user base. Chief operating officer Ali Rowghani resigned in June, and the company named a new chief financial officer a few weeks ago.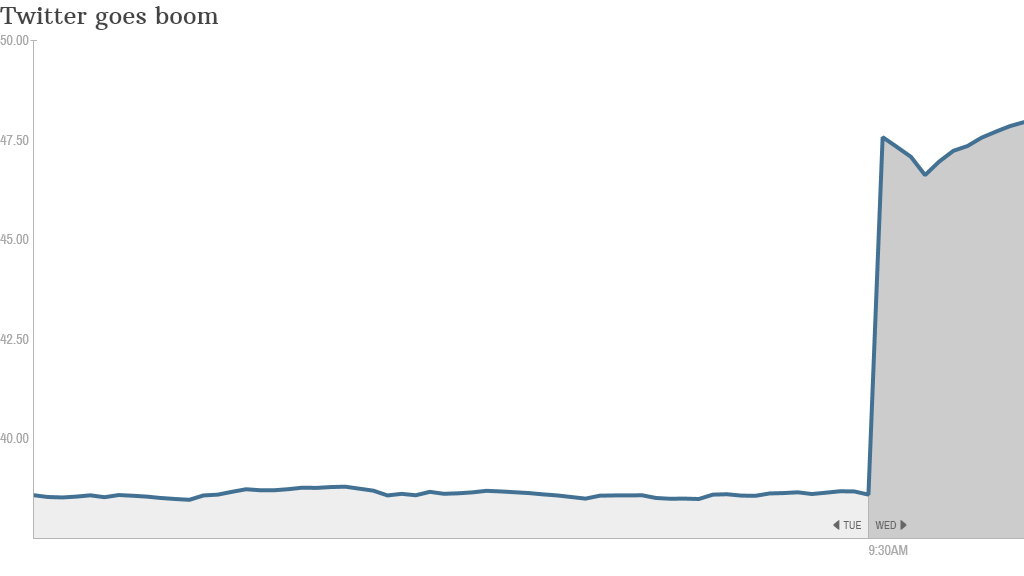 Wall Street mostly cheered Twitter's strong growth metrics, with a slew of analysts issuing positive notes on the stock.
Yet some raised questions about how sustainable Twitter's user growth is if it was driven largely by the World Cup, an event that occurs just once every four years.
Wall Street is also understandably getting worried about Twitter's valuation, which some observers believe looks rich.
"Twitter reported a reasonably good" quarter, but the performance "wasn't enough to warrant a nearly 30% rise in the stock's price," Pivotal Research Group analyst Brian Wieser wrote in a note. Weiser raised his price target by $1 to $38 (which is lower than Twitter's current price) but also slapped a "sell" rating on Twitter.
Twitter still lost money in the second quarter -- $145 million, to be exact -- but CEO Dick Costolo touted the company's performance as evidence of "continued momentum."
"We are already the world's real-time information network," Costolo said on a conference call with analysts. "We will position ourselves to reach the largest audience in the world and every person on the planet."
As for the pesky issue of making money, Costolo said the amount of advertising Twitter shows its users is still "very, very low" compared with its peers. He added that Twitter will also look to better target its ads going forward and experiment with different formats.
"We think there's a big opportunity to not just reach where our industry peers are, but potentially to exceed it," Costolo said.
CNNMoney's Matt Egan contributed to this story