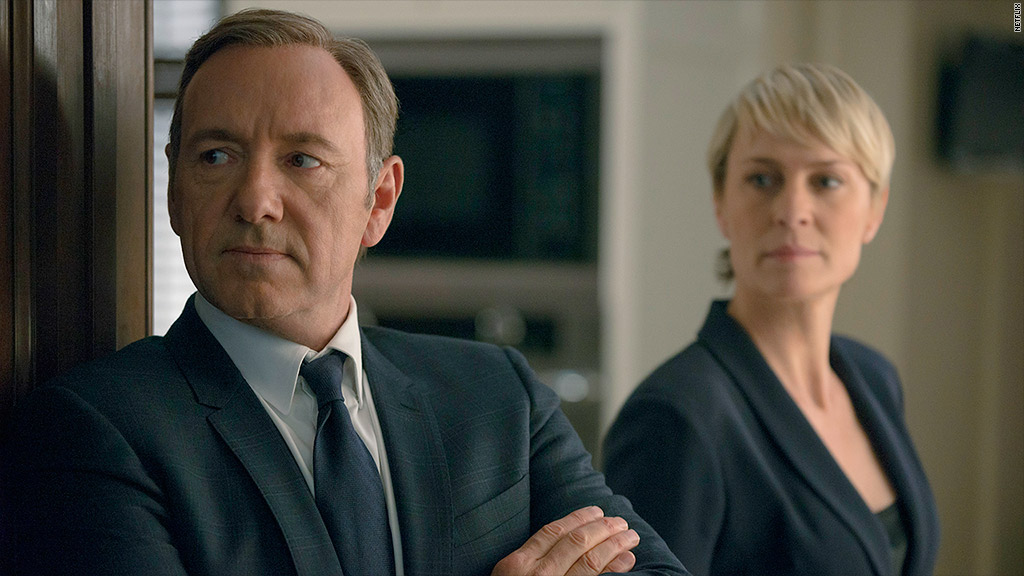 Netflix is paying up once again to boost lagging streaming speeds.
The online video service has reached a deal with AT&T to connect directly to the telecom giant's network, rather than delivering its traffic through third-party. That should improve streaming quality for Netflix (NFLX) subscribers whose Internet service is provided by AT&T (T).
"We're now beginning to turn up the connections, a process that should be complete in the coming days," AT&T spokesman Mark Siegel said. Netflix confirmed that the two companies struck a deal in May, and they are working "to improve the viewing experience of our mutual subscribers."
Netflix has been engaged in a war of words with big Internet service providers like AT&T and Comcast this year over the issue of who should bear the cost of the connection upgrades needed to deliver Netflix's data-heavy content.
Netflix argues that the broadband providers are responsible for delivering the high-speed service their customers have paid for. The streaming video company has accused them of shakedown tactics. The Internet companies counter that Netflix plays an outsized role in network congestion, accounting for around a third of data consumption online during peak hours, and Netflix should therefore help foot the bill for delivery.
Related: Netflix passes 50 million subscribers
Despite its complaints, Netflix reluctantly reached similar direct-connection agreements with Comcast (CMCSA) and Verizon (VZ) earlier this year.