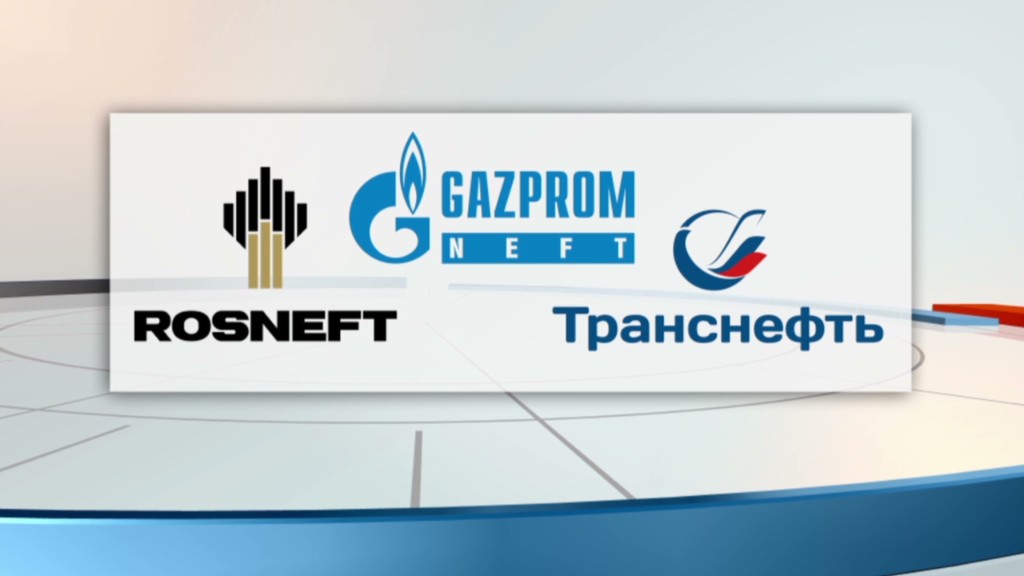 Europe and the U.S. are trying to hit Russia's economy by restricting its access to Western finance, oil exploration technology and services, and arms.
Here are the most important companies and individuals now subject to Western sanctions, imposed over the crisis in Ukraine:
Companies
Rosneft: Russia's biggest oil company; part owned by BP (BP) and partner to ExxonMobil (XOM). Buying Morgan Stanley (MS)'s oil trading business.
Has lost access to U.S. and European sources of finance, as well as technology and services to develop deep water, Arctic or shale oil deposits.
Gazprom: Russia's biggest gas company; banned from buying Western technology and services to develop frontier oil resources.
Lukoil: Second biggest oil company, also banned from buying frontier oil technology and services.
Gazprom Neft: Fourth biggest oil producer and third biggest refiner, controlled by Gazprom. Has lost access to European and U.S. finance, and frontier oil technology and services.
Transneft: Russia's oil transport monopoly, operating a network of 70,000 kilometers of pipelines. Has lost access to European and U.S. finance.
Novatek: Largest independent natural gas producer. Has lost access to new U.S. funding. France's Total (TOT) is a major shareholder and partner.
Sberbank (SBRCY): Russia's biggest bank, serving more than half the population of Russia and one million businesses. Has a joint venture with BNP Paribas (BNPQF) and millions of customers abroad. Can no longer raise medium and long-term finance in Europe and the U.S.
VTB: Second biggest bank, provider of full range of financial services to clients in Russia and more than 20 countries. Shut out of European and U.S. financial markets.
Gazprombank: A key player in financing Russia's energy sector, the mainstay of country's economy.
Gazprom (GZPFY), which supplies Europe with about a third of its natural gas, is a major shareholder.
Bank of Moscow: Controlled by VTB, its focus is on the domestic market and it has no plans to borrow on foreign markets.
It has 9 million private customers and 100,000 corporate clients, mainly in the Moscow area.
Russian Agricultural Bank: 100% owned by the state, the bank is a major lender to farmers and Russia's large rural population.
VEB: Arranges payments for the Russian government; chairman is Russian Prime Minister Dmitry Medvedev.
Rostec: State-owned conglomerate that runs 13 holding companies, 8 of which are active in the military-industrial complex. Counts Boeing (BA) and Allegheny Technologies (ATI) among its many foreign partners. Lost access to U.S. finance.
United Shipbuilding Corp: Russia's biggest shipbuilder, it designs and constructs ships for the Russian navy.
United Aircraft Corp: Russia's biggest planemaker, it builds MiG and Sukhoi warplanes. Has lost access to European finance.
Kalashnikov: Russia's largest firearms manufacturer; famous for its AK-47 rifles. Among 14 Russian arms firms that have had U.S. assets frozen and have been banned from doing business with U.S. businesses or individuals.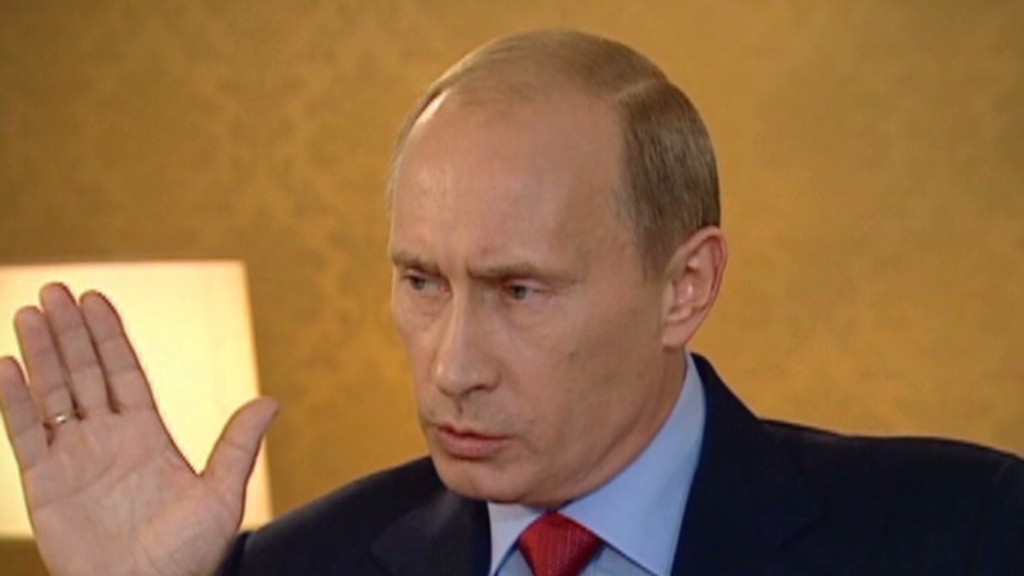 People
Igor Sechin: Rosneft CEO and one of dozens of Russians who have had their assets frozen.
Laughed off a sanctions-inspired fall in Rosneft's shares in March as a buying opportunity.
Yuri Kovalchuk: A close associate of Putin and largest shareholder in Bank Rossiya, which is also facing U.S. sanctions.
Called Putin's "personal banker" by U.S. officials. Bank is Russia's 17th biggest and has major interests in oil and gas.
Gennady Timchenko: Billionaire oil trader and founder of Geneva-based energy trading company Gunvor.
Sold all his shares in Gunvor just two days before landing on the U.S. list. Assets of his Volga Group and a number of subsidiary companies have been frozen by the U.S.
Sergei Chemezov: Rosneft director and appointed by Putin as director general of Rostec.
Arkady and Boris Rotenberg: U.S. officials say the brothers received about $7 billion in contracts for the Sochi Olympic Games.
Control two banks -- InvestCapitalBank and SMP Bank -- subject to sanctions.