All's well that ends well on Wall Street. Stocks pushed higher Monday after a choppy morning.
The Dow Jones industrial average, which was down 50 points earlier in the day, ended 76 points higher (almost 0.5%). The S&P 500 and the Nasdaq both gained 0.7%.
What correction? Some investors were concerned that last week's sell off was the beginning of a correction, typically defined as a drop of 10% or more from the most recent peak.
But those worries faded in the afternoon and stocks rallied as investors rediscovered their appetite for risk.
"As we've seen many times this year, every time we get a sell-off, people jump in and start buying once the market stabilizes," said Randy Frederick, a managing director at the Schwab Center for Financial Research.
While stocks are still far from recovering all of last week's losses, Monday's rebound is impressive given the conflict in Gaza and ongoing tensions in Ukraine.
In a sign of the change in sentiment, the market's so-called fear gauge, the VIX, fell more than 12%. CNNMoney's Fear & Greed index, which is based on the VIX and other measures of investor sentiment, is still pointing to "Extreme Fear."
Frederick added that this week's economic calendar is light, and corporate earnings season is more than half-way over. "All the action was last week," he said. "This week is more of a 'breather' week."
Related: Fear & Greed Index trembling with extreme fear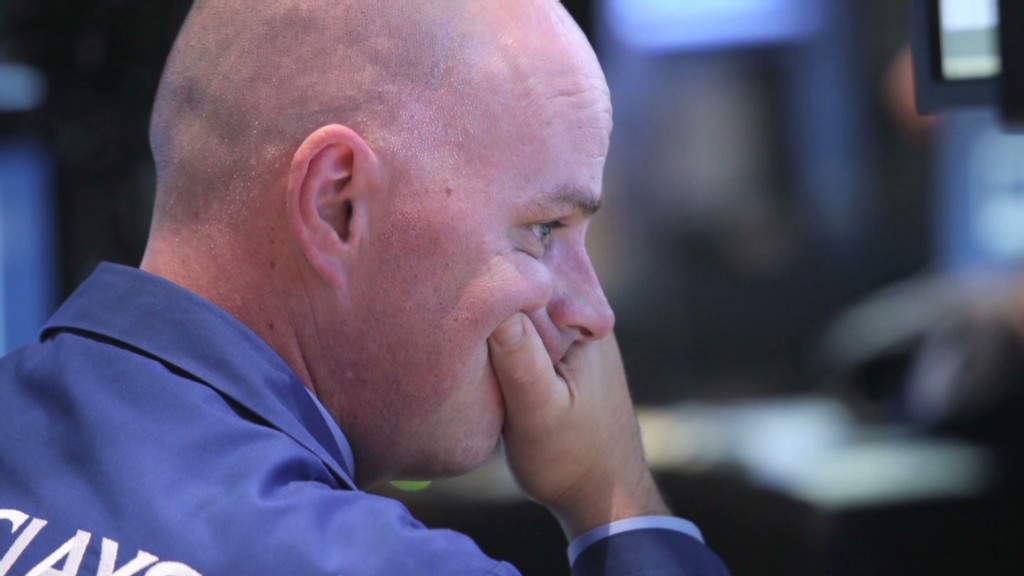 2. Stock market movers -- Michael Kors, Groupon, Berkshire Hathaway: Fashion designer and retailer Michael Kors (KORS) reported impressive jumps in revenue and profit. But the stock fell 6% despite the results.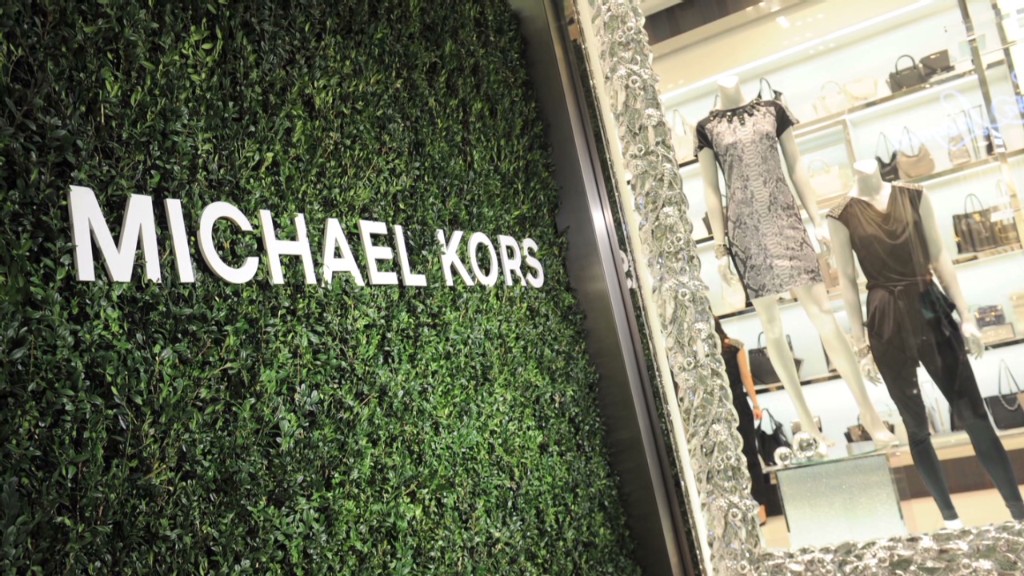 Amazon (AMZN)shares gained nearly 3% after the online retailer said it has more than doubled the number of apps available for download, including a spinoff of the popular "Flappy Birds" game.
Shares of Groupon (GRPN) added 9% ahead of the release of its latest quarterly report Tuesday.
Despite the rally, Groupon shares are down more than 40% for the year. At least one trader is skeptical that Monday's gains would hold after the report comes out. "$GRPN pump before earnings ...dump after earnings," said SockTwits user sktweets.
Shares of Priceline (PCLN) gained more than 4% to trade near $1,300. It's been a volatile year for Priceline. After hitting an all-time high above 1,370 in early March, the stock slumped to a low $1,108 in May.
Warren Buffett's Berkshire Hathaway (BRKB)said Friday that profits grew by nearly $2 billion in the second quarter. Shares rose 3%.
HSBC (HSBC) reported results showing a decline in profit in the first half of 2014 but shares in the company still managed an increase.
3. The Ebola stock surge: Tekmira Pharmaceuticals (TKMR) stock gave back all of its early gains after surging almost 40% in early trading. It ended nearly 7% lower. The company is developing treatment for the Ebola virus, which has killed hundreds of people in Guinea, Sierra Leone, Liberia and Nigeria recently. CNN reported that a treatment made by Mapp Biopharmaceutical is also working on an anti-Ebola treatment.
Related: Investors look to profit off Ebola virus
4. Another bank rescue: Portugal's central bank announced it is using €4.9 billion ($6.6 billion) to rescue Banco Espirito Santo.
The move involves splitting the troubled bank into a "good" and "bad" bank, and aims to protect taxpayers and bank customers. Shareholders and some bond holders will lose out. Shares in BES were suspended Monday but have slumped 87% so far this year.
Related: Is a correction near? Wall Street on edge
Portugal's benchmark PSI 20 index edged up by 1.8% Monday, though the index has declined by 11% since the start of the year.
5. International markets: European markets were mixed. Asian markets also turned in an uneven performance.