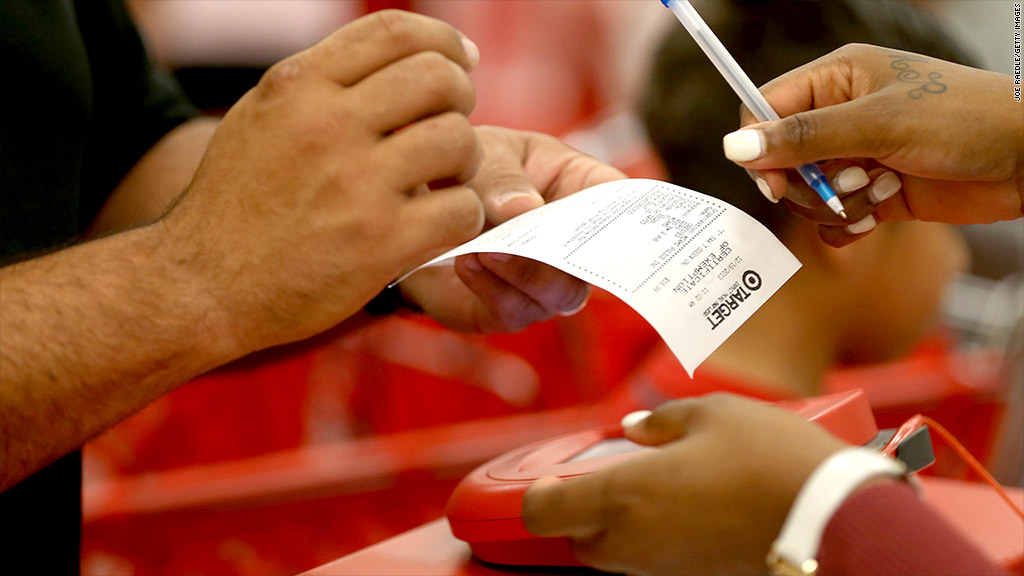 Target's rough 2014 has continued into the summer.
The discount retailer says its earnings for the most recent quarter will be below expectations. It blames cautious shopping by consumers that has been leading to promotional markdowns.
Earnings will also be affected by the aftermath of the breach that affected data from 110 million shoppers during the past holiday season. Target said the breach will cost $148 million, which will be partly offset by $38 million in insurance coverage.
Related: Top 5 credit card hacks of all time
Target is hoping that its recently hired CEO, Brian Cornell, can shore up the company's credit card information security and win back shopper confidence. Cornell, who most recently headed PepsiCo's (PEP) global food unit, begins his new job on Aug. 12. He succeeds Gregg Steinhafel, who left the company in May after serving as CEO since 2008.
Target's (TGT) share price dipped 4% in premarket trading Tuesday.
Other companies have also run into trouble with security breaches. On Monday, the restaurant chain P.F. Chang's identified a list of 33 restaurants across the country where there was potential theft of credit and debit card info.