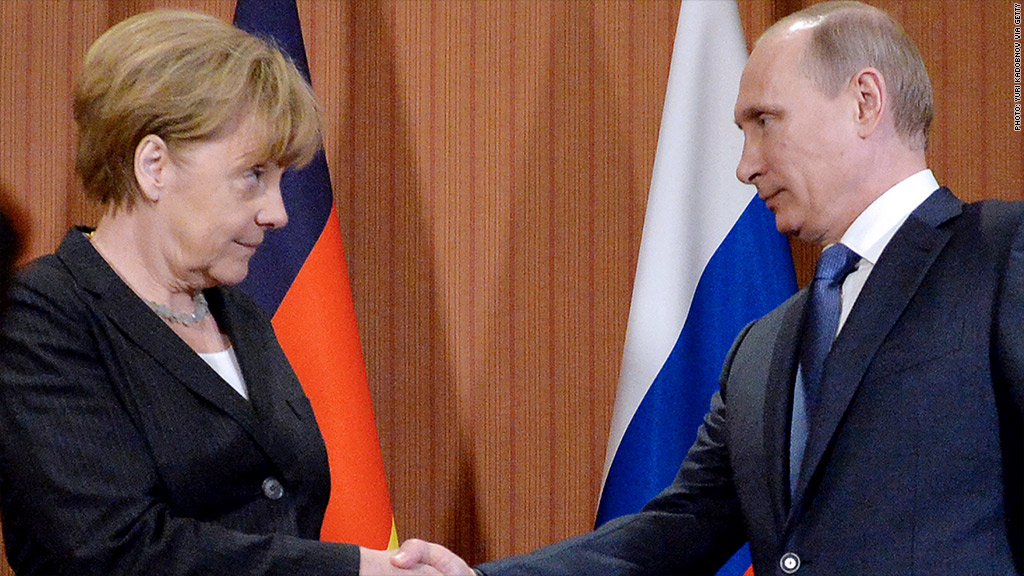 Fear of a trade war with Russia over the crisis in Ukraine is sending a chill through Europe's fragile economy.
Two of the eurozone's biggest economies -- Germany and Italy -- reported data Wednesday that showed the potential for the crisis to derail the region's recovery.
Eurozone GDP grew by just 0.2% in the first quarter. Official second-quarter figures due next week are likely to show no improvement.
Factories in Germany, the heart of European manufacturing, saw orders slump in June, even before the shooting down of Malaysia Airlines' Flight 17.
It was the third monthly decline since the Ukraine crisis began in March with Russia's annexation of Crimea, triggering the first of several waves of Western sanctions.
Companies are holding off spending on big ticket items, worried that the conflict in eastern Ukraine could seriously damage Europe's trade with Russia.
"Even the initially very soft sanctions probably raised alarm bells in many boardrooms about escalating tit-for-tat sanctions in the future," noted Holger Schmieding, chief economist at Berenberg bank.
President Vladimir Putin has instructed officials to prepare a response to the latest round of sanctions, which have frozen some big Russian banks out of Western financial markets, and forced the grounding of a small budget airline.
The measures also include an arms embargo, and restrictions on exports of defense-related technology and some energy equipment.
Italy, Russia's second biggest trading partner in Europe after Germany, fell back into recession in the second quarter.
The heavily indebted nation hasn't managed two consecutive quarters of growth since early 2011, and faces many obstacles to growth.
But the tension with Russia is likely to have played its part -- foreign demand for Italian goods fell in the quarter -- and will make recovery even harder.
Putin signed a decree Wednesday banning the import of food and agricultural products from any country taking part in Western sanctions.
The Russian government will now work out which products to ban, and ways to prevent a rapid rise in food prices.
A state newspaper reported Tuesday that Russia was considering forcing European airlines to avoid its airspace when flying to Asia. That would make for longer flights and add to fuel costs.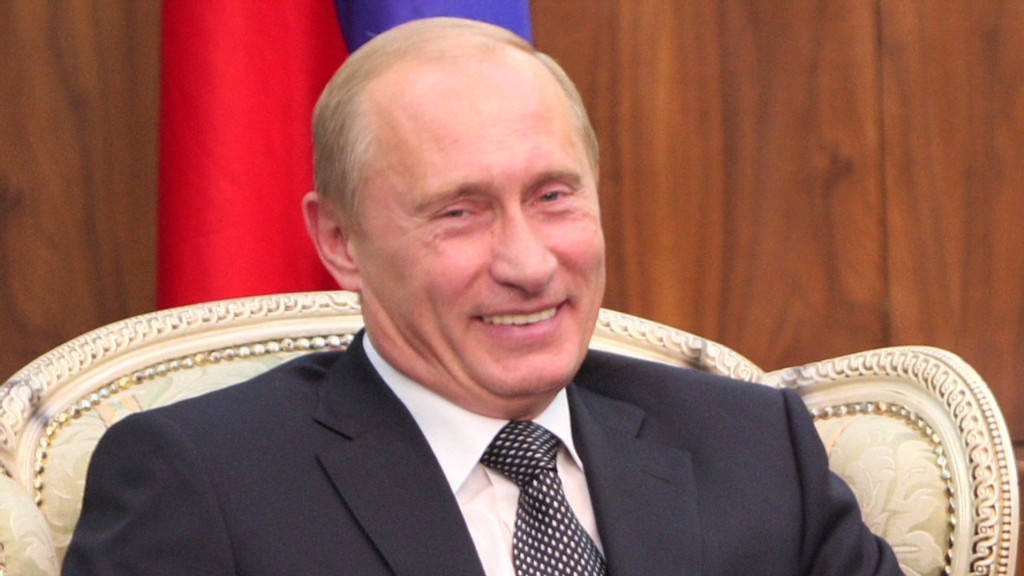 A number of Western companies have already warned of the impact on their business.
But in the event of a full blown trade war, Germany will be on the front line. The country's benchmark stock index, the Dax, has fallen 9.6% from its 52-week high in June, and has shed 4.6% so far this year.
That's more than double the losses seen in the broader European market.