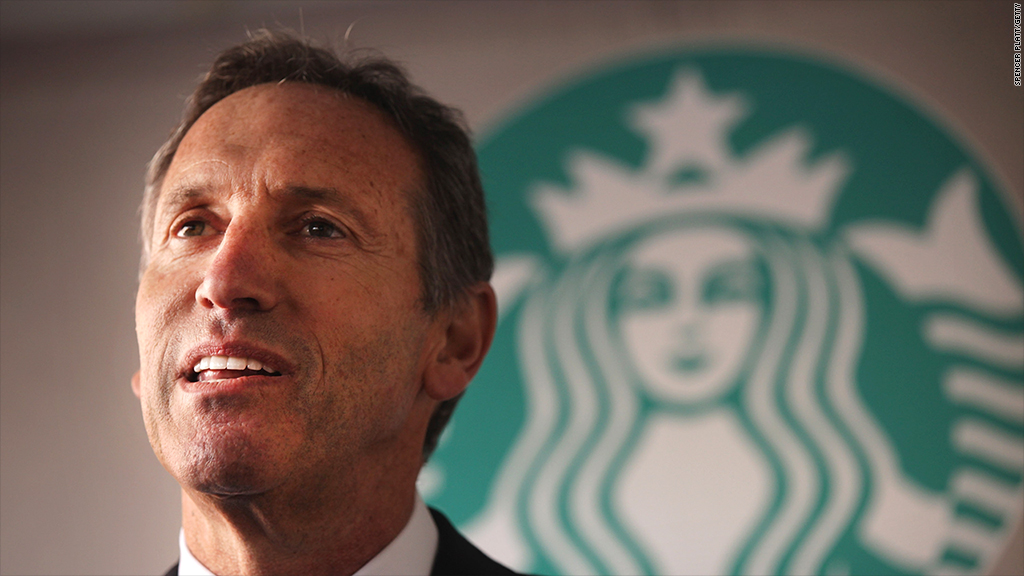 It may be the one market Starbucks isn't trying to saturate.
The coffee chain has issued a statement announcing that neither Starbucks nor CEO Howard Schultz "provides financial support to Israel," or to its army, in the wake of what Starbucks (SBUX) called "false rumors."
The company, which is known for flooding markets with its stores, also pointed out that it closed all of its stores in Israel in 2003 because of "operational challenges."
Spokesman Jim Olson wouldn't specify what challenges the company faced in Israel, but did say the decision to leave "was not related to political issues."
The company has publicly refuted claims about its support for Israel before, but reiterated its position because it saw an "uptick in false rumors out there about Starbucks and the Middle East," according to Olson.
Olson did not say where the rumors had come from, but a fast-growing campaign on the app Buycott, which is a platform where anyone can start and publicize a boycott, has targeted Starbucks for what it says is the company's support for "the occupation of Palestine."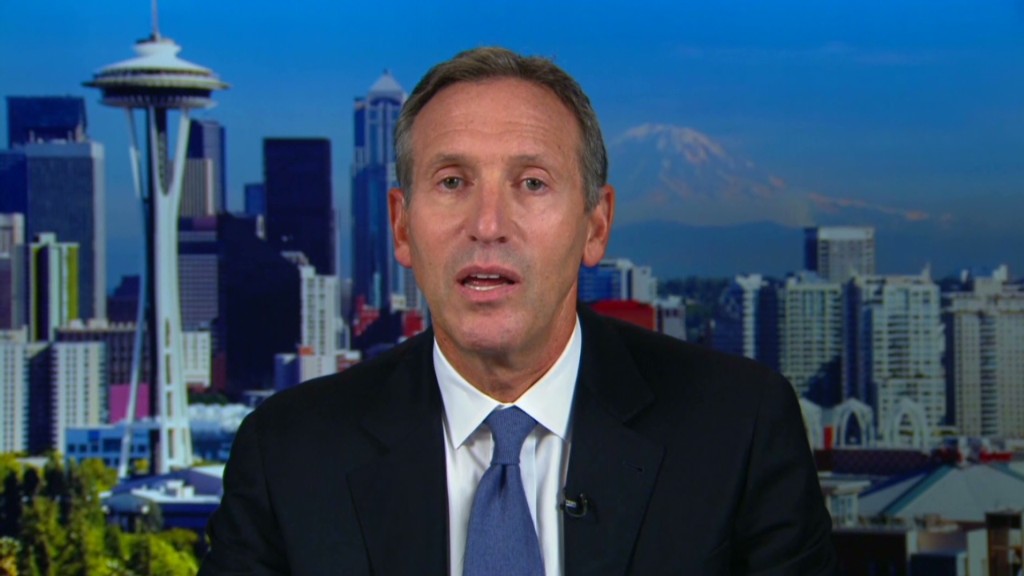 Since users create Buycott campaigns, the app says it cannot guarantee the accuracy of the information they contain.
The campaign has attracted more than 240,000 participants in the past month.
Related video: Israel's high-tech boom
Olson said the coffee giant simply isn't involved.
"Starbucks does not support any political or religious causes, and that holds true for Howard as well," Olson said. "There's no financial support from Howard or the company to the Israeli government for any purposes."
Although Starbucks says it doesn't support political or religious causes, Schultz has certainly inserted himself into political discussions before. He has supported same-sex marriage and asked customers not to open carry guns in the store.
Starbucks currently operates in early 600 stores in 12 countries in the Mideast and North Africa, including Lebanon, Jordan and Egypt.