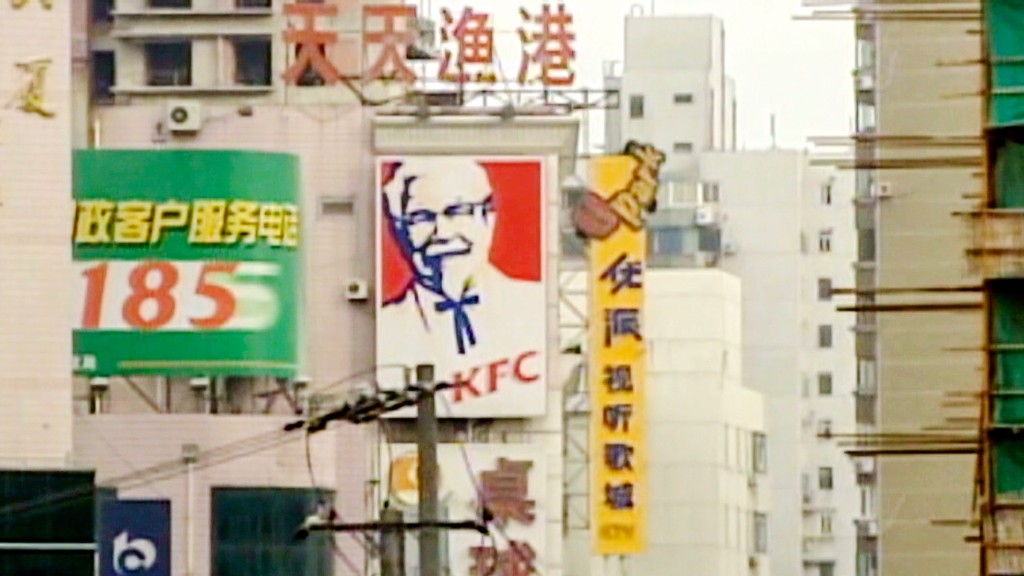 Ever wonder where McDonald's got the meat in your Big Mac?
Well, if you're in Shanghai, you can now find out exactly where the beef came from.
Chinese regulators have ordered some fast food chains to reveal their suppliers in the wake of a major food safety scandal that shook consumer confidence in the country.
According to a government statement, McDonald's (MCD), Burger King (BKW), Carl's Jr., Papa John's (PZZA), KFC and Pizza Hut are all required to list the companies that supply their Shanghai restaurants.
Most of the chains have now published the requested data on their Chinese websites, breaking out where items including sandwich buns and cooking oil are purchased.
The unorthodox disclosures may help temper consumer fears after a Chinese broadcaster aired footage in July that showed workers at a Shanghai Husi plant handling tainted meat with their bare hands.
Local authorities investigated the allegations, and subsequently shut down the plant. Husi later recalled food processed at the facility, leading restaurants as far away as Japan to pull menu items.
The founder of Illinois-based OSI Group, the parent company of Shanghai Husi, has since apologized.
Related: Big Mac shortage in China
Fast food companies have scrambled to limit the fallout from the scandal, and many have ended their contracts with OSI.
McDonald's, which initially stood by the company, has since suspended sourcing products from OSI plants. A company spokeswoman said Tuesday that McDonald's could revisit the decision when the government investigation is complete.
Yum! Brands (YUM), the parent company of KFC and Pizza Hut, has warned that global profits could suffer.
"These events triggered extensive news coverage in China that has shaken consumer confidence, impacted brand usage, and disparaged the hard work of our over 400,000 Chinese employees," the company said late last month in a regulatory filing.
McDonald's Japanese unit also expects sales to suffer, and has published its supplier list to help assure customers that its offerings are safe.