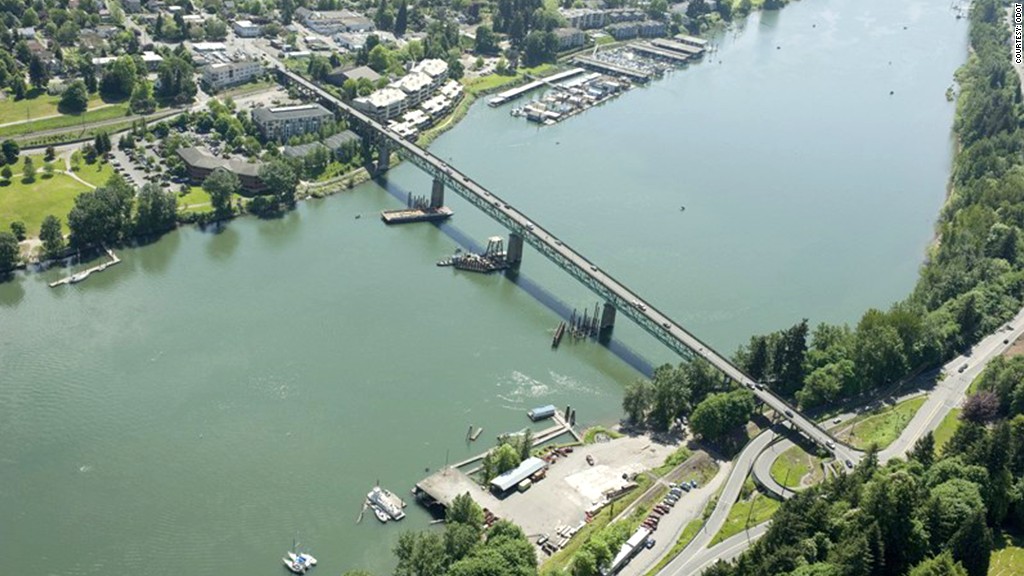 It's a classic punch line, but this time it's no joke: Oregon has a bridge to sell you.
County officials are taking bids in an attempt to save the historic 1,000 foot-long Sellwood Bridge in Portland from demolition. An online ad for the bridge reads: "For sale - one 90 yr old steel truss bridge. Very used. As is."
Work is already underway to replace the aging steel bridge. Because of its historic value, county officials are trying to find it a new home.
The Sellwood Bridge has spanned the Willamette River since 1925, but can't handle today's traffic demands. It's the busiest two-late bridge in the state, currently handling 30,000 cars a day, said Mike Pullen, a spokesman for Multnomah county, where the bridge is located.
Prospective buyers would have to move it and could use it for bikes and pedestrians, for example.
The county has no asking price and officials are ready to deal.
"We would expect (bids to) be very, very low because the real goal is to save the bridge," said Pullen.
The purchase price would likely be small compared to the moving costs. Preventing the bridge's lead paint from contaminating the environment will also be expensive, he said.
To put the costs in perspective, Pullen said construction crews recently shifted the bridge 60 feet downstream as part of the construction plan. That cost $1 million.
A committee will evaluate the bids based on criteria, including where the bridge would be placed, how it would be used and "evidence of financial ability to accomplish the move," the county said.
They'll even consider bids to buy just one or two sections of the four-piece steel structure.
If there are no buyers, the contractor building the new bridge will tear down the old one and recycle the scraps.
Bids are due Sept. 12 and an open house for prospective bidders will be held on Aug. 26.
But county officials aren't holding their breath for a buyer to step forward. Last time the county listed a bridge -- about eight years ago -- the bidder dropped out after realizing how much it would cost to move, Pullen said.