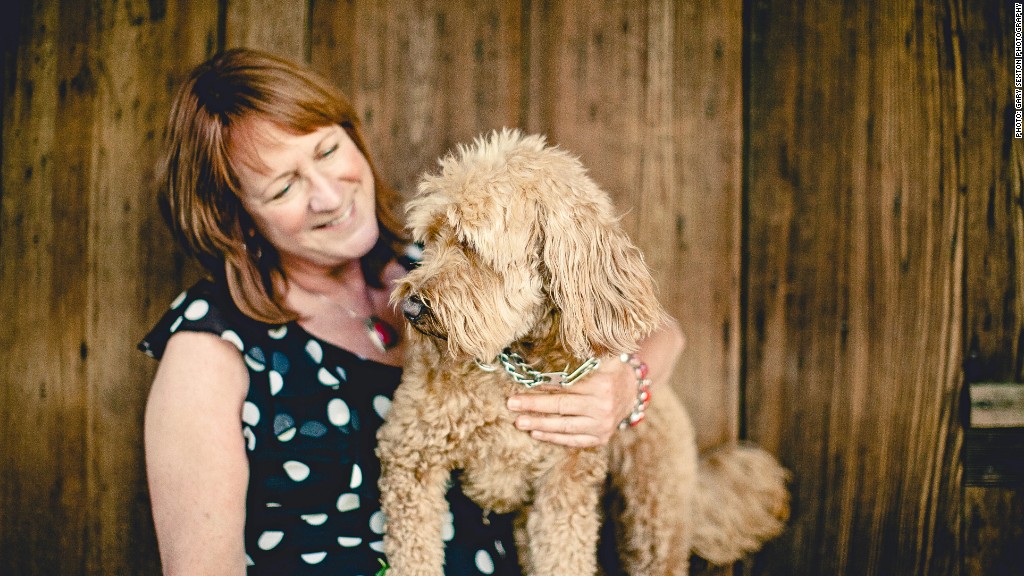 Rosemary Anderson, 57, is on the hook for $152,000 in student loans she took out 20 years ago.
The divorced mother of two grown daughters represents a growing number of older Americans with student debt.
The 50-and-over crowd makes up 17% of $1.2 trillion in outstanding student loan debt -- a 30% increase since 2005, according to the Federal Reserve Bank of New York.
Anderson's loans financed her own education. However, one of the main reasons for the big increase is because more parents have taken out loans to finance their children's college education.
"We're seeing a rise in the number of people with two generations of debt: People who are paying for their children's education, but also paying off their old student loans," said Richard Vedder, director of the Center for College Affordability and Productivity, which researches the rising costs of higher education.
Older workers, who have lost jobs, have found it difficult to get re-hired, leading them to fall behind on repaying their loans. And their kids, who may have shouldered the burden of repaying their loans, also haven't been able to find well-paying jobs.
More from Ozy: What a college degree is really worth
Anderson, who lives in Watsonville, Ca. fears for her future, when there's the likelihood of her social security payments being garnished.
Her fears aren't unfounded. American Student Assistance, a nonprofit that counsels people with student debt problems, said that over the past year it has worked with 1,000 Americans who have had their social security payments garnished to pay for old student debt. That's a sharp increase from just 200 people in the previous year.
More from Ozy: How these tomato pickers are changing Wal-Mart
Anderson's loans are driven from a decision late in life to earn two degrees and paying for them with loans totaling $65,000 from the government and various financial firms.
She earned her bachelor's degree at 37 and a master's degree at 44, both in human resources. While Anderson has never regretted the decision to get higher education, the costs have been severe.
After graduation, Anderson was paying six checks a month to Sallie Mae, Wells Fargo (WFC) and other financial firms. So she decided to consolidate all her loans into one big loan with the Department of Education at the prevailing 8.25% rate.
More from Ozy: These people don't count -- the sub-employed
The catch was that she could not refinance. Since then, interest rates on student loans have fallen below 3% and today can be had for 4.66%.
"If I had taken out a loan with a loan shark I would have been better off," Anderson said.
The issue caught the attention of Senator Elizabeth Warren, who introduced a bill earlier this year to allow millions of people like Anderson to refinance their student loans. However, the bill was blocked in June.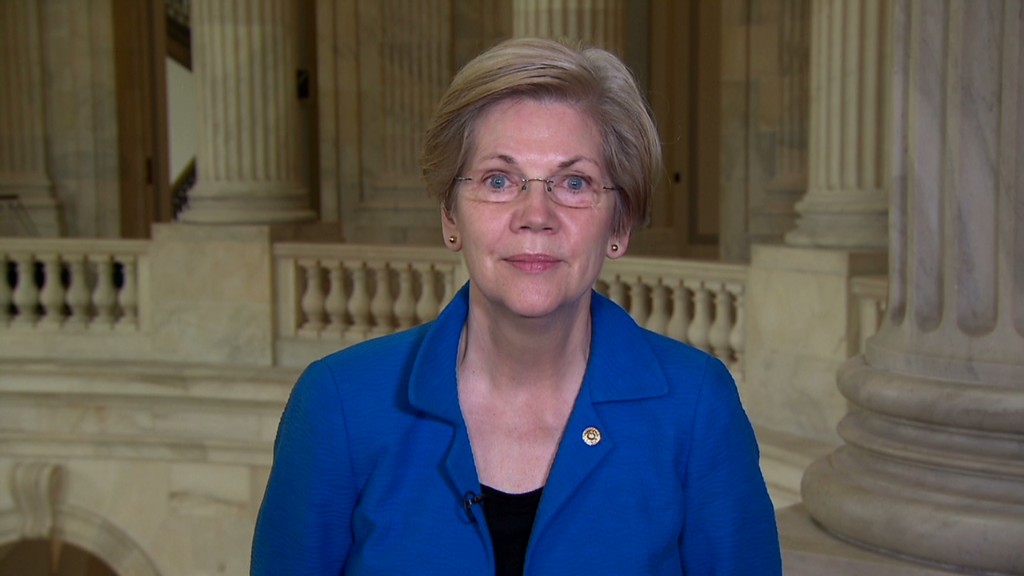 Anderson was counting on the bill for a "last minute stay of execution" as she calls it.
She stopped making payments on her student loans about six years ago after a bout of unemployment, a divorce and tending a brother who fought AIDS.
Still she has avoided being technically in default by rolling her debt over several times and watching the interest compound and the amount of her loans balloon in size.
More from Ozy: The rise of the credit invisibles
Next April, Anderson won't be able to do that anymore and will have to make payments of $699 a month until she is 81 years old. She worries about how she will make ends meet.
Anderson brings home $3,400 a month from her job in business operations at the University of California in Santa Cruz. She has a $2,200 mortgage payment and has to live on what's left, and earning some extra income by finding odd jobs on Craig's List.
"I will be working for as long as I'm employable. I will never be able to retire," said Anderson.